The price of Bitcoin is hovering around $21,000, the global crypto market cap is $1.06T, 'Bharat Web3 Association' launched to promote Web3 in India, ZoidPay announces the launch of ZETA, the first on-demand Metaverse, WeSleep Unveils its 'Sleepie' NFTs, these and more in this edition of Weekly Friday Wrap-Up by Shreya Rath.
Crypto market this week
The global crypto market cap is $1.06T, a 4.91% increase over the last day. As per CoinMarketCap, the total crypto market volume over the last 24 hours is $96.85B, which makes a 9.08% decrease. The total volume in DeFi is currently $6.94B, 7.16% of the total crypto market 24-hour volume. The volume of all stable coins is now $87.93B, which is 90.79% of the total crypto market 24-hour volume.
Bitcoin's dominance is currently 38.42%, a decrease of 0.22% over the day.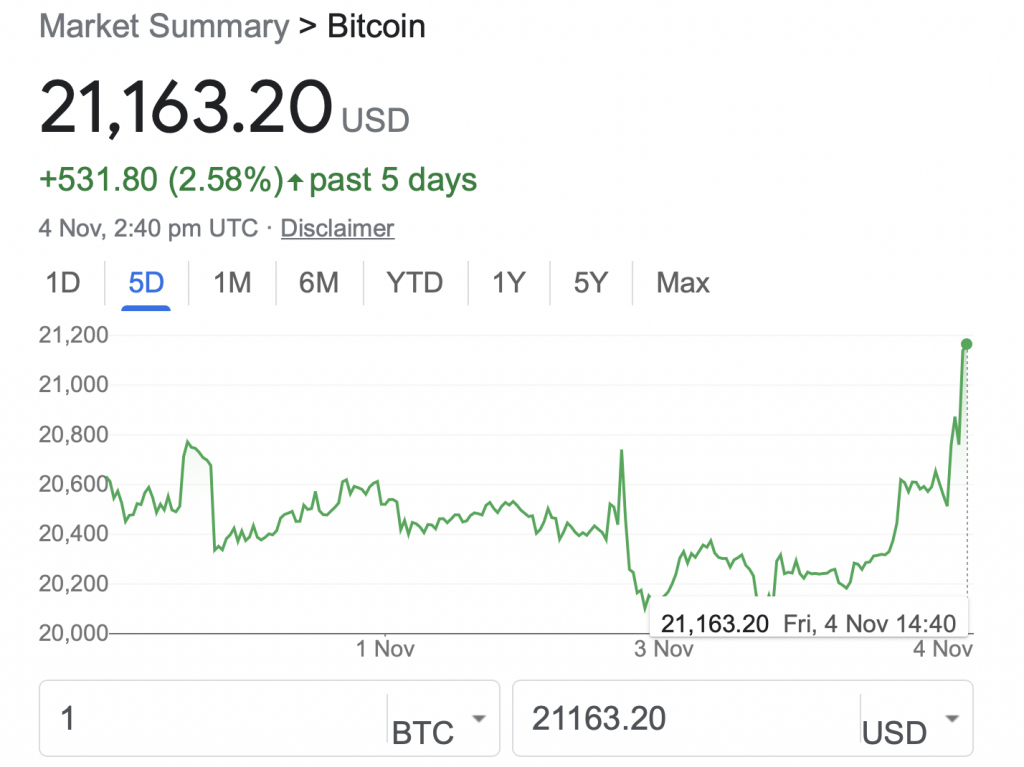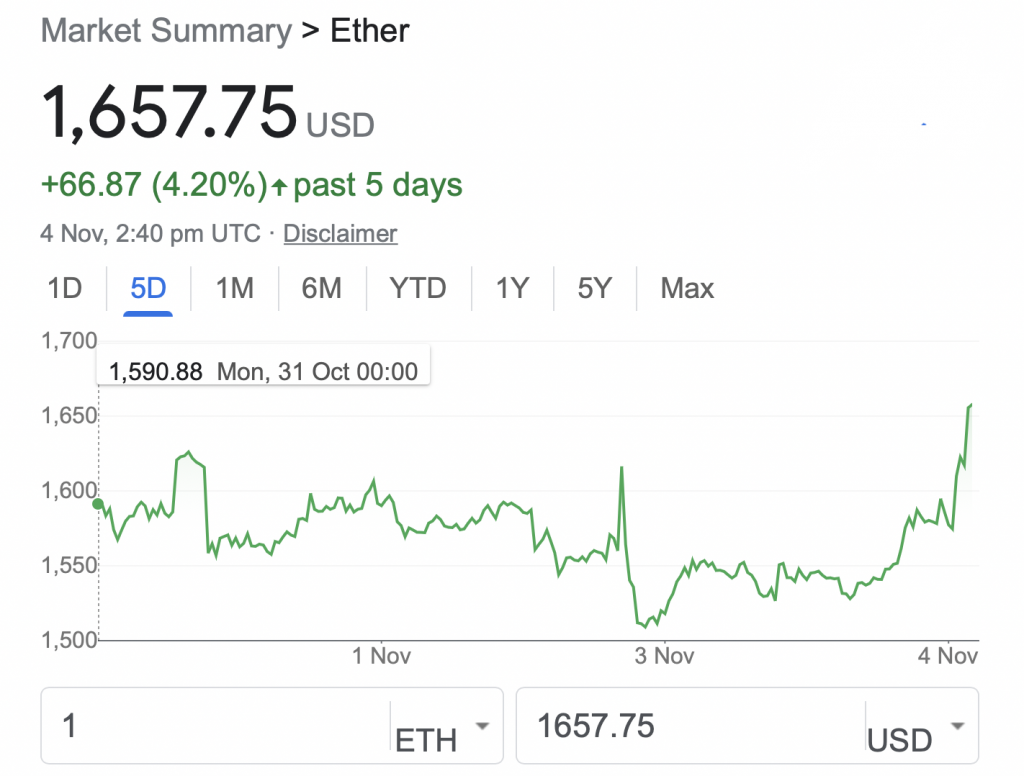 'Bharat Web3 Association' launched to promote Web3 in India
A few prominent Web3 companies in India have joined together to launch Bharat Web3 Association (BWA), an association to support and grow the fledgeling Web3 ecosystem in India. The members include industry players like Polygon, CoinDCX, CoinSwitch Kuber, WazirX, ZebPay, and Hike, among others.
The objective is to develop a clear and structured path for the growth and expansion of the Web3 industry, resolve the issues that arise in the Web3 space with collaboration and innovation, and ensure the safety of the users by strengthening security regulations.
India's taxes on crypto transactions may 'kill the industry': CZ
Media has reported that Binance's Chief Executive Officer Zhao "CZ" Changpeng said India's onerous taxes on cryptocurrency transactions will probably "kill the industry" there. 
"India has high tax which is probably going to kill the industry," Zhao said in livestreamed remarks during panel at a fintech conference in Singapore on Thursday.
Zhao's comments add to a litany of warnings on the outlook for India's crypto industry, after the government this year introduced a tax package that's caused trading volumes to evaporate. Instead of introducing comprehensive regulations, India has opted for heavy taxes on capital gains and transactions to curtail the business.
Waves School launches 'Learn to Earn' Platform
Waves, a leading blockchain and cryptocurrency trading academy, is at the forefront of bringing the learn-to-earn concept to life. The Waves blockchain ecosystem consists of and integrates DeFi, wallets, exchanges and more with a simplistic, user-friendly interface. For those who aren't quite sure what all those things mean, buckle up because Waves is launching a free crypto training course covering all those concepts and more! Waves School is leading the learn-to-earn concept by providing an introductory and easy-to-understand course, available in over twenty languages and readily accessible through an internet connection. Waves are making its mark in the world of crypto education by allowing all interested in crypto to take charge of their future.
ZoidPay Announces the Launch of ZETA, the First on-Demand Metaverse
As part of its commitment to democratize access to the next generation of Web 3.0 Financial Services, ZoidPay has announced the launch of ZETA, the first on-demand Metaverse.
What is ZETA?
Integrating Augmented Reality (AR), Virtual Reality (VR), and Extended Reality (XR), ZETAallows users to extend their reality with evolving utility. For example, users interested in retail will be able to explore many day-to-day experiences in the Metaverse, besides access to a host of Web 3.0 Financial Services, in a fully immersive digital experience.
Eduard Oneci, CEO & Co-Founder at ZoidPay, stated:
"Built entirely in-house, ZETA aims not just to let anyone access the Metaverse, but offers an opportunity to be an active part of it. The potential is unlimited. As the first on-demand Metaverse, we offer an open architecture that lets anyone create a customized Metaverse. So, we invite developers to get in touch with us with their requirements, and we'll build them a customized digital world."
WeSleep Unveils its 'Sleepie' NFTs
Web3 app WeSleep has launched with the promise of daily rewards for users who pursue a healthy and active lifestyle. Dubbed a sleep-to-earn app, WeSleep utilizes clever tokenomics to incentivize positive behaviors.
WeSleep is a sleep-to-earn Web3 app that incentivizes users to pursue a healthy and active lifestyle on a daily basis.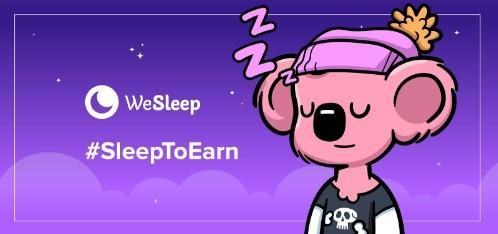 • A Sleepie is a unique NFT that can be bought to allow rewards, in the form of $ZZZ tokens, to be passively generated while asleep. These tokens can be swapped to $BUSD using the in-app swap system. Or a user may choose to invest his earnings inside a staking pool to generate additional rewards.
• Users can augment their earnings by leveling up their Sleepies or their profile itself. To level up a profile, a certain amount of Moons will be required which can be collected by completing daily tasks such as "walk 1000 steps". Additionally, leveling up a Sleepie can increase its attributes. Each Sleepie has different attributes such as "Luck – chance of getting a mystery box after sleep".
• Several features have been implemented to incentivize a healthier lifestyle such as increased rewards for keeping a regular sleeping schedule throughout the week.
UniLend V2 Launched: Becomes 1st True Permissionless Lending and Borrowing Protocol 
Launching its much awaited V2 testnet on the Goerli chain today, UniLend team is looking to Revolutionise the Lending and Borrowing scene in the DeFi space. It is the first ever protocol which claims to "Make Every Digital Asset Productive".
Earlier, UniLend Finance CEO, Chandresh Aharwar had unveiled the version of UniLend Dapp for the first time on Binance Live, calling it "The world's first true permissionless lending and borrowing protocol".
The DeFi space has grown multiple fold in the past couple years but is still in its early stages. UniLend V2 will allow anyone to start lending and borrowing of any 12k+ ERC20 tokens, just like anyone can start trading any token on a decentralised exchange without any approval or permission.
The team also announced an Airdrop worth $5000 UFT for early tester which will run for couple of weeks.