Following the FTX collapse, the crypto market has been hit hard, with the market cap under $800B, close to the 2022 low. Bitcoin price has seen it's recent lowest at a little above $16,780 and Ether at $1220, writes Shreya Rath.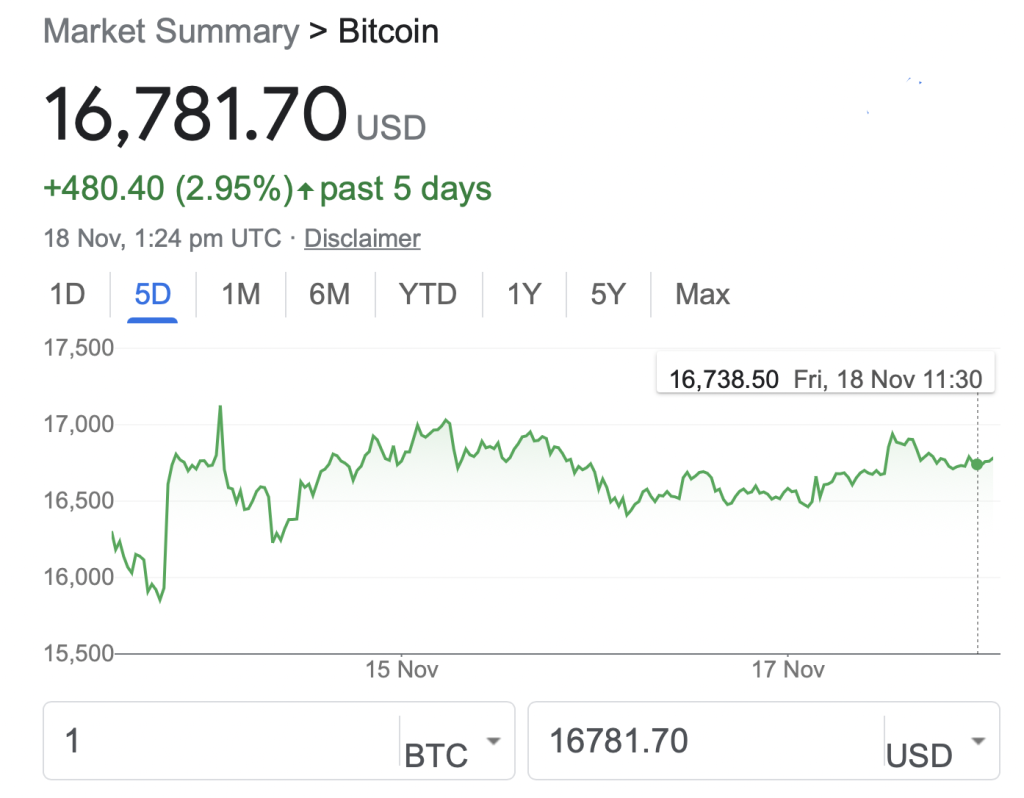 FTX Fiasco: Major updates from this week
FTX, a leading cryptocurrency exchange, and FTX.US, its U.S. branch, filed for Chapter 11 bankruptcy, FTX announced on Nov. 11. The companies also faced an apparent hack that drained more than $600 million from user wallets later the same day.
Industry experts called the company's downfall triggered a "Lehman moment," referring to the 2008 collapse of the investment bank that sent shockwaves globally.
It started with CoinDesk uncovering a balance-sheet hole at Alameda Research on Nov. 2 and the following tweet by Binance, the world's biggest crypto exchange, announcing it decided to sell its remaining FTT tokens on Nov. 6. With Binance wanting out of FTX and Alameda research, thousands of users wanted to withdraw their funds from FTX which slowed down the FTX platform – from an average withdrawal time of around four minutes to waiting for hours to get crypto off the platforms. With the withdrawal requests exceeding $6 billion, FTX was forced to pause withdrawals and explored all options to get funding. Binance showed interest in acquiring, only to scrap the deal after evaluating the internal documents on November 9.
On November 10, millions of dollars were noticed being transferred to unknown addresses from the exchange. FTX's said it had to process withdrawals of Bahamian citizens by law, but this was later declined by the Bahamian Securities Commission. FTX allowed high-level employees to draw their funds, and there were reports of users bribing FTX employees to withdraw their cryptos. After this loot, FTX's assets got frozen.
On November 11, the company publicly announced it was bankrupt. John J. Ray III, a lawyer known for liquidating Enron, took over as CEO of FTX.
From Nov. 14 to 16, Sam Bankman-Fried tried to explain himself through tweets, explaining he continues trying to get funds.
Indian Crypto Exchanges responded to the FTX Collapse
CoinDCX announced that it has absolutely zero exposure in the FTX, neither any liquidity aggregation model nor any kind of API integration. In fact, CoinDCX has zero exposure to FTT, FTX's native crypto token and any of the other affiliated cryptos like Solana (SOL) and the likes. Along with that, CoinDCX has been completely unaffected by all the crashes that have happened previously too ranging all the way from the Terra LUNA crash to the dissolution of 3 Arrows Capital crash. CoinDCX does not take any kind of counterparty risk when it comes to using company funds and the funds deposited by users on the CoinDCX exchange.
Bitget Raises Its Protection Fund to $300M to Reassure Users After FTX's Collapse
Bitget, a cryptocurrency exchange, announced that it would increase its Protection Fund to 300 Million USD, to provide better protection and further assurance to crypto users. This is part of Bitget's major efforts in building the trust of the crypto market after FTX's collapse, leaving users with massive losses. The initiatives come along with a 5 million USD Builders' Fund to support FTX users, coupled with the plan to share the Merkle Tree Proof of Reserves, which is under preparation and will soon be released in 30 days.
Binance NFT Marketplace launches CR7 NFT Collection
Binance Marketplace has launched The CR7 NFT Collection — a series designed to immortalise Cristiano Ronaldo's incredible legacy that football fans have gotten to enjoy over the past two decades.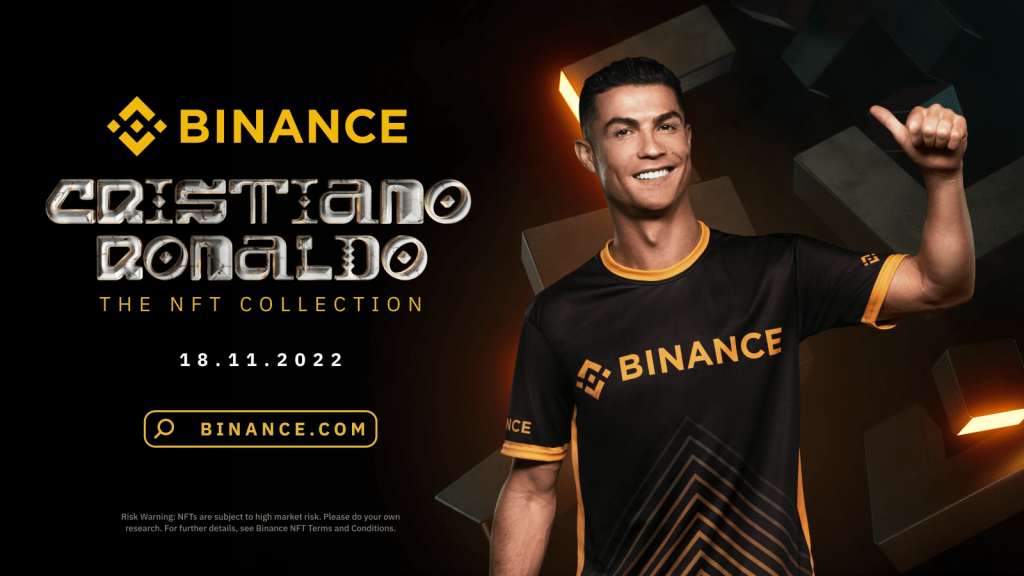 The NFT collection comprises seven animated NFT statues, which each depicts an iconic moment from Cristiano Ronaldo's storied career. A total of four different rarity levels are available — Super Super Rare (SSR), Super Rare (SR), Rare (R), and Normal (N) — and each rarity level will come with its own utility for NFT holders.