Bitcoin price has risen over 3% this week, and Ethereum by 2.07%, Ripple has been among the top performers, and the global crypto market cap stands at $959.05B. Hacker steals $70 million of crypto tokens from Binance's BNB Chain, the Reserve Bank of India will soon commence pilot launches of e₹ for specific use cases – these and more Web3 news by Shreya Rath.
Crypto market this week
The Bitcoin price is $19,841.80, a change of more than 2% over the past 24 hours. The price of Bitcoin has risen by 3.72% in the past seven days. So far this year, Bitcoin has a change of -56.70%. The price of Ethereum has risen by 2.07% in the past seven days. The current price is $1,355.97 per ETH at the time of publication.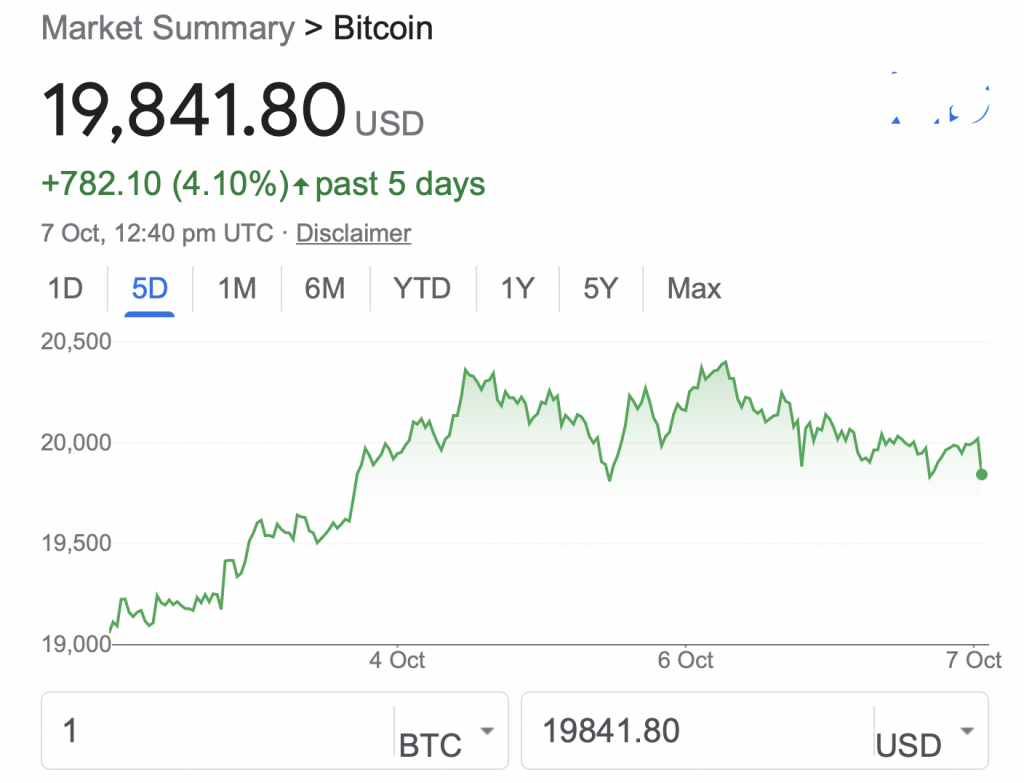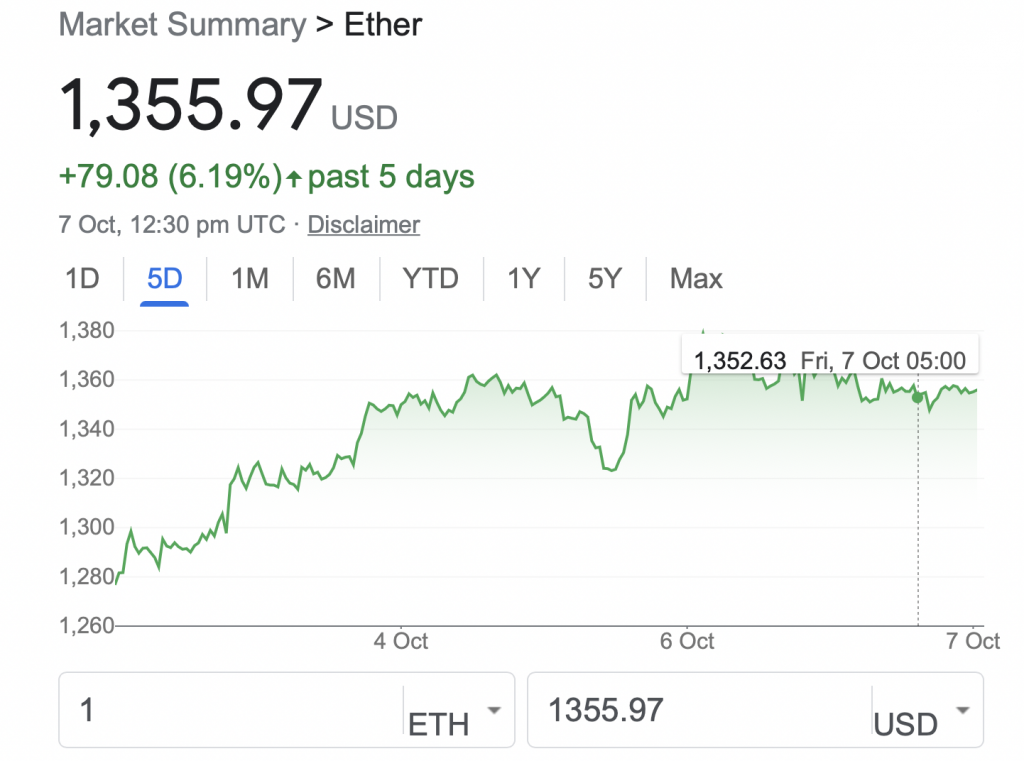 Among Alternate Coins, Ripple (XRP) is among one of the top performers, the current price today is US$0.5019. Ripple connects financial institutions, payment providers, exchanges, and corporations via RippleNet, an independent real-time gross settlement system. Experts believe it will be on the list of best altcoins to buy in 2023 for long-term investment purposes.
The global crypto market cap is $959.05B, a 0.95% decrease over the last day. As per CoinMarketCap, the total crypto market volume over the last 24 hours is $50.59B, which makes a 16.52% decrease. The total volume in DeFi is currently $2.91B, 5.76% of the total crypto market 24-hour volume. The volume of all stablecoins is now $47.01B, which is 92.93% of the total crypto market 24-hour volume. Bitcoin's dominance is currently 40.03%, a decrease of 0.00% over the day.
Binance's BNB chain halts post millions were exploited by hackers
It was one of the biggest hack incidents of the year. As per a tweet, initial estimates for funds taken off BSC are between $70M – $80M.
Binance has informed on its community page:
There was an exploit affecting the native cross-chain bridge between BNB Beacon Chain (BEP2) and BNB Smart Chain (BEP20 or BSC), known as "BSC Token Hub." A total of 2 million BNB was withdrawn. The exploit was through a sophisticated forging of the low level proof into one common library.
The update on the community page further says:
Decentralized chains are not designed to be stopped, but by contacting community validators one by one, we were able to stop the incident from spreading. It was not that easy as BNB Smart Chain has 26 active validators at present and 44 in total in different time zones. This delayed closure, but we were able to minimize the loss.
RBI to pilot launch digital rupee e₹
The Reserve Bank will soon commence pilot launches of e₹ for specific use cases. As the extent and scope of such pilot launches expand, RBI will continue to communicate about the specific features and benefits of e₹, from time to time.
As per a concept note released by the Bank:
With the developments in the economy and the evolution of the payments system, the form and functions of money has changed over time, and it will continue to influence the future course of currency. The concept of money has experienced evolution from Commodity to Metallic Currency to Paper Currency to Digital Currency. The changing features of money are defining new financial landscape of the economy. Further, with the advent of cutting-edge technologies, digitalization of money is the next milestone in the monetary history. Advancement in technology has made it possible for the development of new form of money viz. Central Bank Digital Currencies (CBDCs).
Community Council made up of Apes by Yuga Labs
The community council launched comprises Apes with a proven track record of proactively and positively contributing to the club since the start. This council was formed with the intention of representing the club at large and providing an avenue for new perspectives. 
To begin with, this council has seven Apes.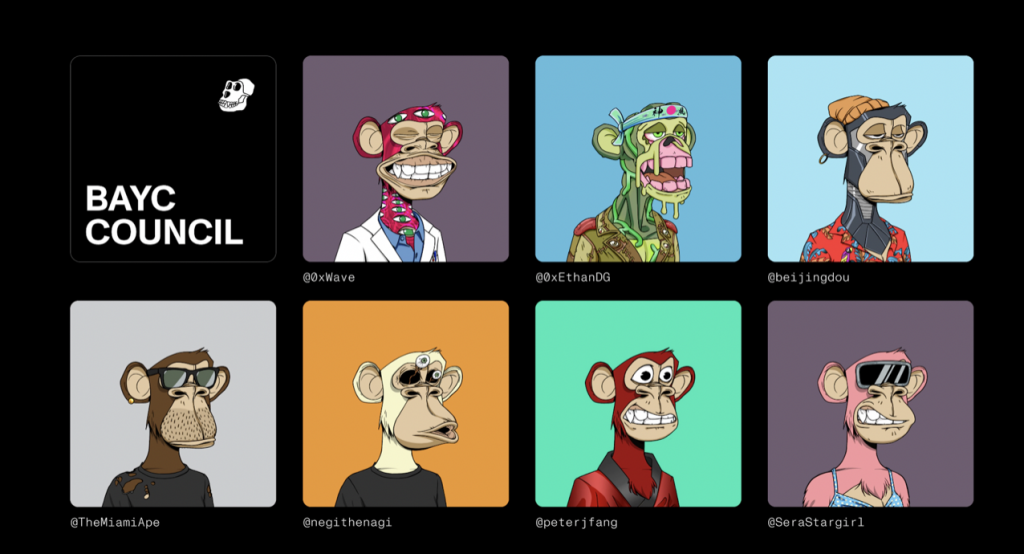 Polygon partners with Oceef for ocean conservation
Polygon has partnered with Oceef, an ocean conservation NGO, for an ocean conservation initiative and to advance ocean literacy by finding new and engaging ways to give people exposure to deep-sea missions.
The shared goal of this effort is to ensure that the ocean and its preservation remain the topics of discussion for generations to come. OCEEF is opening doors to its state-of-the-art research vessel, the RV Odyssey, to let the general public explore all of the ship's facilities and real-time data via immersive, interactive experiences in the Metaverse.
Polygon will support the project through the purchase of NFTs, Polygon's distributed governance platform will help OCEEF increase engagement. Participants will be able to assist in decisions, 
Diamond – a Web3 social media app launched
Diamond, a Web3 social app powered by the DeSo blockchain has been launched. By publishing content to the DeSo chain, writers, and creators can own and control their content the same way they own and control their Bitcoin. This means they can be free from censorship and gain new ways to monetize that have never been possible before.
In a press release, it mentioned:
Diamond's choice to use the DeSo blockchain for hosting all of its content showcases DeSo's unique strength in content storage. "Existing blockchains cannot store content efficiently," says Nader Al-Naji, the founder of DeSo. "It costs about $50 to store a 200-character Tweet on Ethereum, and about fifteen cents to store it on Solana, Avalanche, or Polygon. In contrast, DeSo is one ten-thousandth of a cent, making it the first blockchain capable of disrupting storage-heavy applications like social, blogging, and even marketplaces," he says.
Posts on Diamond can be minted as NFTs, can earn crypto tips, and much more. Creators on Diamond can very easily launch social tokens that allow their followers to invest in their success. All with an onboarding that is as easy as creating an account on a web2 platform like Instagram.