Bitcoin continues to trade sideways, the global crypto market cap is $949.98B, Huobi Ventures Invests in Magic Square to Transform the Future of Crypto, Space and Time secures $20 million in strategic funding Microsoft's M12 fund, GameFi platform BinaryX launches strategy game CyberChess with $500,000 Prize Pool – these and more news from Web3 space by Shreya Rath.
Crypto market this week
The crypto market continues to follow the trends, with Bitcoin unable to touch the $20,000 mark. The global crypto market cap is $949.98B. As per CoinMarketCap, the total crypto market volume over the last 24 hours is $74.52B, which makes a 4.60% increase. The total volume in DeFi is currently $4.04B, 5.43% of the total crypto market 24-hour volume. The volume of all stable coins is now $68.24B, which is 91.58% of the total crypto market 24-hour volume.
Bitcoin's dominance is currently 39.62%, an increase of 0.18% over the day.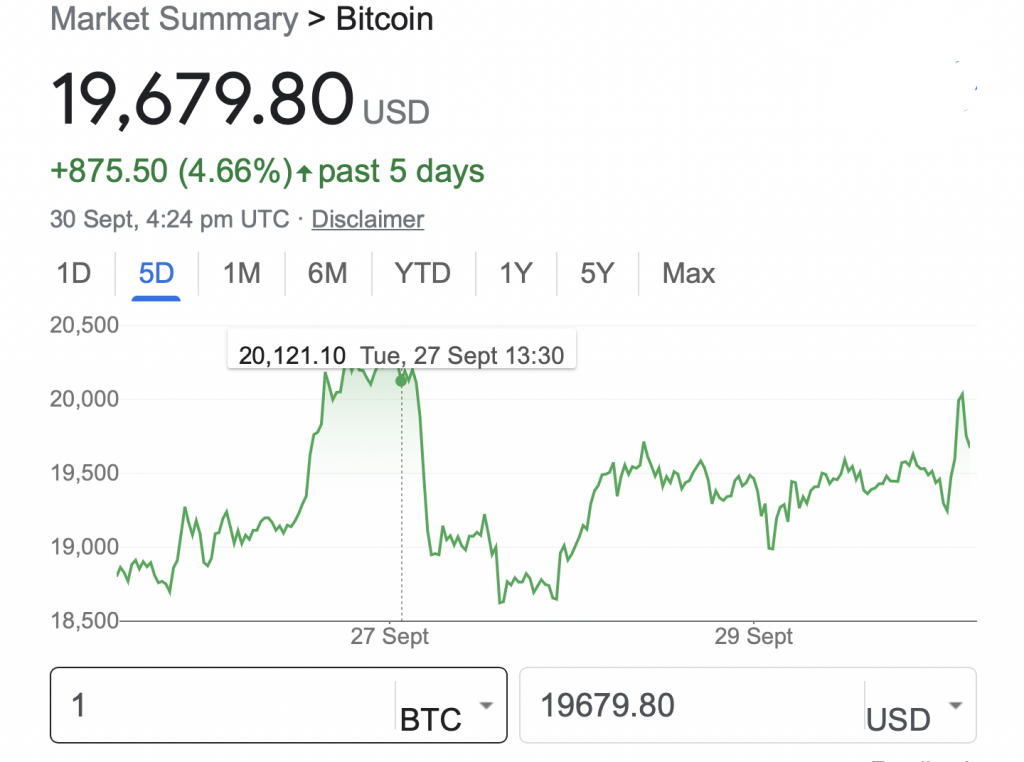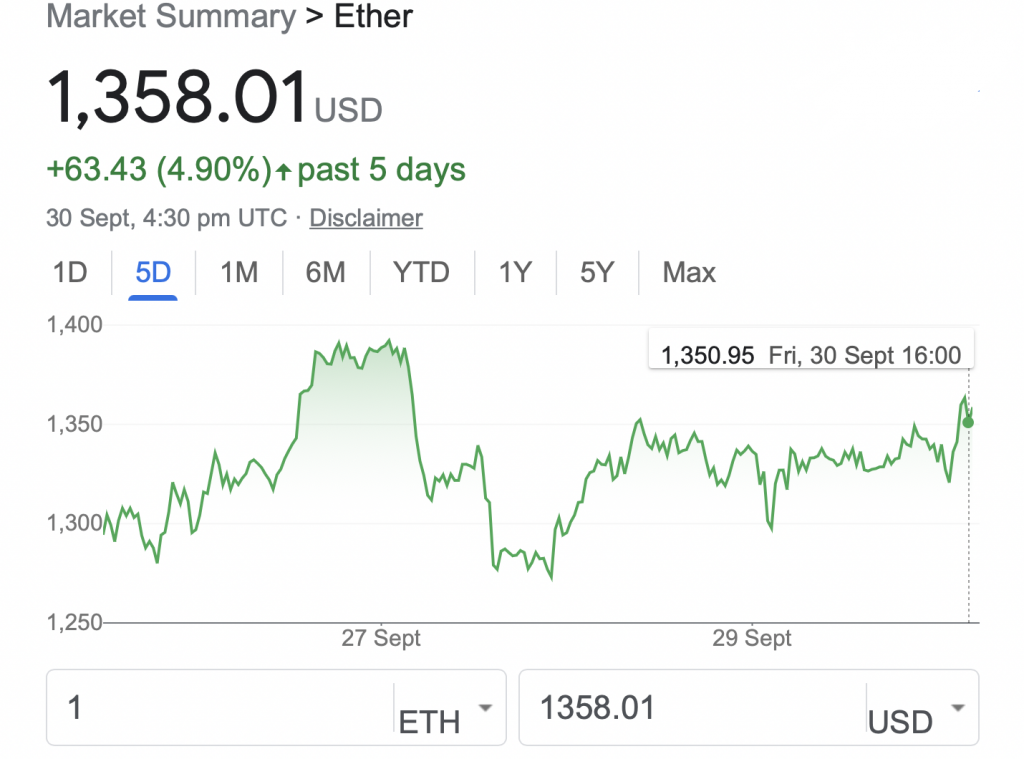 Huobi Ventures Invests in Magic Square to Transform the Future of Crypto
Magic Square announced today that it had secured funding from Huobi Ventures for its first-of-its-kind Web3 App Store solution. By partnering with Huobi Ventures, Magic Square will be able to continue to develop its platform, accelerate the adoption of its technology, scale up user acquisition, and expand global reach. 
Huobi Ventures is a strategic investment arm of Huobi with a strong focus on supporting blockchain projects. Magic Square is excited to further expand its magic suite of blockchain-enabled applications with the full-on support and resources offered by Huobi Ventures.
Space and Time secures $20 million in strategic funding Microsoft's M12 fund
Space and Time, a Web3-native data platform that empowers the trustless automation of business logic through patent-pending Proof of SQL cryptography, has secured $20 million in strategic funding from marquee investors led by Microsoft's M12 fund. 
Other investors participating in the funding round include Framework Ventures, HashKey, Foresight Ventures, SevenX Ventures, Polygon, Blizzard the Avalanche Fund, Stratos, Hash Capital, Coin DCX and several Web3 leading communities and angel investors. Space and Time previously raised $10 million in a seed funding round led by crypto investment firm Framework Ventures.
GameFi platform BinaryX launches strategy game CyberChess with $500,000 Prize Pool
BinaryX, a GameFi development platform, announced today the launch of CyberChess, one of the first free-to-play, play-and-earn auto chess strategy games in the P2E dominant GameFi space. CyberChess offers people on Web3.0 new entry points into the world of GameFi.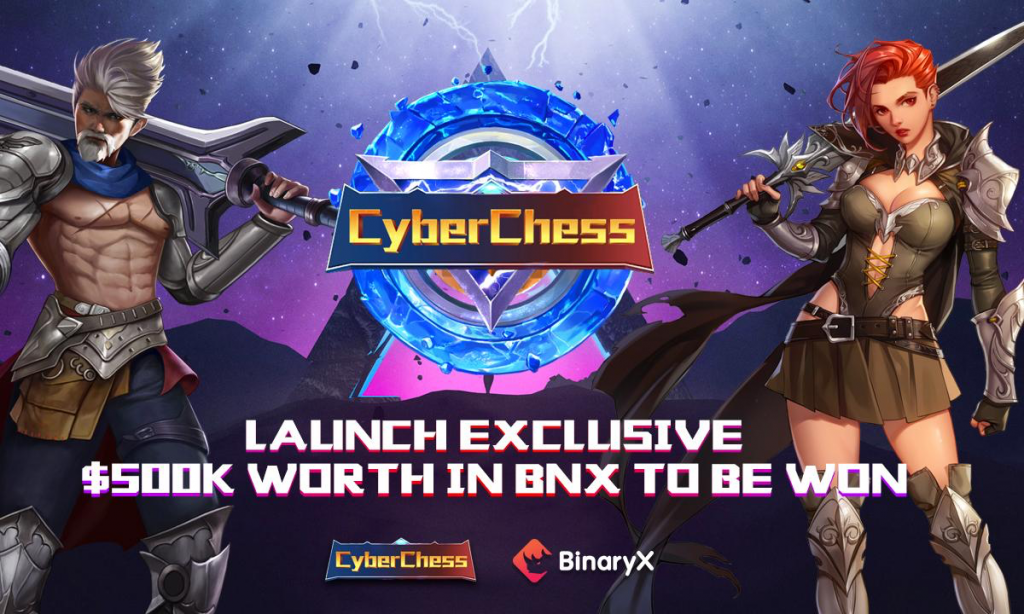 $500,000 worth in BNX Prize Pool and Heroes Giveaway for CyberChess Launch
To celebrate the launch, BinaryX will commence Season 1 of Ranked mode battles, where players will stand a chance to win up to $500,000 USD worth of prizes in the first 8 weeks of launch. Over the same period, BNX airdrops will be announced and given away via Discord and Twitter.
The Greedy Machines
GMT has launched an NFT project called "The Greedy Machines." The team decided to present the idea of an NFT from a completely different angle by creating an NFT art project: a set of mining machine images backed by computing power. 
Users will be prompted to exchange GMT for NFTs, in the form of a miner, backed by computing power that allows them to receive bitcoin rewards. To activate NFTs in the game, users need to attach the purchased NFTs to a personal account. Players will be able to build their own mining farm: from mining devices, storage shelves, immersion baths, and further progressing to containers and huge data centers. Each player will be able to evolve from a novice miner with one device to the head of a mining empire.
Arbswap Launches the Nova Accelerator to Support Arbitrum's Ecosystem Growth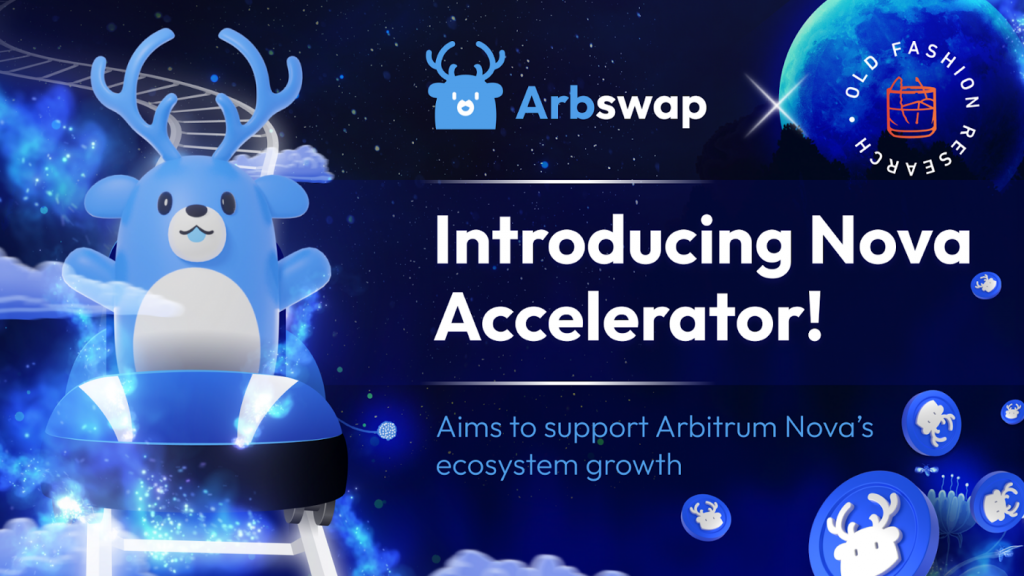 Arbswap, the Arbitrum-native automated market maker decentralized exchange, has seen significant progress over the past months. Following the migration of its contracts to the Arbitrum Nova network, Arbswap has recently launched the Nova Accelerator with support from Old Fashion Research, a multi-strategy blockchain investment fund. By establishing the Accelerator, Arbswap has set out to support the growth of Arbitrum Nova's ecosystem through investments and advisory services for projects building on the platform. According to Arbswap, the Nova Accelerator aims to invest $10 million in the Arbitrum Nova ecosystem.
Seoul Meta Week 2022 will be held on October 4 – 6 in Seoul
Seoul Meta Week 2022 will be held at The Shilla Hotel Seoul between October 04 – 06, 2022. This international event provides a top platform to create a blockchain-based ecosystem with collective values. Leading experts, NFT artists/collectors, and key industry players will gather from across the globe to share their knowledge on the latest trends in Metaverse, NFTs, Web3, and Blockchain Technology.
It will connect main players and pioneers in the industry to share ideas and information on technology trends related to the Metaverse, NFTs (non-fungible tokens), Web3, Defi (decentralized finance), and Blockchain Technology. 
Its extensive program will cover various emerging trends and future strategies related to Blockchain technology, Metaverse, NFTs, and Web3. With the participation of many leading international companies and speakers involved in the above industries, such as NVIDIA, Nokia, The Sandbox, and IBM.
Decentral Games Completes 'ICE Merge'
Decentral Games, the play & own Metaverse studio behind ICE Poker, Decentraland's most popular gaming venue, have implemented a plan that would see ICE token emissions drop by 55%. 
The drop is achieved by changing the type of rewards obtained by delegated players who are renting the wearable NFTs required for joining the game. From now on, instead of direct ICE rewards, they will obtain "banked ICE" which can be used to purchase wearables and shine for ICE Poker Sit-n-Go, which allow them to join its tournaments.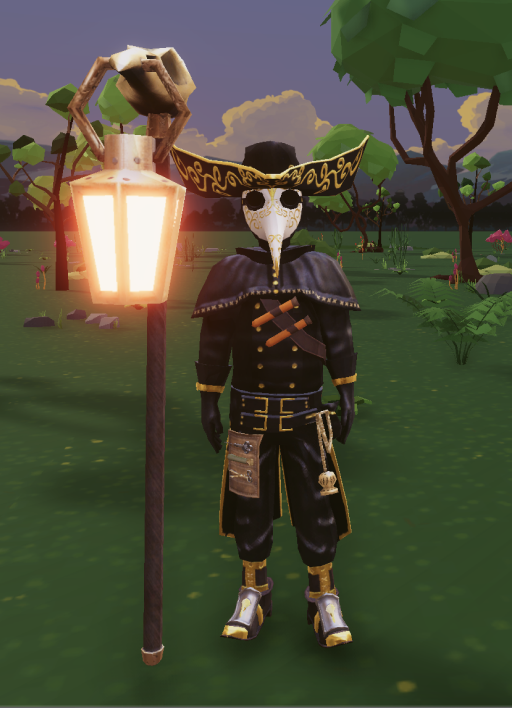 Lum Network Launches DFract, The First Crypto Index Of The Cosmos Ecosystem
Lum Network, an innovative project aiming to bring mass adoption in web3 and in the Cosmos ecosystem, is launching a new DeFi (Decentralized Finance) product built on top of its blockchain for the Cosmos ecosystem: DFract $DFR
DFract is a new kind of crypto index designed for multichain ecosystems. It allows its users to be exposed to a basket of tokens representing the Cosmos Ecosystem.
With more than 250 apps built into the Cosmos ecosystem and +$61 billion in assets (1), Cosmos is a fast-growing blockchain ecosystem. 
But, it's not an easy task for users to make the best decisions regarding the projects they want to support. Managing multiple projects on the Cosmos ecosystem requires monitoring hundreds of operations on a monthly basis, discouraging retail investors.
With DFract, you are automatically exposed to the Cosmos projects with the best mix of innovation, community and performance.
"The Cosmos ecosystem is a true gem composed of amazing builders. At Lum, we are hard-working on its adoption with this new product with a simple interface and user experience," said today the Lum Network founder Sarah-Diane Eck at Cøsmoverse, the main Cosmos event taking place in Medellin, Colombia.