Bitcoin and Ethereum have shown much improvement – gained close to 4 per cent. The global crypto market cap is still under the $1 trillion mark – at $942.10B.The OECD delivered this week a new global tax transparency framework to provide for the reporting and exchange of information for crypto-assets – these and more news from the world of Web3 by Shreya Rath.
Crypto market this week
Bitcoin and Ethereum have shown much improvement – gained close to 4 per cent. However, the global crypto market cap is still under the $1 trillion mark – at $942.10B. As per CoinMarketCap, the total crypto market volume over the last 24 hours is $76.38B, which makes a 25.47% increase. The total volume in DeFi is currently $4.18B, 5.48% of the total crypto market 24-hour volume. The volume of all stablecoins is now $71.05B, 93.02% of the total crypto market 24-hour volume. Bitcoin's dominance is currently 40.24%, an increase of 0.30% over the day.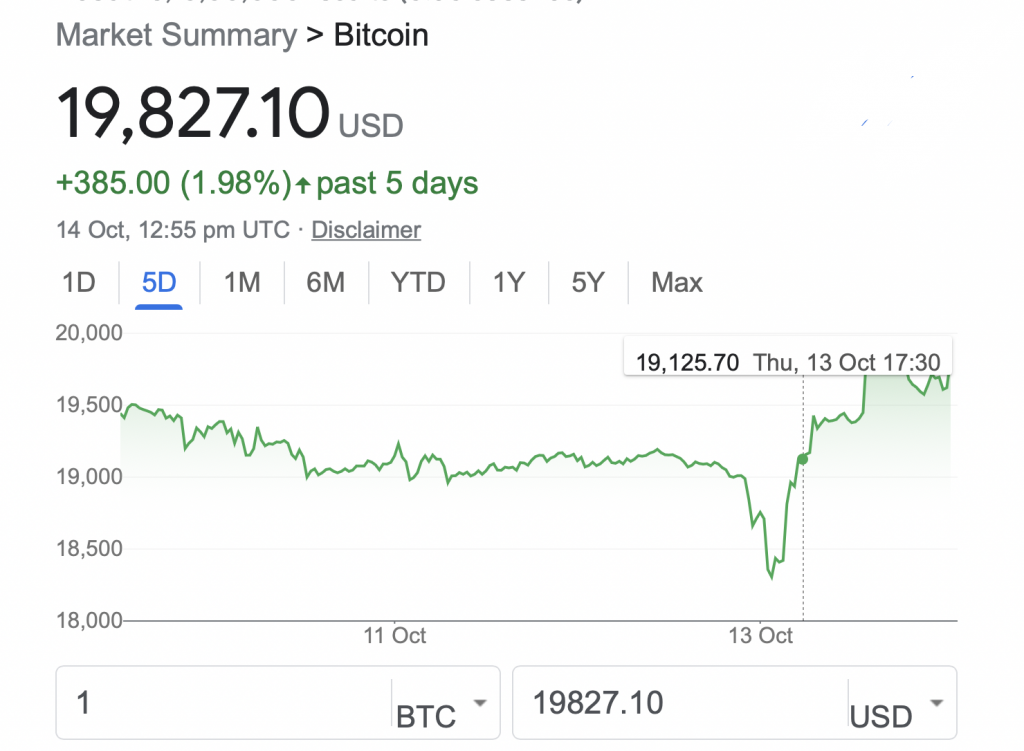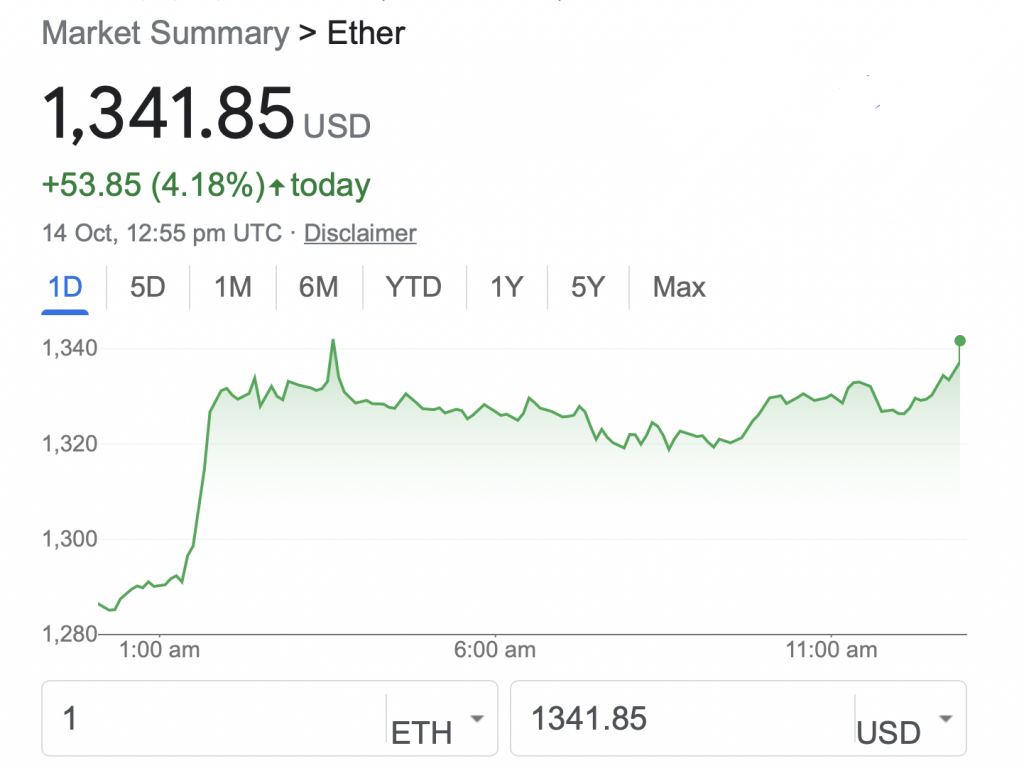 OECD releases Crypto-Asset Reporting Framework and Amendments to the Common Reporting Standard
The OECD delivered this week a new global tax transparency framework to provide for the reporting and exchange of information with respect to crypto-assets.
The Crypto-Asset Reporting Framework (CARF) responds to a G20 request that the OECD develop a framework for the automatic exchange of information between countries on crypto-assets. The CARF will be presented to G20 Finance Ministers and Central Bank Governors for discussion at their next meeting on 12-13 October in Washington D.C, as part of the latest OECD Secretary-General's Tax Report.

The new transparency initiative, developed together with G20 countries, comes against the backdrop of a rapid adoption of the use of crypto-assets for a wide range of investment and financial uses. Unlike traditional financial products, crypto-assets can be transferred and held without the intervention of traditional financial intermediaries, such as banks, and without any central administrator having full visibility on either the transactions carried out or on crypto-asset holdings. The crypto market has also given rise to new intermediaries and service providers, such as crypto-asset exchanges and wallet providers, many of which currently remain unregulated.

These developments mean that crypto-assets and related transactions are not comprehensively covered by the OECD/G20 Common Reporting Standard (CRS), increasing the likelihood of their use for tax evasion while undermining the progress made in tax transparency through the adoption of the CRS.

"The Common Reporting Standard has been very successful in the fight against international tax evasion. In 2021, over 100 jurisdictions exchanged information on 111 million financial accounts, covering total assets of EUR 11 trillion," OECD Secretary-General Mathias Cormann said. "Today's presentation of the new crypto-asset reporting framework and amendments to the Common Reporting Standard will ensure that the tax transparency architecture remains up-to-date and effective."

In this vein, the CARF will ensure transparency with respect to crypto-asset transactions, through automatically exchanging such information with the jurisdictions of residence of taxpayers on an annual basis, in a standardised manner similar to the CRS.
Coinbase enters a strategic Web3 partnership with Google Cloud
Coinbase has announced that it has entered a strategic partnership with Google Cloud. As per a blog by the company, the following are the four areas where the companies will work together.
First, Google Cloud will be positioned to enable select customers, starting with those in the Web3 ecosystem, to pay for its cloud services via select cryptocurrencies through Coinbase Commerce. Coinbase Commerce is a platform that helps merchants anywhere in the world accept cryptocurrency payments. Merchants can get paid in crypto, and access powerful tools for crypto integration and business analysis. We currently support a full spectrum of merchants with Coinbase Commerce from companies like Alo Yoga to Anheuser Busch and WeWork. 
Second, web3 developers will have access to Google Cloud's blockchain data through BigQuery- and this offering will be powered by Coinbase Cloud's Node service. The integration will allow developers to instantly and reliably operate Web3-based systems without the need for expensive and complex infrastructure. 
Third, Google will use Coinbase Prime for institutional crypto services, like secure custody and reporting. Coinbase Prime is an integrated solution that provides secure custody and an advanced trading platform for institutional investors and corporates. We have over 14,500 institutional clients, including some of the largest traditional financial firms, and are thrilled to add another exceptional client to our roster. 
Finally, Coinbase selected Google Cloud as a strategic cloud provider to build advanced exchange and data services. Coinbase will use Google Cloud's powerful compute platform to process blockchain data at scale, and enhance the global reach of its crypto services by leveraging Google's premium fiber-optic network. Coinbase will also build its global data platform on Google Cloud's secure infrastructure and leverage their leading data and analytics technologies to provide Coinbase customers with machine learning-driven crypto insights.
Web3 developers are building faster than ever despite market headwinds
Despite the crypto winter, with both Bitcoin and Ethereum down roughly 70% from their November 2021 highs, web3 developers are more active than ever. In fact, 2022 has been the biggest year yet.
We took a deep dive into the data, with the help of some of our friends at Etherscan, DappRadar, Github, NPM JS, CoinMarketCap, and the Internet Archive, to see if we could paint a clearer picture of what the web3 developer landscape looks like amid wild macro-market volatility.
We started by analyzing the usage of two critically important web3 libraries: Ethers.js and Web3.js. These libraries let developers read blockchain data through providers like Alchemy and send transactions on behalf of their users to facilitate deposits into DeFi protocols, create NFTs, and much more. They're an essential tool to build web3 products.
In 2018, only 146,000 developers installed either of these libraries on a weekly basis. But that has increased steadily every year and in 2022, that number had increased 10x: a whopping 1,536,548 downloads per week. Compared to Q3 2021, the number of downloads increased by 3x this quarter.
Binance announces the signing of MoU with Kazakhstan's Financial Monitoring Agency
Binance has announced the signing of an MoU between Binance and the Financial Monitoring Agency of the Republic of Kazakhstan. The agreement expresses signatories' mutual interest in the safe development of virtual asset markets in Kazakhstan and creation of a long-term and sustainable platform for cooperation. The memorandum was signed in Astana on October 3, 2022.
The main focus of the MOU is on building pathways for cooperation and mutual support in areas such as exchange of information about digital assets' movement, detecting and tracking assets obtained by criminal means, as well as those intended for the legalization (laundering) of criminal proceeds and the financing of terrorism.
Coinbase-Backed DeSo Disrupts Telegram, WhatsApp, and Signal
The DeSo blockchain brings Bitcoin's pseudonymity and censorship resistance to messaging with the launch of decentralized, end-to-end encrypted on-chain direct messages and group chats.
Thanks to a recent integration with MetaMask, users of DeSo apps like Diamond can sign up without entering any personal information. Additionally, because DeSo is a decentralized layer-1 blockchain, all messages are censorship resistant, meaning that nothing can stop the users recipient from getting their message, even if they're in a country with limited free speech.
"DeSo is the only blockchain that could support something like this today," says Nader Al-Naji, the creator of DeSo. "It costs about $75 to store a 200-character message on Ethereum, and about fifteen cents to store it on Solana, Avalanche, or Polygon. In contrast, DeSo is one ten-thousandth of a cent, making it the first blockchain capable of disrupting storage-heavy applications like iMessage, WhatsApp, and Signal," Al-Naji adds.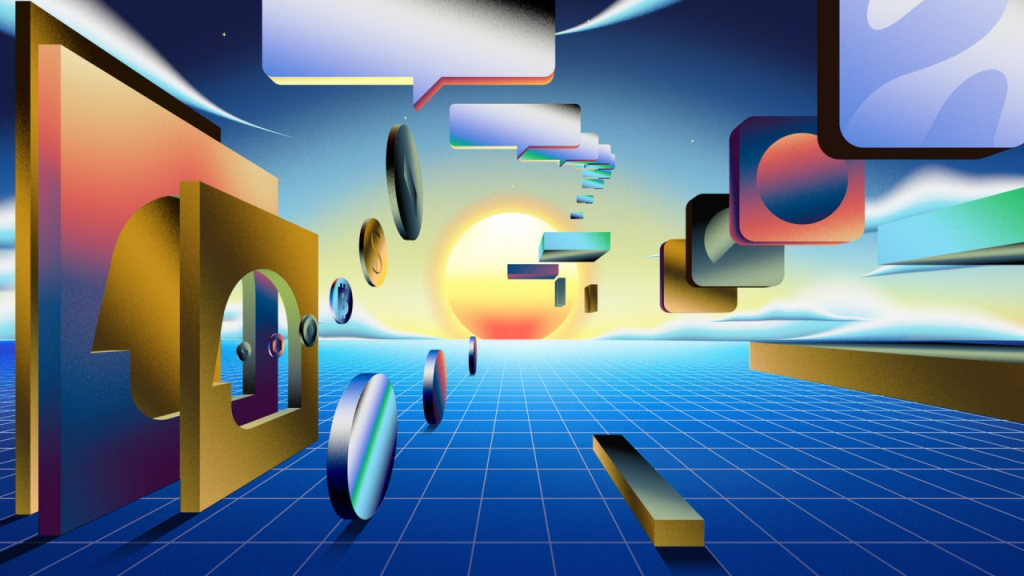 BestChange a Leading Crypto and Fiat Currency Trading Platform Celebrates 15 Years in Business