The winter seems to far from getting over for the cryptomarket as the prices see a new low. It has been the lowest since December 2020. Bitcoin saw a further new low this week at 21000 USD approx. This week, the market cap stands at $905 billion, and Bitcoin's dominance rate is 44.3%. When the Web 3.0 economy is facing the heat, Jack Dorsey directly jumps to a new wave – Web 5. Elon Musk meets the employees of Twitter – these and more news in this edition of Weekly Tech News Wrap-up.
Crypto Market this week
The trouble for the two most precious cryptocurrencies – Bitcoin and Ethereum is far from over. Bitcoin saw a further new low this week at 21000 USD approx, from above 23,000 USD starting this week. It has been the lowest since December 2020.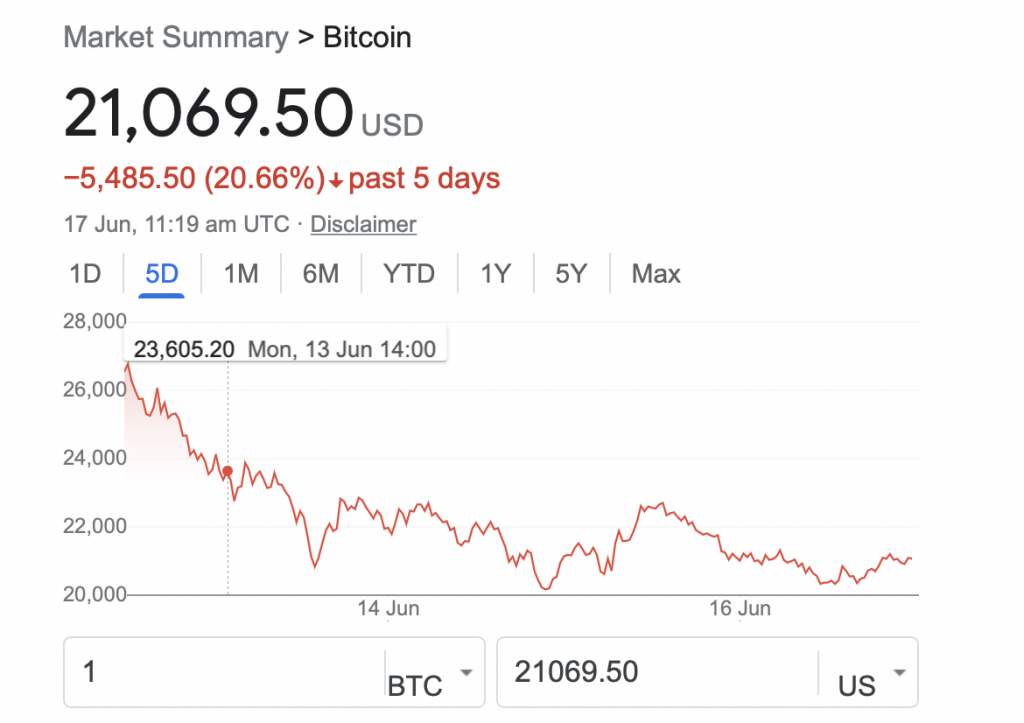 Similarly, Ether fell above 10% to $1,100.30.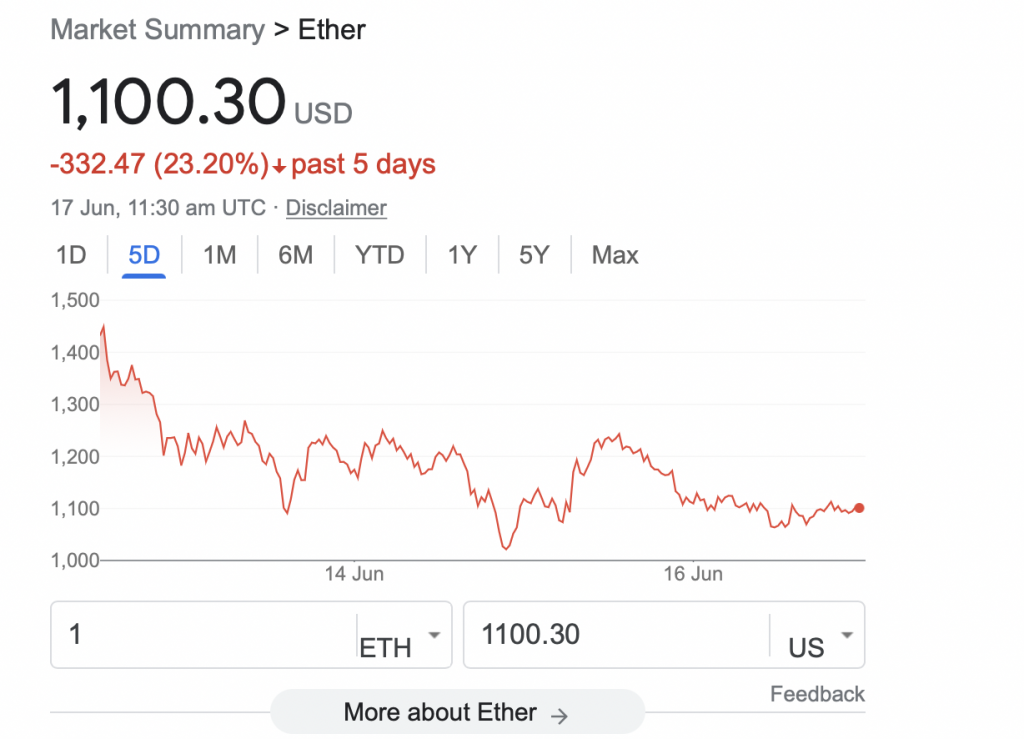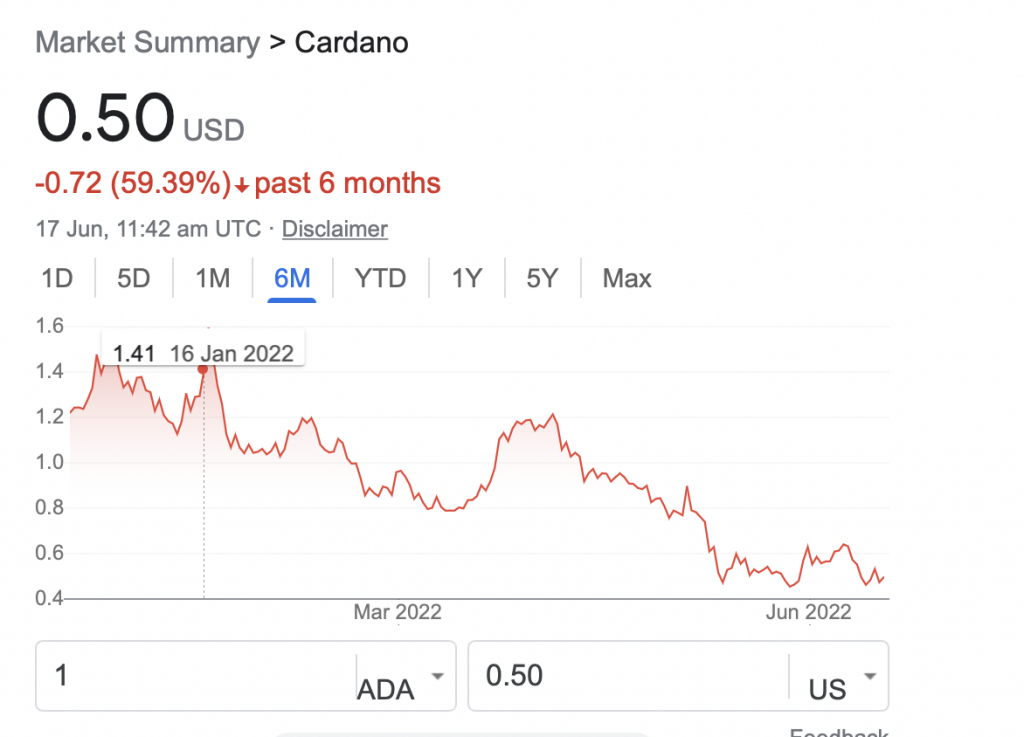 Other cryptocurrency coins, including Cardano, Dogecoin, Polkadot, Avalanche, etc, were also facing the heat.
Two weeks back, the global crypto market cap decreased 5.41 per cent to $1.20 trillion over the last day. This week, the market cap stands at $905 billion, and Bitcoin's dominance rate is 44.3%.
Leave Web 4, move on directly to Web 5
Web 3.0 is yet to start and Jack Dorsey, Founder of Twitter and CEO of TBD, started a new wave – Web 5. He defines it as a new evolution of the Web that enables decentralised apps and protocols.
Defining it further he says it is building an extra decentralised web that puts you in control of your data and identity​:
The web democratized the exchange of information, but it's missing a key layer: identity. We struggle to secure personal data with hundreds of accounts and passwords we can't remember. On the web today, identity and personal data have become the property of third parties.
Web5 brings decentralized identity and data storage to your applications. It lets devs focus on creating delightful user experiences, while returning ownership of data and identity to individuals.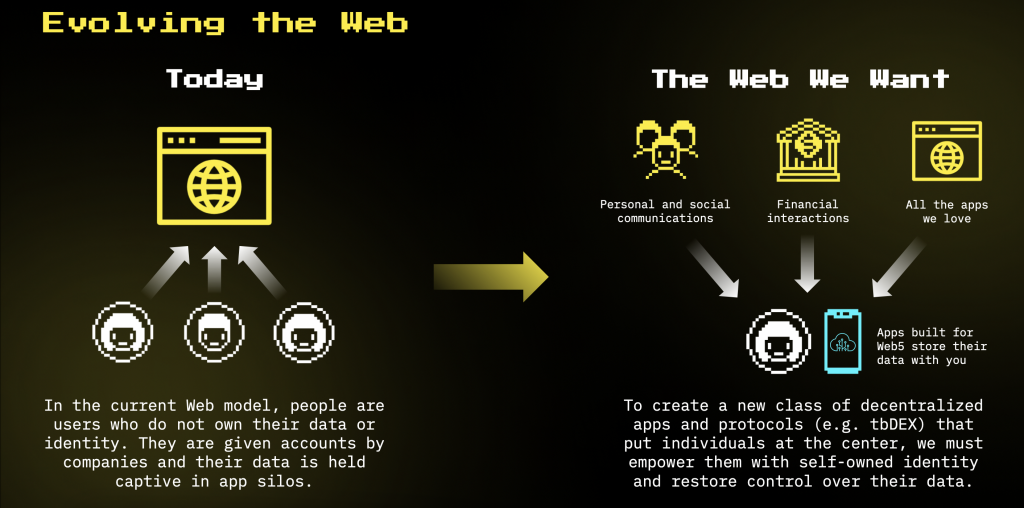 The document gives two use cases to explain it further:
Control Your Identity
Alice holds a digital wallet that securely manages her identity, data, and authorizations for external apps and connections. Alice uses her wallet to sign in to a new decentralized social media app. Because Alice has connected to the app with her decentralized identity, she does not need to create a profile, and all the connections, relationships, and posts she creates through the app are stored with her, in her decentralized web node. Now Alice can switch apps whenever she wants, taking her social persona with her.
Own Your Data
Bob is a music lover and hates having his personal data locked to a single vendor. It forces him to regurgitate his playlists and songs over and over again across different music apps. Thankfully there's a way out of this maze of vendor-locked silos: Bob can keep this data in his decentralized web node. This way Bob is able to grant any music app access to his settings and preferences, enabling him to take his personalized music experience wherever he chooses.
Elon Musk meets Twitter employees
Elon Musk met the  Twitter employees for the first time. In a leaked transcript published by Vox, he talks about his love for the social media platform, bots, and several other topics.
I learn a lot from what I read on Twitter, and what I see in the pictures, videos, text, and memes that people create. I also find it's a great way to get a message out over the phone, when I want to say something and make an announcement, I think Twitter's the best way to do that. It just goes out immediately to everyone. And you know, I sort of made this joke already, but you know, some people use their hair to express themselves, I use Twitter. So you know, I find it's the best forum for communicating with a lot of people simultaneously.
About crypto and bots, he said how payments, including crypto, are a critical area for Twitter, and highlighted the ongoing issue of crypto scams:
Well, there's definitely an ongoing challenge with Twitter with bot accounts and spam accounts. There's quite a lot of crypto scams on Twitter. It's gotten better, but there's still a fair bit of that. There are also people where they're not necessarily bots, but they might be operating. You know, one person's operating hundreds of accounts and trying to make them look like individuals, but they're not.
Crypto exchanges continue to face challenges for UPI services
Economic Times has reported that the Indian cryptocurrency exchanges like CoinSwitch Kuber, WazirX and CoinDCX have asked the National Payments Corporation of India (NPCI) to restore Unified Payments Interface (UPI) services for crypto companies. They have also asked for a discussion on the regulator's concerns over the use of UPI for crypto-related transactions. 
The problem started when Coinbase, a US-based company, launched its services in India. It allowed clients to use the UPI for buying cryptocurrencies. In response to this, NPCI said that it did not have any knowledge of any crypto exchange using UPI. 
The media further reported that the exchanges asked the regulator to restore UPI services for crypto players who implement know-your-customer (KYC) and related checks and reiterated their willingness to comply with customer due diligence processes. 
Twitter adds Products Drop
Twitter has introduced a new shopping feature – Meet Product Drops – a "Remind me" button at the bottom of the Tweet when a merchant Tweets about an upcoming launch. This will further help shoppers to stay informed on new launches.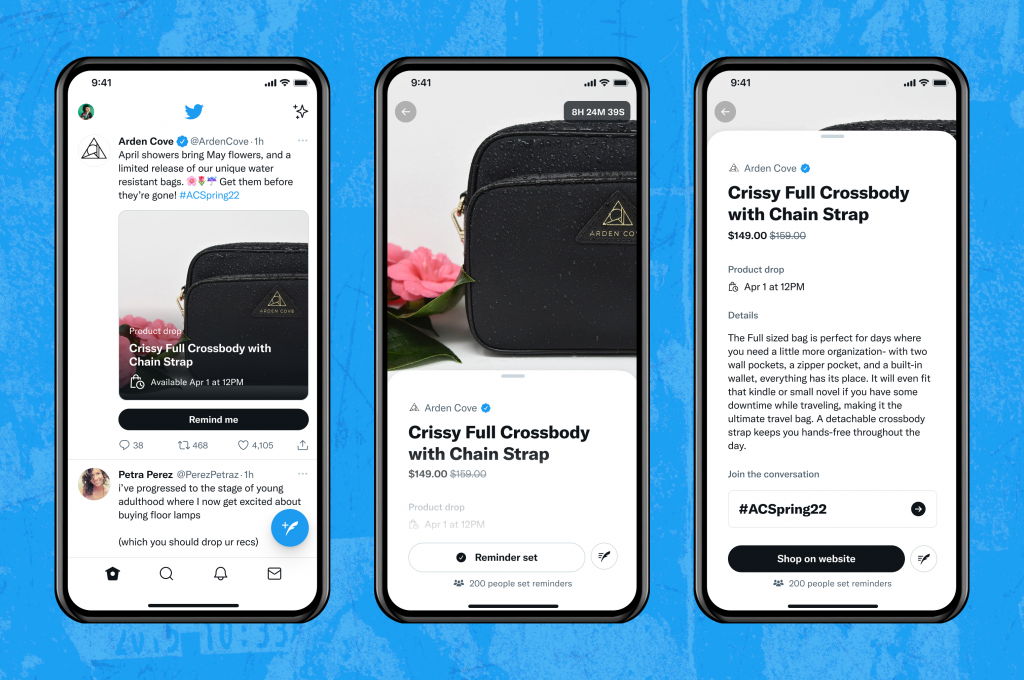 Explaining the new feature, the blog mentions:
Before you click the "Remind me" button, we know you probably want to know a little more about what you're even signing up for. What's the product? How much is it? What are people saying about it? We've got your back: when you click on the merchant's Tweet, you'll open the Product Details Page – a full-screen space where you can see all the information you need to make informed and confident purchase decisions. This includes the price, pictures, a description of the product, and a clickable hashtag that will show you what other shoppers on Twitter are saying about the product.