Africa's blockchain and the cryptocurrency market have been growing since 2021. After the long winter of 2018 – 19, venture capitalist funding and the ecosystem have seen much improvement, As per a report by blockchain data platform Chainalysis, the market grew by over 1,200 per cent between 2020 and 2021. CV VC, an early-stage venture capital investor focused on global startups building solutions using blockchain technology, in a report published recently, highlighted Africa is one of the fastest-growing continents in terms of adoption and indeed a Crypto Continent. 
The report 'THE AFRICAN BLOCKCHAIN REPORT 2021' talks about Africa as one of the fastest-growing cryptocurrency markets amongst developing economies and the third fastest-growing market globally, however, it still remains starkly underfunded.
Mathias Ruch, Founder & CEO, CV VC, and Gideon Greaves, MD, CV VC Africa write in their note the report:
Africa, while representing less than 0.5% of global blockchain funding, exhibited a dramatic 1,668% increase in funding in Q1 2022 vs. Q1 2021. To highlight the rapid growth rate even further, when comparing Q1 2021 vs. Q1 2022, venture funding for African blockchain startups far outpaces the growth seen in general African venture funding – 1,668% vs. 149% – showing 11 times the level of growth on a YoY basis.
The report says that the lack of common legacy financial systems and an enormous population, primarily unbanked, all contribute to the popularity and growth of cryptocurrencies on the continent. Industries that utilise the catalytic properties of blockchain to improve, transform, and scale are paving the way for a more digitally robust and inclusive future, solving real-world problems. It also believes Africa has proven to be the perfect environment for integrating blockchain technologies into various sectors and embracing new-age technologies, revolutionising the landscape, and improving the lives of millions in the process.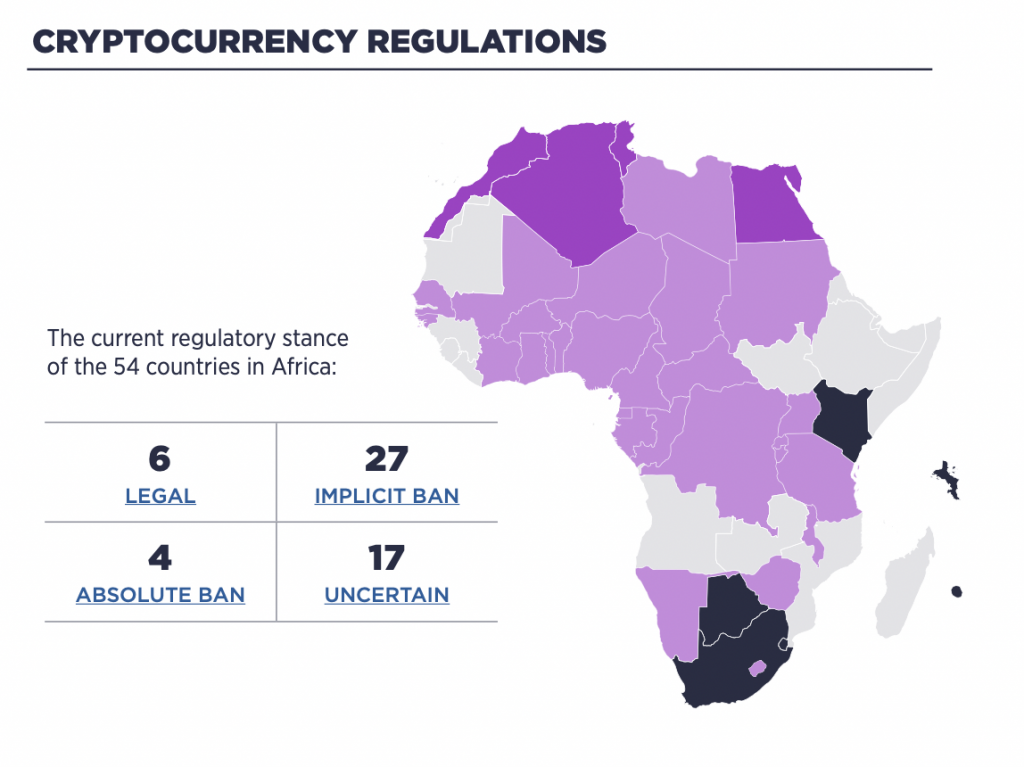 However, this is not the case everywhere. Many governments have been cautious, like India, where the Reserve Bank of India is still very sceptical of the digital assets. Once known as the Bitcoin trading and mining capital of the world, China banned cryptocurrencies in September 2021. It was one of the first countries whose people quickly embraced cryptocurrency. There are many other countries which are either against cryptocurrencies and many do not have clarity or precise positioning.
Following are some of the findings of the market, as published in the report:
In 2021, blockchain companies raised $25.2 billion in funding across 1,247 deals 
Blockchain companies funding increased by 713% 
Blockchain companies received just over 4% of all global venture funding. 
The US leads globally, with a 56% share of the global dollars invested in blockchain. 
Early-stage investment accounts for 79% of the number of deals concluded. 
1, 180% $1 $4 A 1,180% YoY increase saw $1 in every $4 of funding going to exchanges and brokerages 
$127 million was raised throughout 2021, representing a 0.5% share of total global blockchain funding. 8 countries were represented for the period. 
Most venture dollars went to Nigeria, Kenya, South Africa, and Seychelles, with a combined total of $122 million, or 96% of funding in the region.
African blockchain venture funding growth was 11 times the growth of general 11x venture funding growth when comparing Q1 of 2022 vs. 2021.
Africa does not yet boast any cryptocurrency unicorns, there are several tech unicorns, some of whom have introduced blockchain technology into their business offering.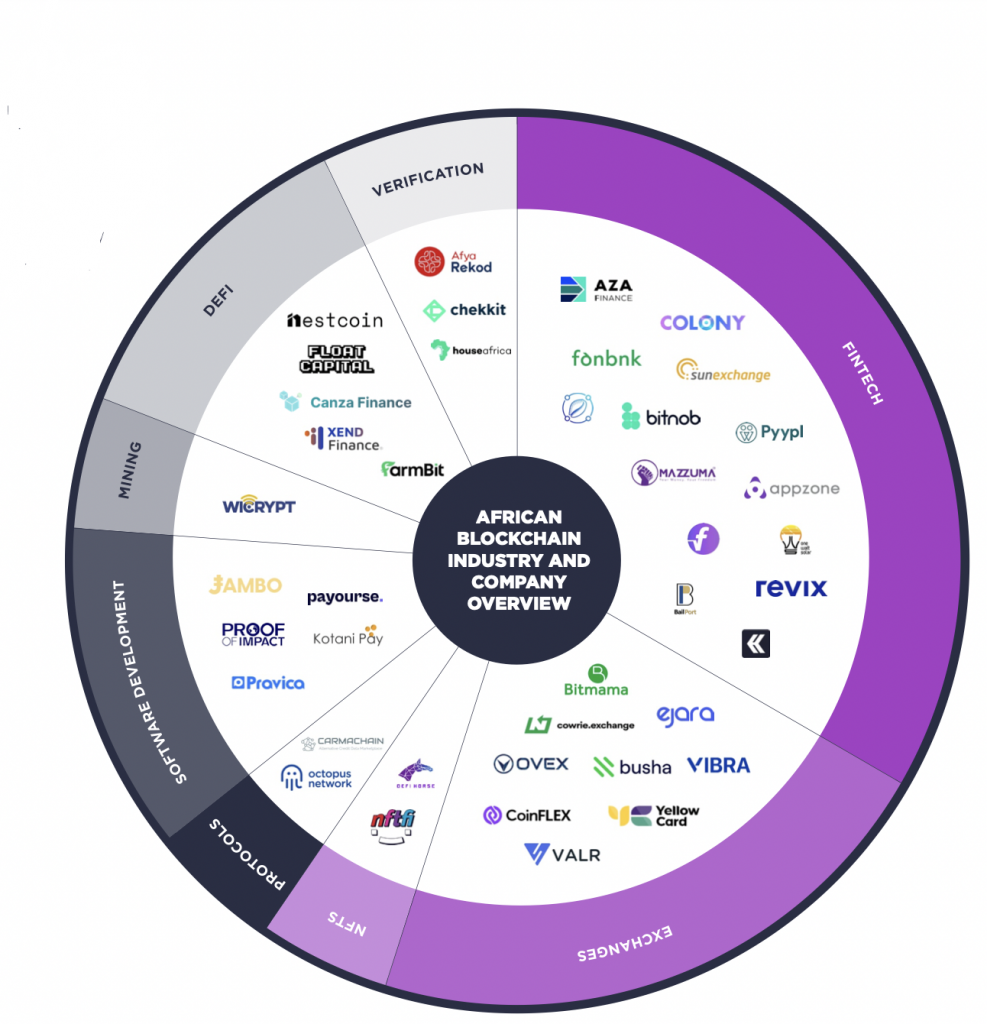 The report reinforces that Blockchain security is key to unlocking Africa's Crypto economy. It mentions:
building ecosystems built on transparency, accountability, code audits, and continuous threat monitoring– the leaders of Africa's blockchain sector will not only ensure their projects have the best chance of success but also that their ecosystem is able to fulfill the potential of the technology to transform the welfare and wealth of its people for generations to come.
By cementing an end-to-end approach and best practices in blockchain security– through