Non-Fungible Tokens(NFTs) have been a craze since 2021. As per a Chainalysis report, users sent at least $44.2 billion worth of cryptocurrency to ERC-721 and ERC-1155 contracts, the two types of Ethereum smart contracts associated with NFT marketplaces and collections in 2021. Of late, the NFT sale has been plunging. As per a report published in the Wall Street Journal, the number of active wallets in the NFT market fell 88% to about 14,000 (in May) from a high of 119,000 in November 2021. Is the market collapsing? Has the cryptocurrency market crash impacted NFTs trading?
As a reminder, NFTs are one-of-a-kind digital assets that represent real-world objects. NFTs can also be digital items, such as digital art, GIFs, in-game items, and tweets. In 2021, NFTs hit the headlines for the bizarre rate at which they were sold. For instance, a year back, an NFT of digital artwork from a CryptoPunk series was sold for $11.8 million! An NFT of the first tweet from Twitter Inc. co-founder Jack Dorsey sold for $2.9 million.
How did NFTs become big-ticket money?
It was hype, undoubtedly. They were considered tickets to a whole new lifestyle. Buying an NFT wasn't only about owning a piece of digital art. It is much beyond that. There were many perks attached to that hefty cost one would pay. For example, the popular Bored Ape series would offer the members the Bored Ape Yacht Club (BAYC) membership. More than the art, being part of the Web 3.0 community mattered.
Another primary value proposition of the NFTs was to gain access to Metaverse. The parallel world has fascinated marketers, and brands have bet big on their investments. The owners loved to flaunt their unique assets by making it profile pic. Twitter was the first social media platform to support this trend by customising profile pic to show off the NFTs in a hex-shaped Twitter account.
Faster adoption of NFTs globally
It was only in 2017 NFTs became mainstream. However, within a couple of years, its popularity gained several folds. Surprisingly, NFTs ad takers from across the world. As per a report released by Chainalysis in January 2022, Central & Southern Asia leads the way, followed by North America and Western Europe. While some regions certainly lag, the fact that no region has made up more than 40% of all web traffic since the beginning of 2021 suggests that, like cryptocurrency as a whole, NFTs have captured a global audience.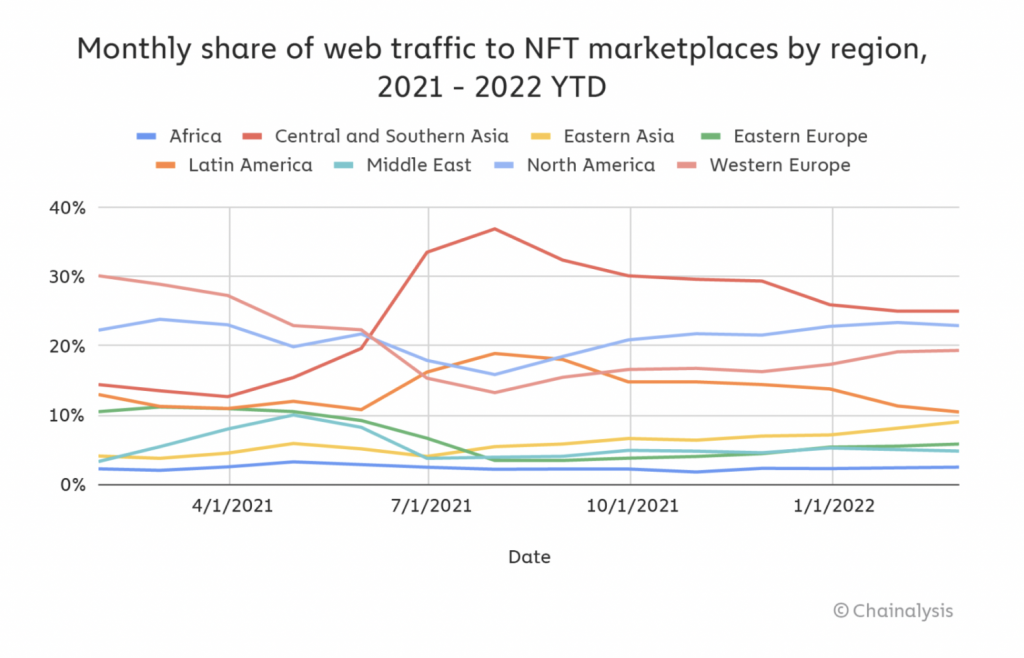 Lovers of collectables or road to quick money?
NFTs were considered a lucrative investment because of the huge return they served. Either by investing in the promising New NFTs series, by minting, getting whitelisted, or trading – there are several ways one could make a quick fortune. Like trading in the stock exchange, understanding the market has helped people to take advantage of this market.
But the investment came with its risks – from the NFTs getting hacked to price drop – the vulnerabilities were endless. Considering the gas fee was high, there are chances of failed transactions during the minting process.
What happened to NFTs sold for an absurd price in 2021?
Sina Estavi bought an NFT of the first tweet from Twitter's co-founder Jack Dorsey for $2.9 million in 2021. On April 7, 2022, he decided to sell this NFT on OpenSea, the largest marketplace for NFTs. He expected the bid to go up to $25 million or more. Unfortunately, the same was offered for $280.
With a starting price of $400,000 last year, Bored Ape Yacht Club NFTs are now going for half the price. The pixilated images from the Cryptopunk series have seen a similar fate.
2022: NFT market seeing a downward trend?
Market experts believe that the NFTs are almost dead. Wall Street Journal has reported the number of active wallets in the NFT market fell 88% to about 14,000 (in May) from a high of 119,000 in November 2021. Let's not forget ever since the crypto market crashed, and stablecoins lost their stability, the credibility of the digital currency and assets have suffered. NFTs can not be seen in isolation.
Deapp Radar writes that despite the prolonged bear season, the dapp industry has become quite resilient. The NFT market keeps evolving with refreshing projects like Goblintown and Otherside, which propelled virtual worlds to their best month.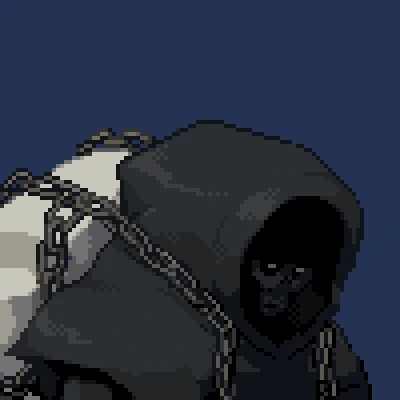 Market correction: Genuine projects to survive?
People buy NFTs for different reasons, making money being the priority.
The market is yet new and has not seen any maturity. The market was driven mostly by hype and sensationalisation. A correction might help. The digital arts are already status symbols, and the market might evolve with their link to Metaverse and Games. There are incredible projects and genuine buyers. The investments are huge, and the opportunities are also endless. The trust in the market has not eroded yet.