It seems the cryptocurrency is getting more positive attention amidst the chaos it has been through over the last couple of months. Paypal's announcement that it would support the native transfer of cryptocurrencies between PayPal and other wallets and exchanges and Deloitte's survey reflects the response of 85% of merchants say enabling crypto payments Is a high priority. However, on the contrary, Chief Economic Adviser V Anantha Nageswaran said cryptocurrencies are akin to 'a world of Caribbean pirates' in the absence of a centralised regulatory authority. Also, read Apple's WWDC 2022 event highlights and Facebook trading under Meta – these and more in this edition of Weekly Tech News Wrap-up published every Friday.
PayPal users can now transfer, send, and receive cryptocurrencies
Paypal announced it would support the native transfer of cryptocurrencies between PayPal and other wallets and exchanges. As per the press note, this feature has been consistently ranked by users as one of the most requested enhancements since we began offering the purchase of crypto on our platform.
Available to U.S. users starting this week, this new functionality lets PayPal customers:
Transfer supported coins into PayPal.
Move crypto from PayPal to external crypto addresses including exchanges and hardware wallets.
Send crypto to family and friends on PayPal in seconds, with no fees or network charges to send or receive.
The note further says allowing PayPal customers the flexibility to move their crypto assets (Bitcoin, Ethereum, Bitcoin Cash, or Litecoin) into, outside of, and within our PayPal platform reflects the continuing evolution of our best-in-class platform and enables customers to interact with the broader crypto ecosystem. Customers who transfer their crypto into PayPal can extend the utility of their crypto by spending using our Checkout with Crypto product at millions of merchants.
Apple's WWDC 2022 event highlights
One of the most awaited events of the year, Apple's Annual Worldwide Developers Conference Developers Conference was kicked off on June 6. A series of announcements marked the event. Tim Cook, CEO, of Apple.inc, gave a keynote speech and later, Craig Federighi, Senior Vice President of the Software Engineering division, spoke about the latest new products and features. The highlights of the event were New M2 MacBook Air, 13-inch MacBook Pro with M2, iOS 16
At the event, Apple showcased iOS 16 with a revamped Lock Screen that has new features, improved dictation and updates for the Messages app.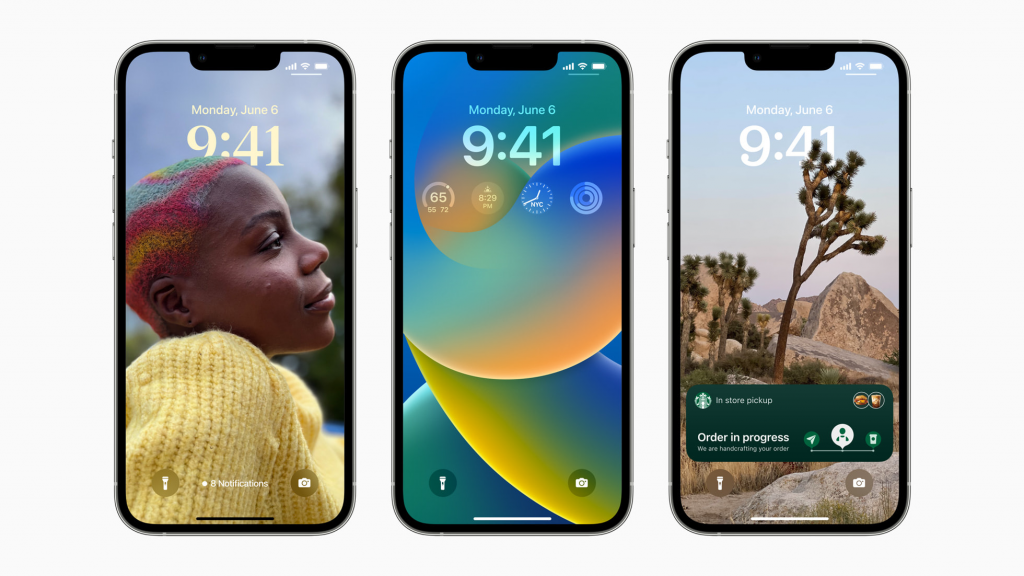 As per the Apple press note:

A Personalised Lock Screen Experience
The Lock Screen gets more personal, beautiful, and helpful with iOS 16. With a new multilayered effect, the subjects of photos are artfully set in front of the time on the Lock Screen, creating a sense of depth. Users can also change the look of the date and time with expressive type styles and color choices.  
The Lock Screen features widgets that take inspiration from Apple Watch complications, making it easy to get information at a glance, such as upcoming calendar events, the weather, battery levels, alarms, time zones, Activity ring progress, and more.
Apple also introduced a MacBook Air and an updated 13-inch MacBook Pro, both powered by the new M2 chip.
MacBook Air takes everything users love about the world's best-selling laptop to the next level. With an all-new, strikingly thin design and even more performance, MacBook Air also features a larger 13.6-inch Liquid Retina display, a 1080p FaceTime HD camera, four-speaker sound system, up to 18 hours of battery life,1 and MagSafe charging. It is now available in four finishes — silver, space gray, midnight, and starlight.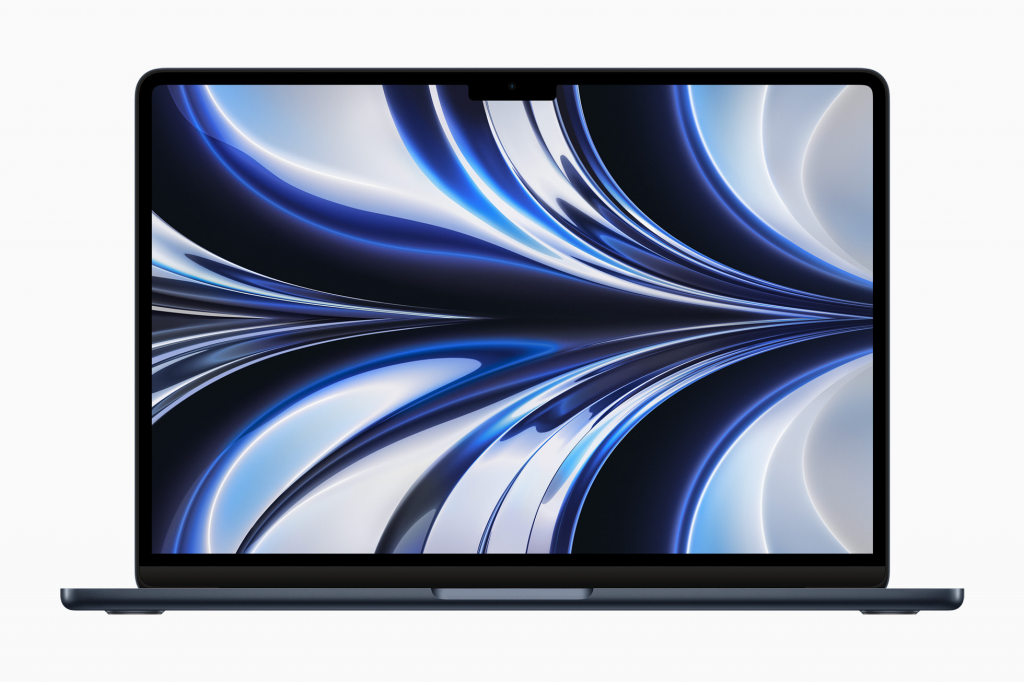 Apple also launched  more customisable watch faces, an enhanced Workout app, sleep stages, a first-of-its-kind AFib History feature, and an all-new Medications app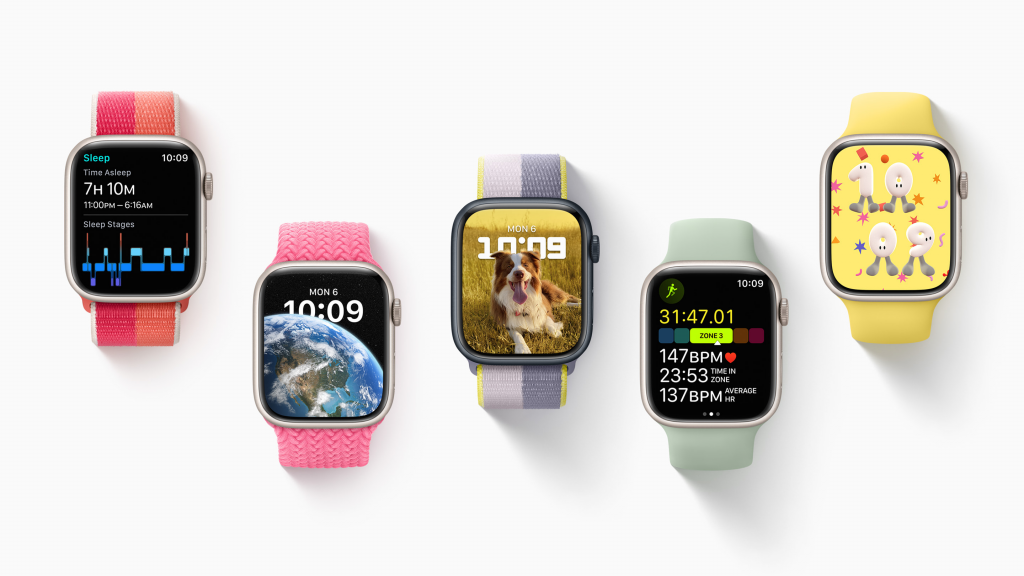 Apart from these launches, in WWDC22, Apple organised over 150 session videos and brought together the latest tools and technologies to give developers the chance to learn how they can create the next generation of apps. In addition to sessions and lab consultations, Apple engineers and designers host activities all week in Digital Lounges to help developers engage in technical discussions, get answers to their questions and connect with the community.
Facebook stock ticker symbol changes to Meta
It is a historic day – the social media giant that announced its new name Meta in October last year has finally traded under Meta. The company has undergone a lot of transformation since it started by the CEO and Founder Mark Zuckerberg in 2014. It has revolutionised the way people interact and engage with their family, friends, and community. It also established the fact that data could b used for both connecting and creating a divide among the community.
With the company investing in Metaverse, the next level of technology allowing the communities to engage in a more immersive way, the rebranding and new positioning seem to be much in sync to take the company to another level. However, the company has been facing many challenges in terms of the wrong usage of data, compliance with different governments, falling interest of users leading to a decline in daily active users, etc. The company has also seen a financial crisis making the investors worried about the future.
Nonetheless, this is a huge day for Meta as well as its community. On the first day of trading under the new ticker, META stock is quoting around $197.95, a 0.65 per cent higher than the previous day close.

Better merchant adoption of cryptocurrencies and stablecoins: Deloitte report
Deloitte has released a survey titled: 'Merchants Getting Ready For Crypto' that could add hope and positivity among crypto investors and enthusiasts. The survey was conducted between December 3 and December 16, 2021, and polled 2,000 senior executives from the retail industry across the United States.
As per the report, the survey respondents are very optimistic about digital currencies in the consumer market, reporting broad agreement that accepting digital currency payments is already a point of differentiation, and is expected to see broad near-term adoption.
Following are the highlights of the survey:
64% of the customers have shown significant interest in using digital currencies for payments, and 83% expect consumer interest in digital currencies for payments to increase or significantly over the next 12 months.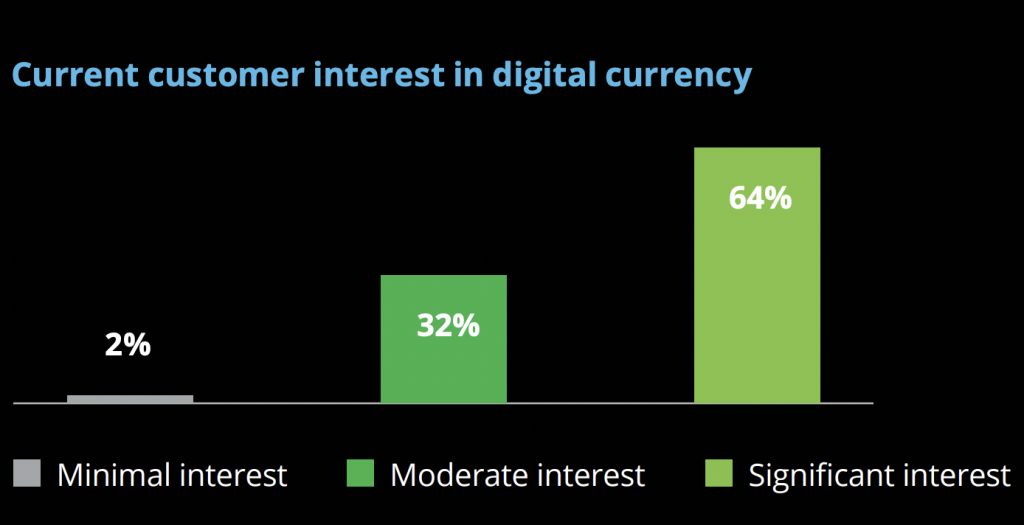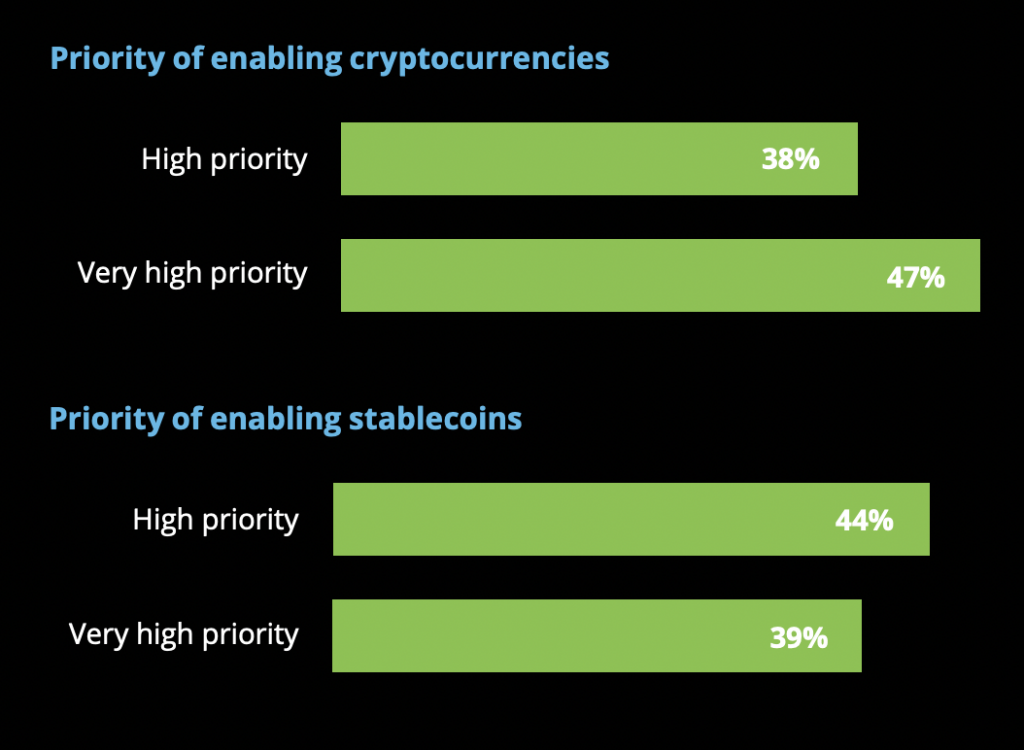 85% of the organizations are giving high or very high priority to enabling cryptocurrency payments, while roughly 83% are doing the same for stablecoins.
More organizations invest in infrastructure, the more likely they are to experience a positive impact. The true benefit, however, seems to appear when organizations have also integrated digital currencies into their financial function (e.g., revenue cycle, treasury, etc.). Companies that have begun integrating digital currency into their finance function are significantly more likely (71%) to report a moderate or significant impact, while 22% reported a minor impact and only 7% reported no impact.
89% of respondents selected at least one of the two options alluding to integration complexity: integration with existing financial infrastructure and/or across various digital currencies. These challenges are seen consistently across companies, regardless of revenue size.
Cryptocurrencies 'a world of Caribbean pirates'
Media has reported that Chief Economic Adviser V Anantha Nageswaran said cryptocurrencies are akin to 'a world of Carribean pirates' in the absence of a centralised regulatory authority and is yet to pass the test of a fiat currency. He said that the government is pursuing a 'high-wire balancing act' to ensure that the gains in growth, inflation, rupee stability of the last four years are not frittered away.
He said the recent development in Terra-Luna cryptocurrency, which witnessed a massive meltdown last month, is a 'very important cautionary tale'. "I wouldn't be very excited by them (cryptocurrency) because sometimes we may not be fully aware or comprehend the kind of forces we are unleashing ourselves. So I would be somewhat guarded in my welcome of some of these FinTech-based disruptions like Decentralised Finance (DeFI) and crypto etc," Nageswaran said.