Gemini Trust Company, a US-based cryptocurrency exchange, released 'The State of U.S. Crypto Report'. The report reflected sentiments and facts about the crypto market that were not unknown. However, apart from reinforcing optimism and acceptance that almost all the reports have been assuring since 2021, the report further deep dives into the consumers' mindset to bring some interesting insights.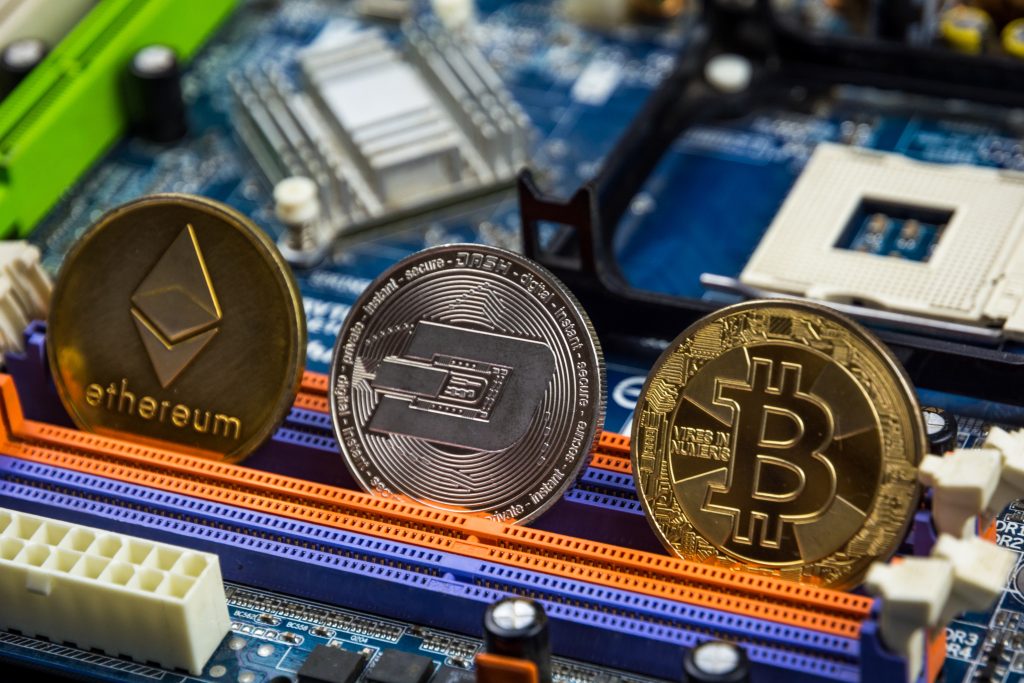 The Cryptocurrency market is evolving fast, and 2021 has been the defining year. Gemini's report has ascertained some of the facts and trends that the industry has been trying to establish. For this report, Gemini has surveyed 3,000 investors and crypto-curious consumers in the United States to understand consumer behavior towards digital currency and the emerging trends.
Following are some of the points highlighted in the report:
1. 38-year-old male – an average crypto owner
We are all aware that crypto is starting to broaden its appeal. The report shows that roughly 14% of the U.S. population owns cryptocurrency. This translates to 21.2 million U.S. adults who own cryptocurrency. An average crypto holder is typically young, male, and white: 74% of crypto holders are men, 77% of all crypto owners are under 45, and 71% are white. The "average" cryptocurrency owner is a 38-year-old male making approximately $111k a year.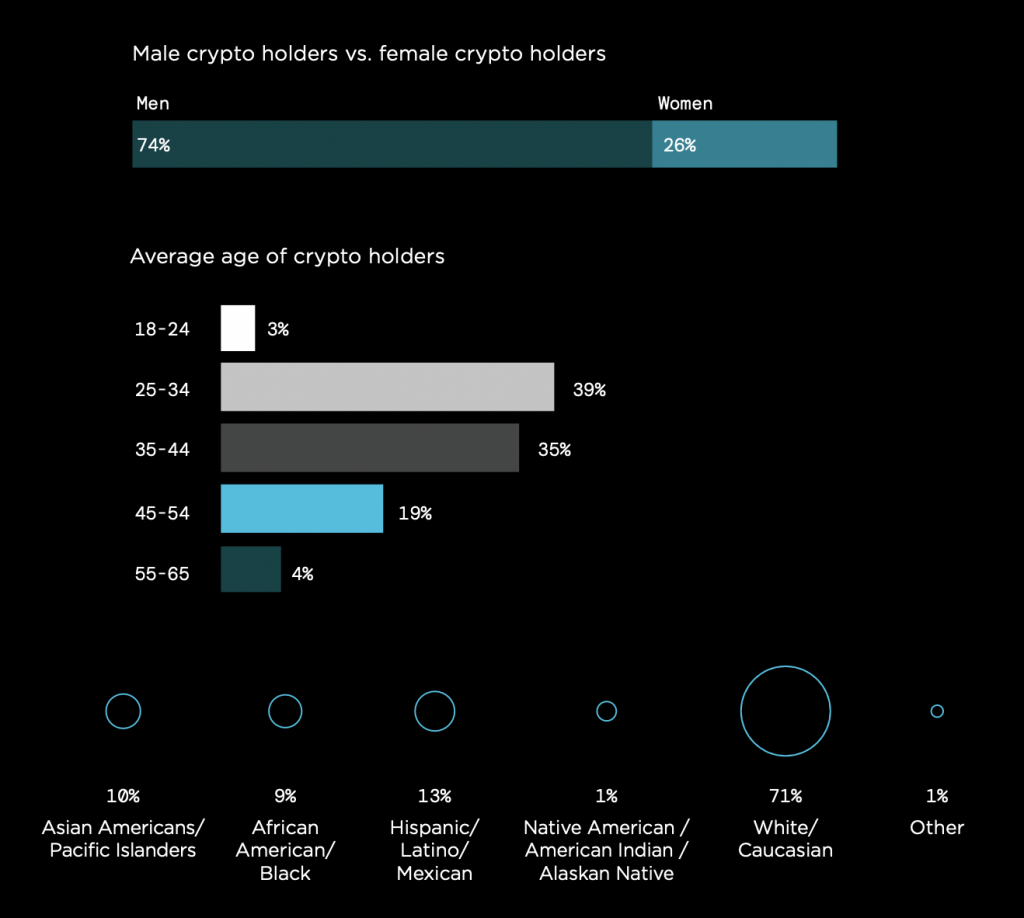 However, as per the report, the next wave of crypto buyers is likely to be slightly older than current holders — with an average age of 44. They are also likely to have slightly less money to invest than those who are already crypto holders and are more likely to live in a small town or rural area than in an urban area, though it's also worth noting that the crypto-curious audience remains largely white: 76% of the crypto-curious audience identifies as white or caucasian.
Has Cryptocurrency become mainstream? Probably, not yet. But awareness about digital assets is spreading, and acceptance is becoming increasing. As per the survey, many more people are crypto curious than those completely disinterested in crypto. This shows that the future is much promising.
2. Women investors to surpass male soon
While just 26% of current crypto holders are women, the potential for this to change significantly. Women account for more than half (53%) of those interested in getting into crypto soon, representing a major potential shift.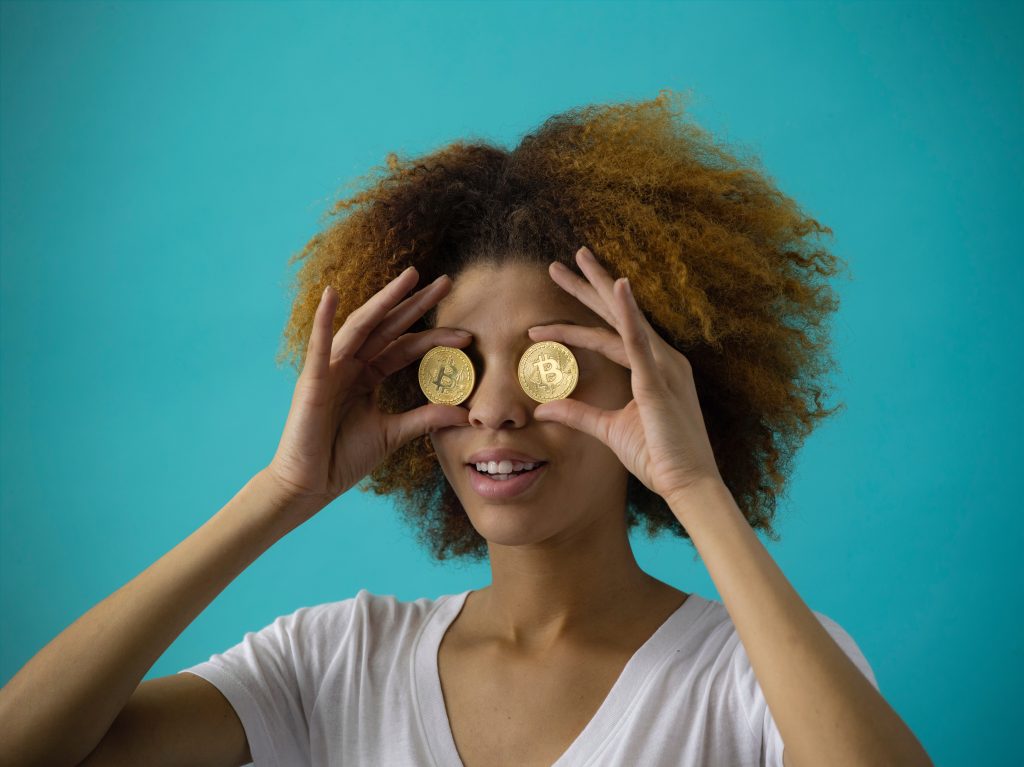 4%
of current female crypto-owners are 55 years or older
25%
of current female crypto-curious are 55 years or older
3. Cryptocurrencies = Bitcoin? Yes, people still believe so
The penetration of information or knowledge about the currency is still very low. Bitcoin continues to be almost synonymous with crypto, but few have heard of other coins. Most owners or crypto- curious (95%) have heard of bitcoin, while little more than one-third have heard of Ethereum.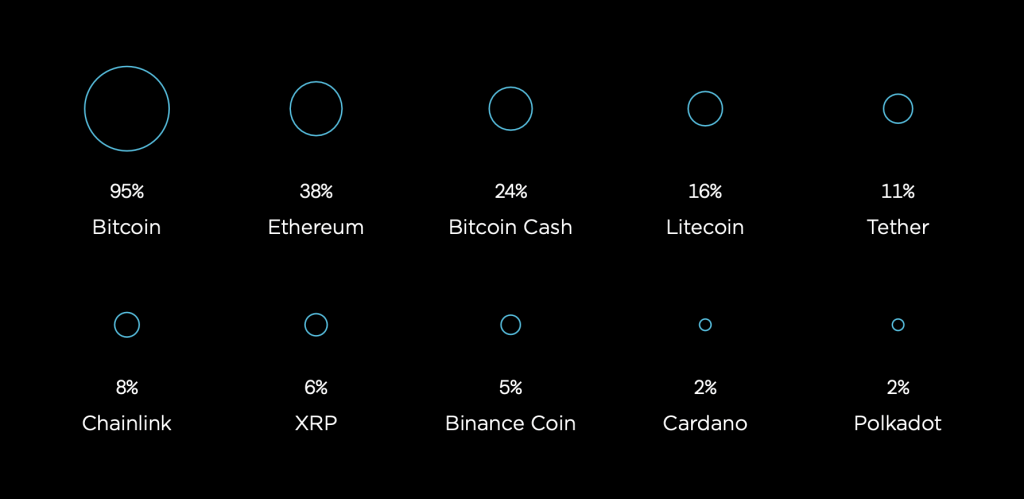 4. Cryptocurrency is seen as a long-term investment
Any investment is considered best when done over a long time. The same has been observed for cryptocurrencies, which actually demonstrate two facts:
The digital assets are considered seriously by the investors. They are treated at par, if not more, with other financial investments. Investors do not treat it lightly.
It further illustrates the trust in the market. There is no negativity, or insecurity whatsoover when it comes to retain these assets over a reasonable period of time.
As per the report, more than two-thirds (69%) buy and hold, compared to the 36% who actively buy and sell to achieve profits and the 27% who actively use it to make purchases on the internet.
5. 95% still believe in Bitcoin despite many new coins
What do crypto holders own, and how do they trade? Nearly 9 in 10 current crypto owners currently own or have owned bitcoin (87%), compared to the ether at 36%, bitcoin cash at 22%, and litecoin at 21%. Bitcoin also appears to have the most staying power: while 87% report they have at some point owned bitcoin, 84% still have it in their portfolio. By comparison, 21% of crypto investors have owned litecoin and only 15% currently own it.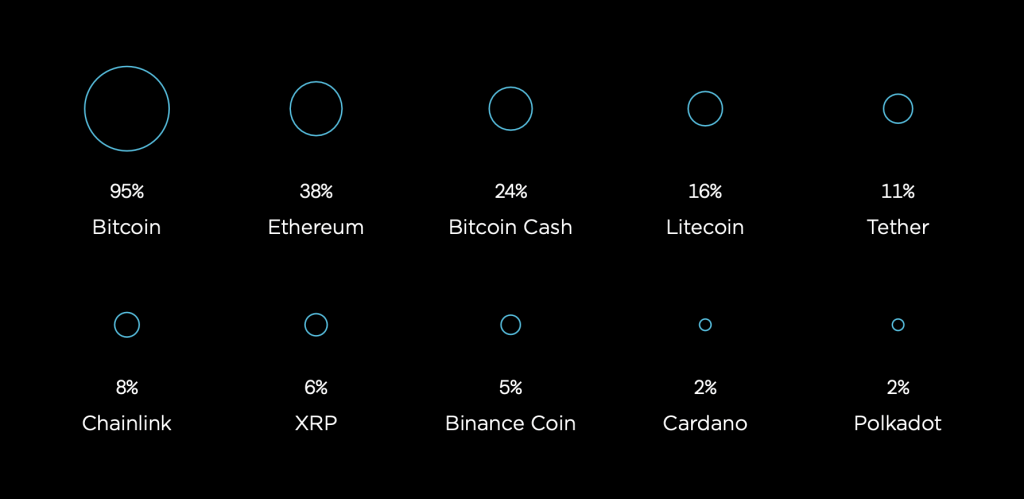 6. 68% bought crypto in the last 1-2 years
Cryptocurrency is a new investment for the majority. More than a quarter (26%) of current owners first acquired crypto in the last year, and a full 68% purchased crypto within the last two years. This shows crypto is no longer a niche investment reserved for early- adopters. Widespread interest is growing and growing fast.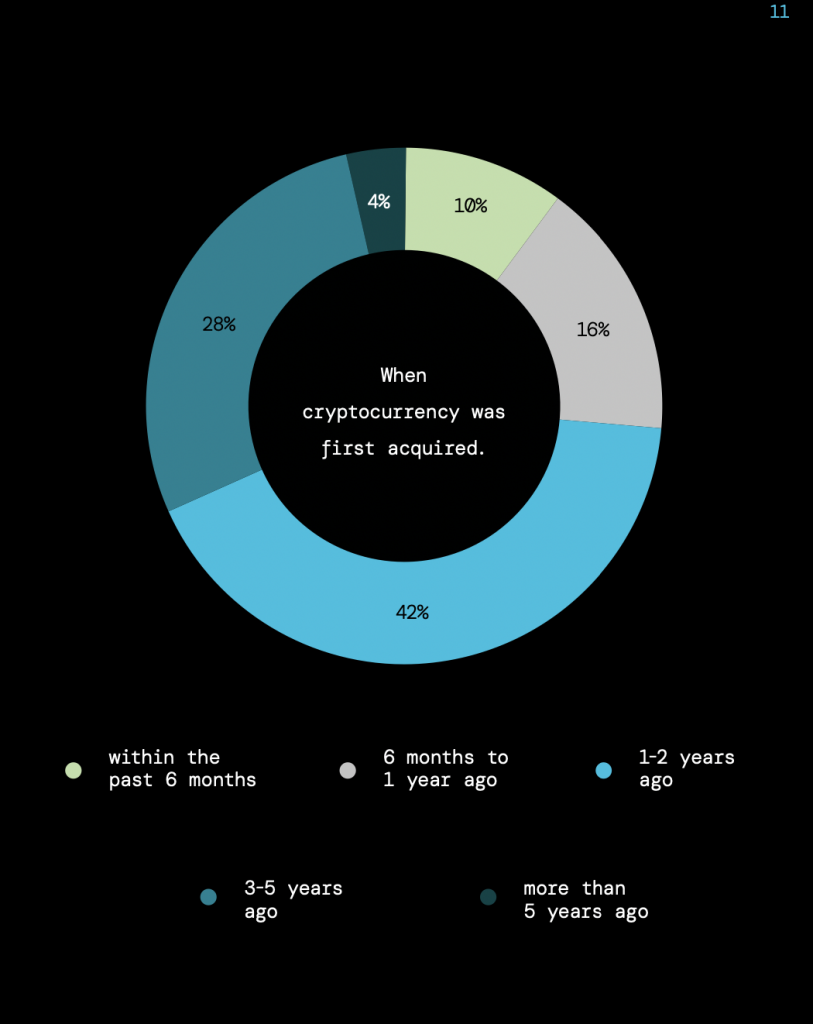 7. Knowledge about crypto market is still low
Though a vast majority of crypto investors are taking the time to thoroughly understand this space before investing, the penetration of knowledge is still not high. The existing crypto holders aren't just early adopters who have had years to immerse themselves in the space: 26% of current crypto owners first bought crypto within the past year. This indicates again that the market, as expected, is made up of people who take the time to understand and research before investing in crypto.
Conclusion
To conclude, the report indicates there are genuine investors, and more acceptance of the digital assets among the people. Gemini's report shows a promising future for the industry.
If you wish to read the entire report, you may click here.