In the previous article, we wrote about seven tips to make your LinkedIn profile awesome. The idea was to help beginners with building a good profile on the LinkedIn platform. In this article, we will talk about seven lesser-known features probably you may not be aware of, but they could help strengthen your profile as well as help you connect with your target audience in 2022. Here's a step-by-step guide for you.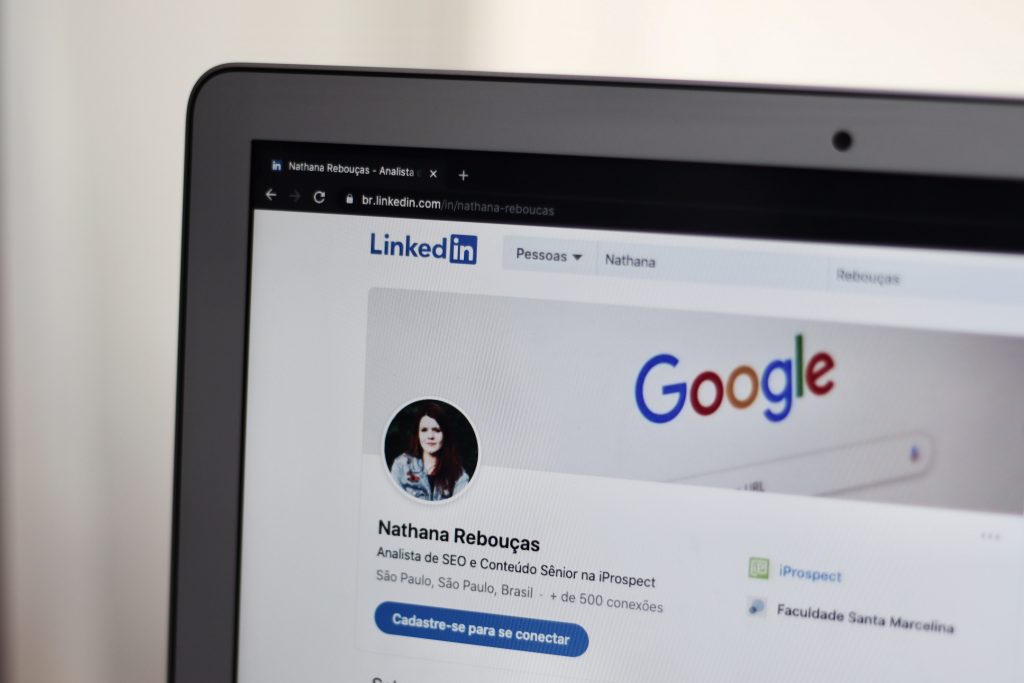 Why having a good presence in LinkedIn so essential?
LinkedIn is the only professional platform that offers a consolidated platform to undertake everything and anything that will boost your career as well as help you position yourself as a professional. Having a strong profile on LinkedIn serves many purposes, be it personal branding, networking, or job search. The number 1 way people discover a new job is through a referral. Out of sight, out of mind, therefore your strong profile and visibility through LinkedIn might become easier to get you a referral.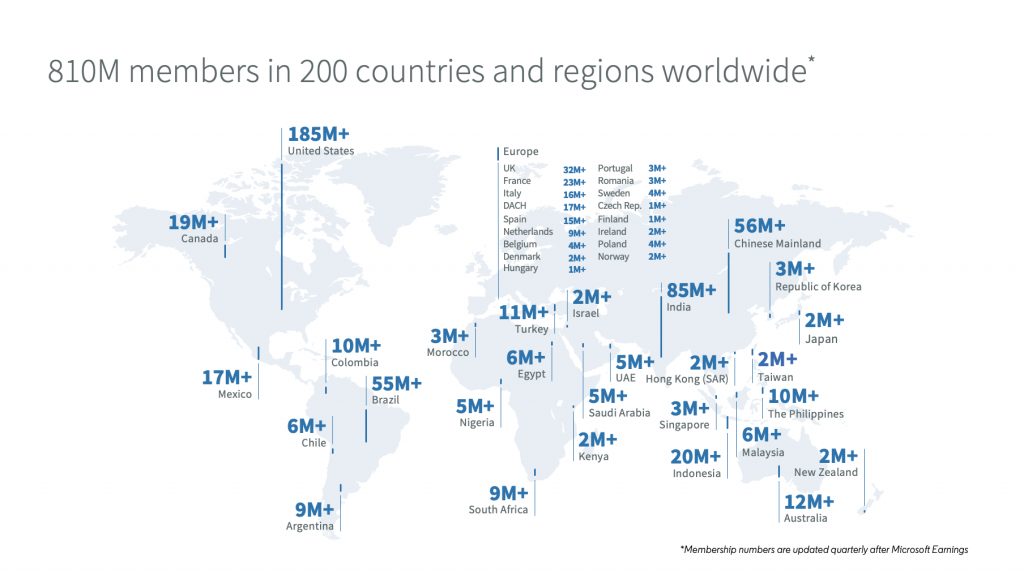 Do you know?
49M
People using LinkedIn to search for jobs each week
6
People hired every minute on LinkedIn
77
Job applications submitted every second
110%
Increase in confirmed hires year-over-year in Q2 FY22
Remember, the stronger your profile on LinkedIn, the better chance you have to reach your goal faster. To achieve this, one needs to have a well-thought strategy and must invest time and energy.
For now, let's explore some of the lesser familiar features of LinkedIn that might help.
1. Add Publications to Your LinkedIn Profile
Do you know you can add your publications to your LinkedIn profile? It will help you create more visibility for your publications as well as you can provide the link to the page where people can buy the book.
To add the publications here's a step-by-step instruction:
Open your LinkedIn profile.
Scroll below the 'Contact Info' section at the top part of your profile and click the 'Add Profile Section' to see a full list of sections to add.

When you click, you will see a number of options. Click 'Additional.'

Choose 'Add Publications.' When clicked, the Publications section appears on your profile.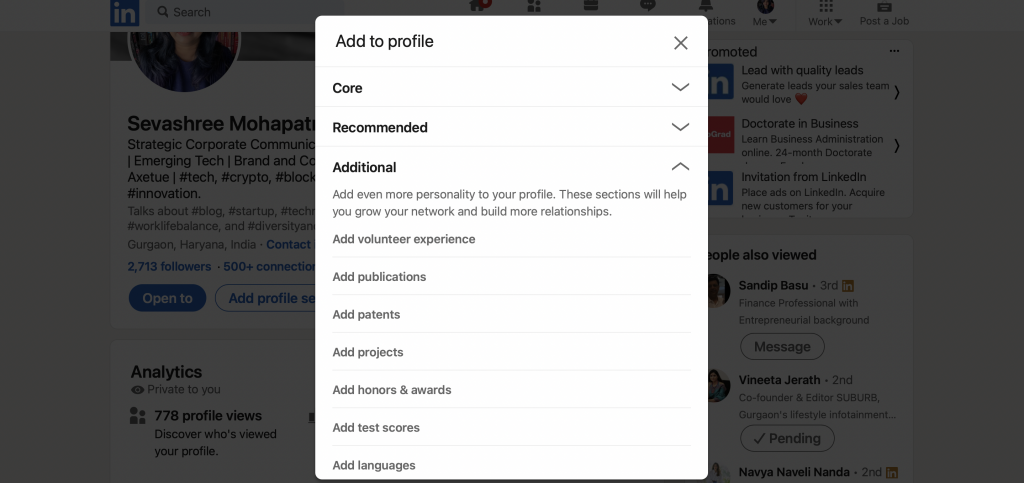 In the Title box, enter the name of the publication.
In the Publication/Publisher box, enter the name of the publication if it's a magazine or periodical, or the name of the publisher if it is a book.
In the Description field, provide some detail about the publication. You may choose to keep it brief, LinkedIn allows a maximum length of 2,000 characters.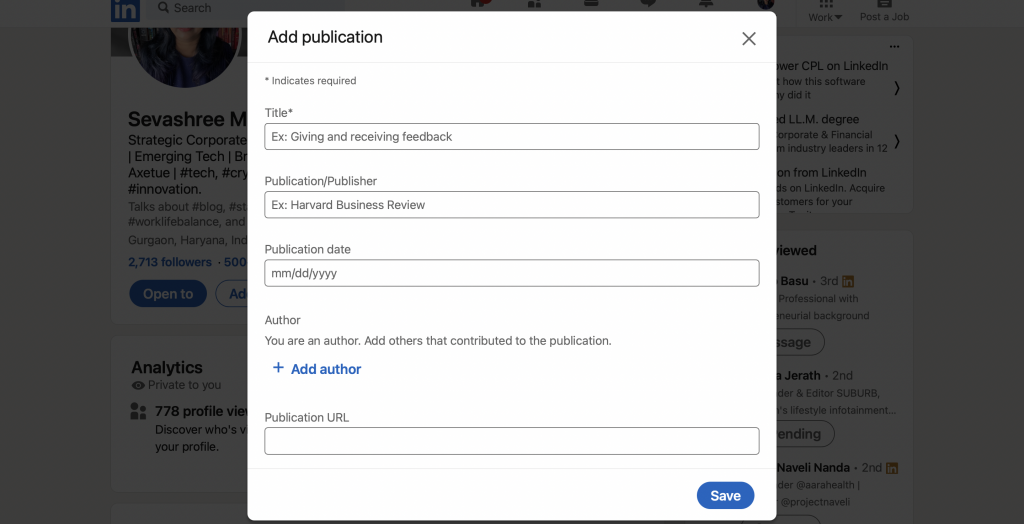 Once you have completed the form, click Save.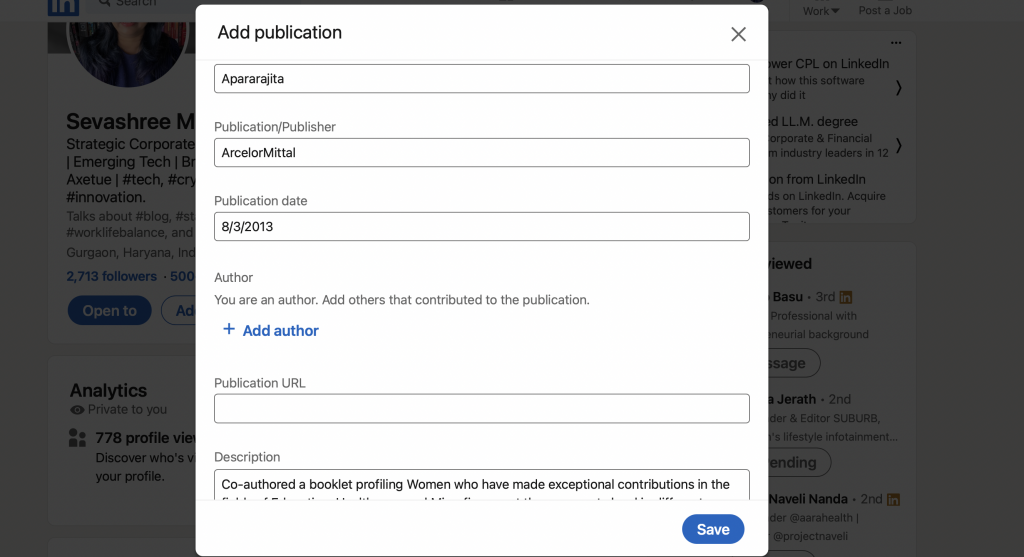 You can see the publication added to your profile (it appears above the Interests Section)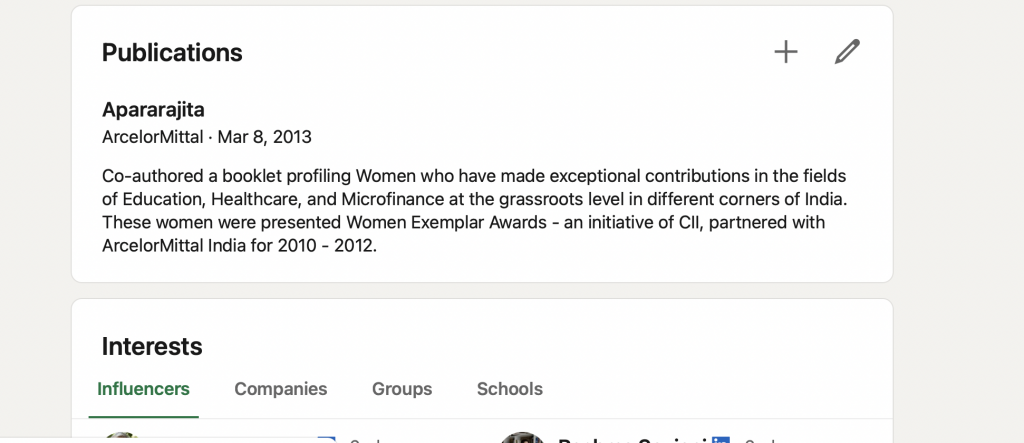 You can repeat this process to add other publications to your profile.
2. Featured Section
This is a very significant part of yoiur profile as it allows you to showcase your work.
As you know all your articles, posts, and other activities are recorded in the 'Activity' section. If you are someone who has been active on the page, obviously your activities section must be too crowded? What about those articles and posts of yours you want to highlight?
You may use the Featured Section for the same.
As defined by LinkedIn:
The Featured section is a new area on your LinkedIn profile where you can showcase work samples that you're most proud of. For example, you can feature posts that you've authored or re-shared, articles you've published on LinkedIn, and even external media like images, documents and links.
How is this different than the Activity section on your profile?
By using the Featured section, you can pick and choose the content you're most proud of and curate what other members will see.In contrast, the Activity section highlights all your activity for the past 45 days. This includes your articles, posts, comments, and likes on other LinkedIn posts. Your Activity section is located just below the Featured section on your profile.
One can add as many as featured posts in the section. By default, newly featured content will show up first in your Featured section. However, you can always manage how your content is displayed by reordering it.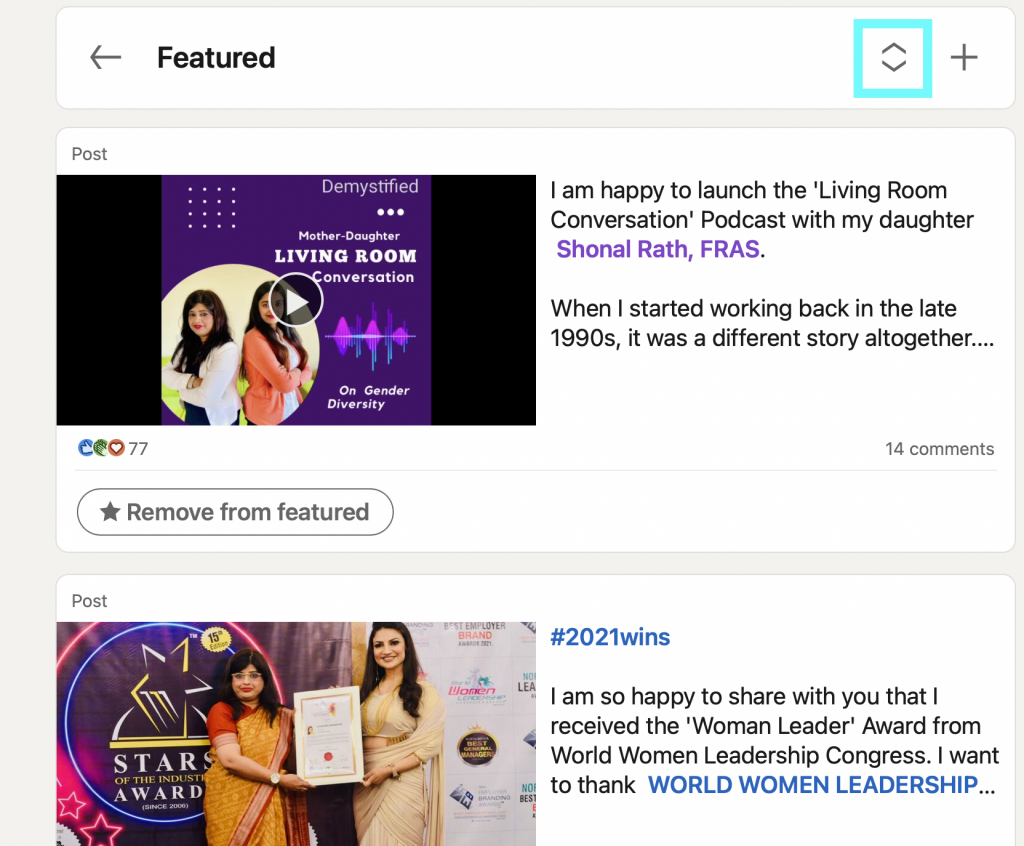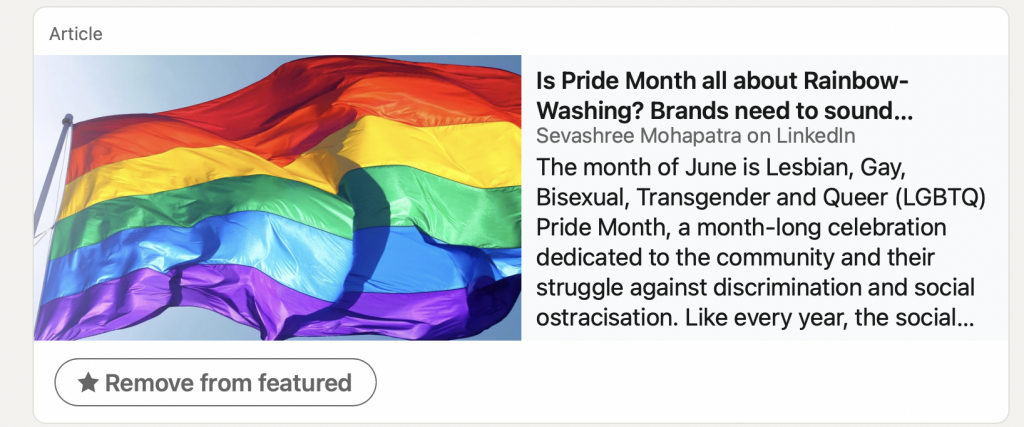 3. Add websites
Take advantage of the blog and website links on your LinkedIn Profile.
You can add links and social networks to your LinkedIn page. This feature will help drive traffic to your website or blogs. It will also showcase your areas of expertise to your connections and recruiters.
For example, if you have a blog, you can share the link. If you have a podcast, you may add links to your episodes on LinkedIn.
To add a website:
Click the Me icon at the top of your LinkedIn homepage. Click View profile. Click Contact info in your introduction section.
In the pop-up window that appears, click the Edit icon. In the pop-up window that appears, click Add website.
Copy and paste your website address into the Website URL field. Choose the type of website from the dropdown list. Click Save.
The websites you add will be displayed in the Contact info section of your introduction section.
You can display up to three websites.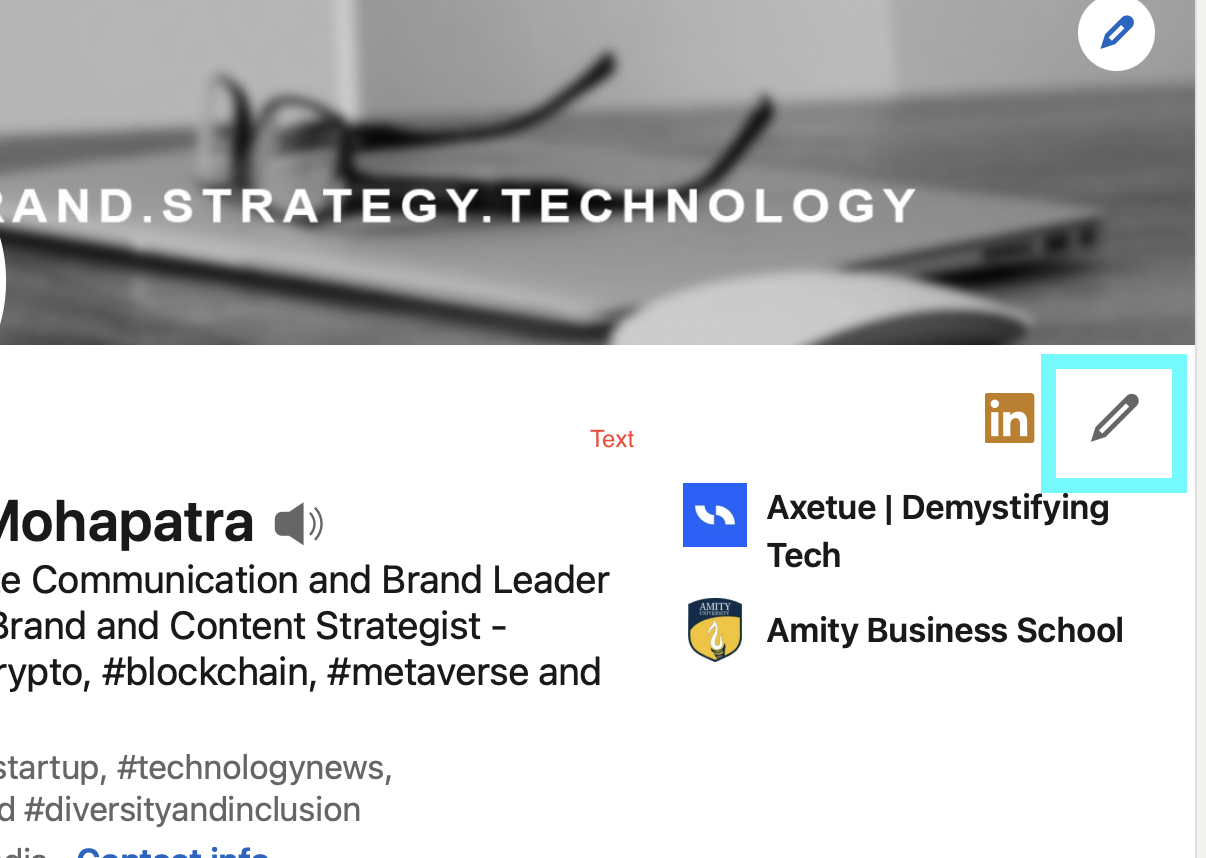 4. Using Video Meeting Links Through LinkedIn Messages
LinkedIn is all about building your professional network, and what if we could connect easily with our connections!
One can generate and share video meeting links to host meetings on LinkedIn or integrated third-party providers such as Microsoft Teams or Zoom, directly through the LinkedIn messages
1. Go to your LinkedIn Message.

2. Type a name or multiple names.
3. Click the Video icon on the top right corner. A video meeting link will be created and shared with the connection. You have the option to send an instant meeting or schedule meetings for later.
Please note, the video meeting icon will not show if you haven't sent any messages to that connection or a group of connections before. Refer to the screenshots below:
You may select a different service provider by clicking the link available at the bottom. When using third party-providers, LinkedIn uses Microsoft Teams and Zoom APIs to create the meeting links.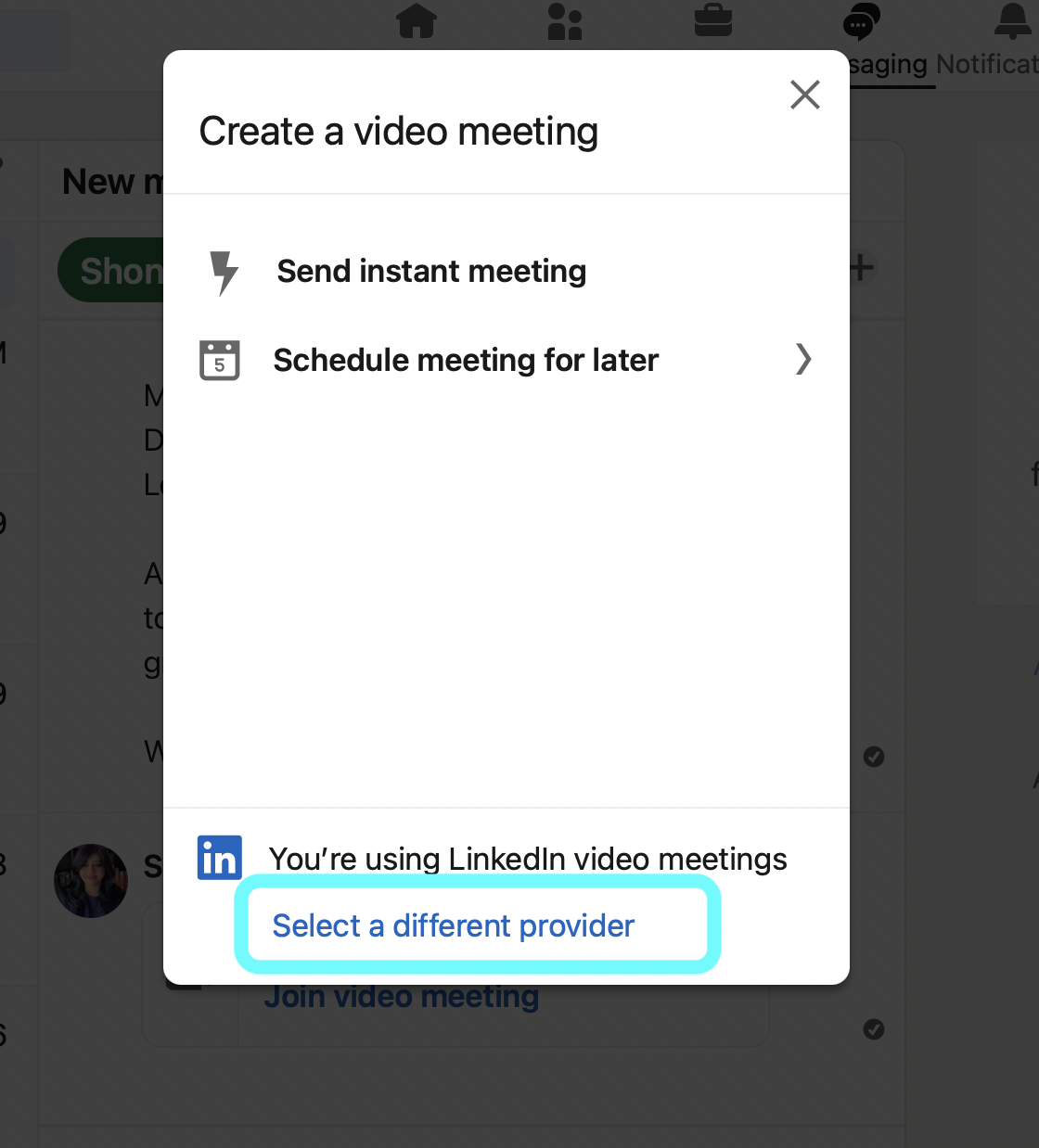 5. Check your Network Updates (or share your own).
You can choose to notify your network about job changes, education changes, work anniversaries, and profile video updates. Enabling notifications about your profile changes may generate a post in your network's feed, an in-app notification, or email notification.
Following are the instructions from LinkedIn to adjust notifications sent to your network about profile changes:
Click the Me icon at the top of your LinkedIn homepage.
Select Settings & Privacy from the dropdown.
Click the Visibility tab on the left.
Under Visibility of your LinkedIn activity, click Change next to Share profile updates with your network.
Switch the toggle to Yes to share your profile edits or No to stop sharing your profile edits.
Your changes will be saved automatically.
You can also adjust your notification preferences while you're making changes to your profile from a computer by using the toggle in the Share with network section.
6. Services Marketplace
This is an awesome feature that might help you in getting services for a wide range of topics. Added only in 2021, the Services Marketplace connects buyers and providers in one single platform – their networks and the broader LinkedIn ecosystem.
Talking about the feature, Matt Faustman, Product at LinkedIn & Entrepreneur writes:
What gets us most excited about Service Marketplace is the unique way that LinkedIn brings buyers and providers together — their networks and the broader LinkedIn ecosystem. A recent survey revealed 82% of those who are hiring or have hired a freelancer or service provider say that getting a referral from someone in their professional network is the best way to find a good candidate, yet only 38% of freelancers say they get most of their business from referrals.
To access the services, go to the LinkedIn page, and click 'Work.' Then you will a whole range of services here – click 'Services Marketplace'.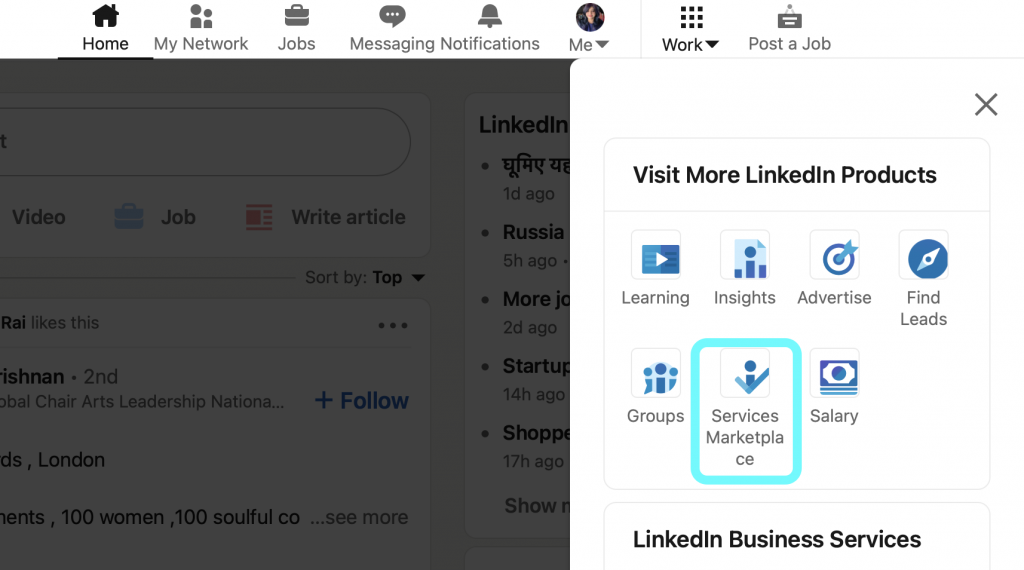 When clicking 'Services Market,' you are directed to the following page: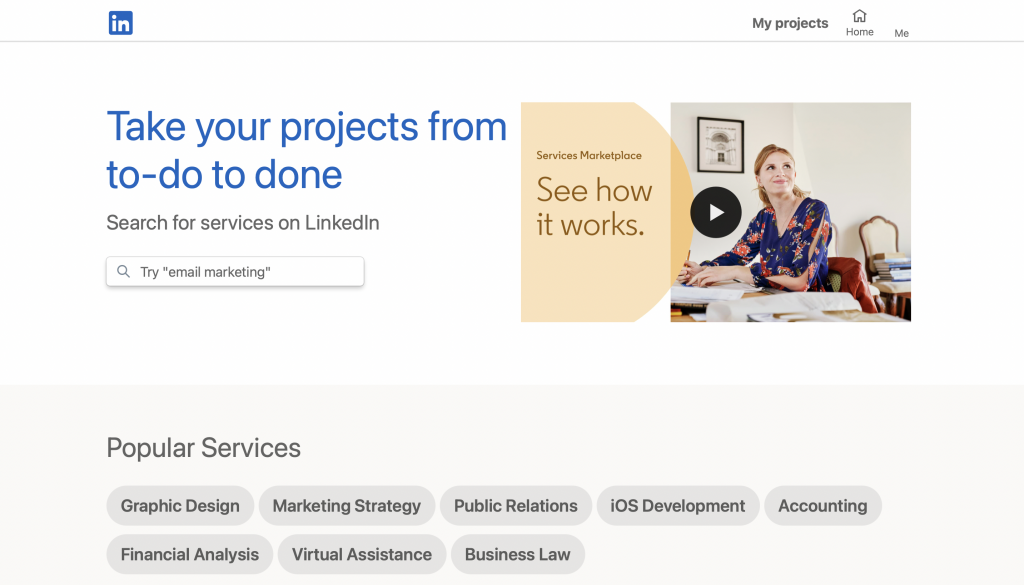 You can refer to this page to understand more about the services.
Neil Patel, one of the most recognized digital marketers, writes:
Given this new dependency on freelance laborers, it makes sense that LinkedIn, the most successful professional social networking site, would set its sights on creating a marketplace that allows freelancers to connect with companies searching for contract talent.
Read Neil's article on How to Use the LinkedIn Marketplace as a Freelancer to make better use of this feature.
7. Export Connections from LinkedIn
It takes years to build a good list of connections on LinkedIn. The good news is that one can export that list of connections at any time.

To export LinkedIn connections, here are the instructions:
Click the Me icon at the top of your LinkedIn homepage.
Select Settings & Privacy from the dropdown.
Click Data privacy on the left rail.
Under the How LinkedIn uses your data section, click Change next to Get a copy of your data.
Select Want something in particular? Select the data files you're most interested in.
Select Connections.
Click Request archive.
Enter your password and click Done.
You'll receive an email to your Primary Email address which will include a link where you can download your list of connections.