Chris Rock was right? Will Smith was wrong? Smith was right because his actions were triggered by Chris. And Chris poked a joke on Jada Pinkett Smith that wasn't for the first time. Because Jada had revealed her medical condition recently, the joke wasn't appropriate? 24 hours have passed by, but netizens continue to pour in their opinions on social media networks.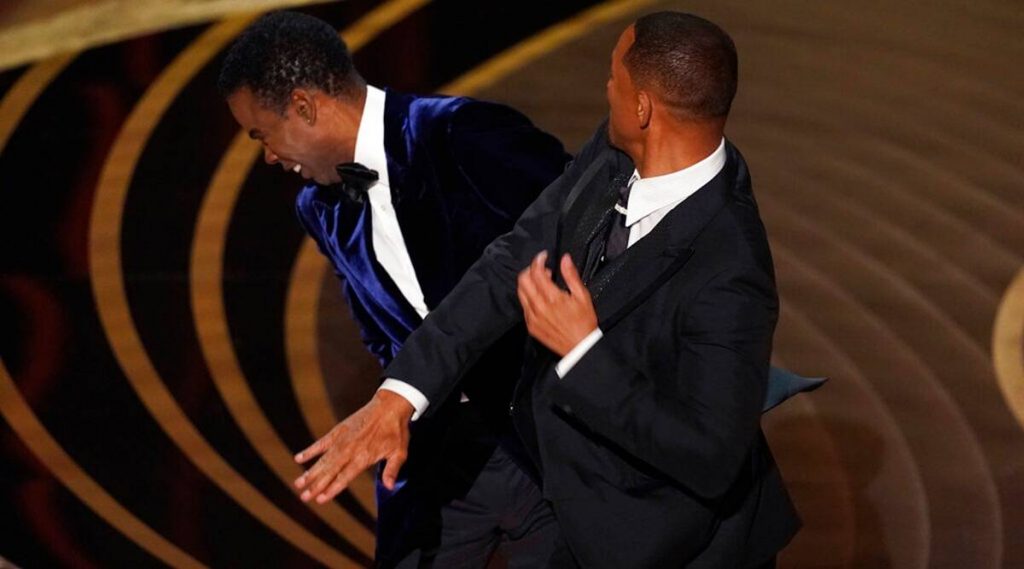 Who was right? Who wasn't? But it was certainly a night and Television show that will be remembered forever. So that was Oscars 2022. A live show that was watched by millions when Will Smith slapped Chris Rock in the face on stage at the Oscars after the comic made a joke about the actor's wife Jada Pinkett Smith.
The sound of the slap was bleeped out by the broadcasters. And the heated words by Will. Yet it was heard by millions and millions around the world. What followed this incident wasn't unexpected.
There were tsunamis of opinions. Everyone has an opinion. Almost everyone. These diverse opinions on social media eventually lead to more conversations, conversations ultimately converting to bitter debates.
That's democratization. The superb power of social media pages. Everyone has the power to speak, regardless of race, color, religion, sex, language, political or other opinions, national or social origin, birth or other status, the basic human right to express one's opinion.
So many hashtags are trending on Twitter, Instagram, TikTok – #OscarsSoWhite, #OscarSoBlack, #WillAndChris, etc. Google trends show the kind of queries the netizens are posting.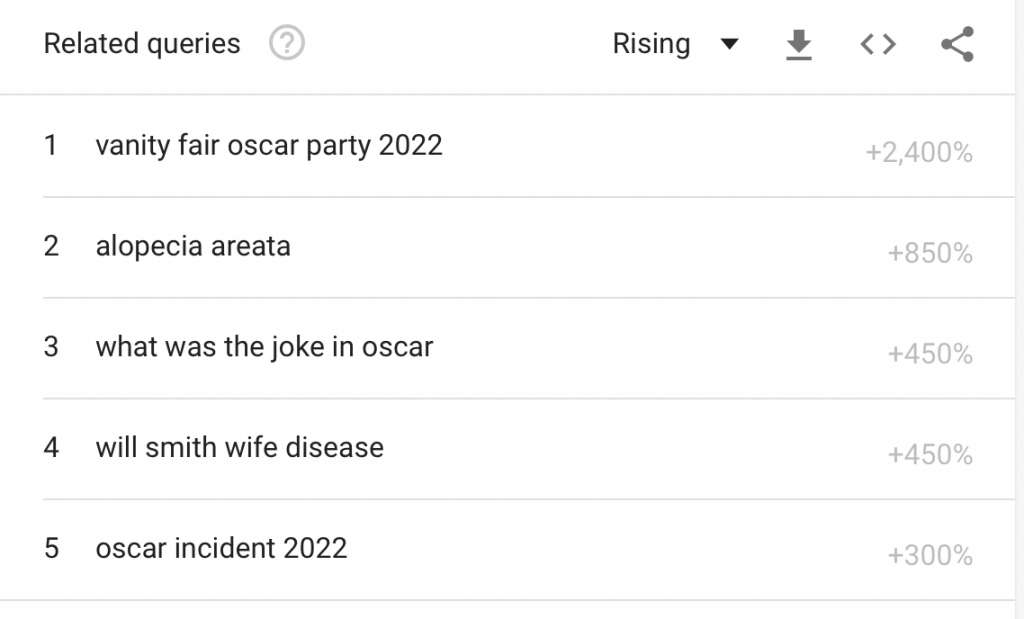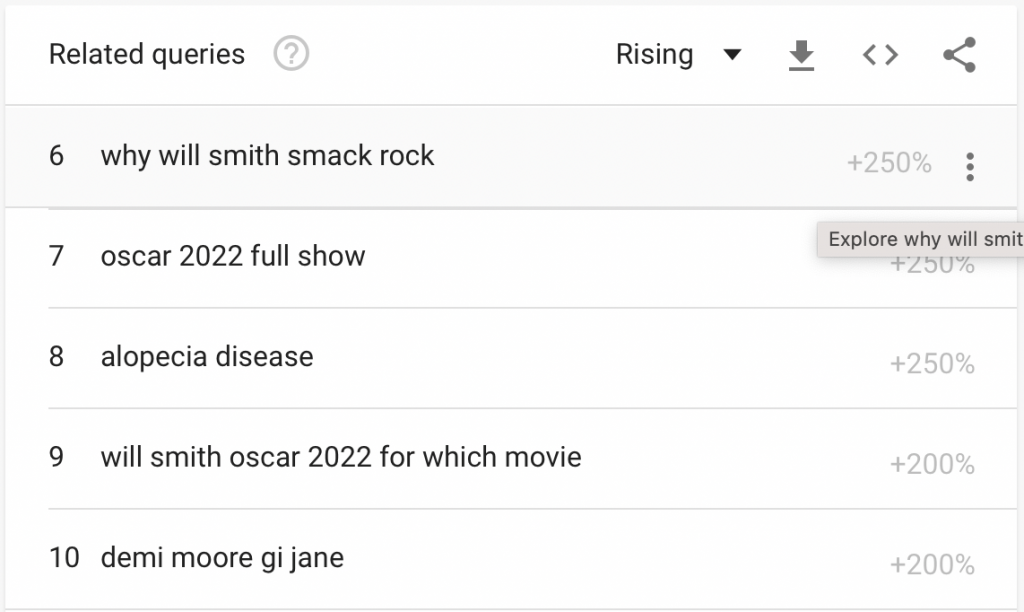 So what exactly happened….
It was a special night that is being awaited by many – the Academy Awards, also known as the Oscars, is a ceremony where the Academy of Motion Picture Arts and Sciences (AMPAS) hands out awards for creative and technical excellence in the film industry.
Oscars 2022 was the 94th edition. The event scheduled for March 27th evening started with the usual glamour, celebrations, laughter, and applause. The Best Documentary Award was to be announced when Chris Rock cracked a joke on Jada Pinkett Smith.
Jada, I love you. G.I. Jane 2, can't wait to see it. Alright? That was a nice one.
The audience continues to laugh and clap when Jada Pinkett Smith's husband Will Smith walked onto the stage and slapped Chris Rock.
Will Smith just f—king smacked the s—t out of me.
After returning to his seat, Will Smith kept shouting: "Keep my wife's name out of your [expletive] mouth."
What was the joke in Oscar?
Many netizens were confused about what outrageous joke Chris cracked during the award show. The Google trend 'What was the joke about Oscar?' showed thousands posting this query.
Chris joked during the show referring to the 90s Demi Moore film in which Jada played a Navy SEAL and wears her hair cropped. Since Jada suffers from alopecia, a medical condition that causes hair loss, the joke was inappropriate and insensitive. That probably annoyed Will. In the video, Jada is also seen rolling her eyes at the joke. She revealed in 2018 that she struggles with the condition and wears her hair shorn almost to the scalp.
What Netizens think of the incident?
Many fans of Chris were outraged that celebrities were consoling the man who committed the assault instead of the one who was assaulted.
Podcaster and author Elizabeth Vargas replied to Scott's tweet and wrote, "Really? He was comforted after assaulting another man on live TV and swearing at him? Because of a tasteless joke?" A social media user replied, "They're comforting the guy who slapped a comedian?"
There were others who supported Will because they believe Chris' joke was insensitive.
The memes and funny videos…
Meanwhile, statements and apologies followed
And the winner of the evening – Oscar?
As the event unfolded, many believed that this slap was scripted to get some traction and attention. However, it wasn't the case. Undoubtedly, this gave much publicity and conversation, as reported by the BBC:
After years of declining viewing figures, the Academy were desperate for more people to watch the 2022 Oscars.
They tried all kinds of ways to boost ratings – big stars, live performances, charismatic hosts, a new category and cutting the craft prizes down to edited highlights.
But in the event, a comedian telling a joke and a Hollywood A-lister's furious over-reaction to it would ultimately be what seized the world's attention.
The Academy wanted eyeballs. It has got them now.