The demand for talents with Blockchain skills is going through the roof! If you want to kickstart your career in Blockchain, here's a step-by-step guide by the industry expert, Mr. Raj A Kapoor.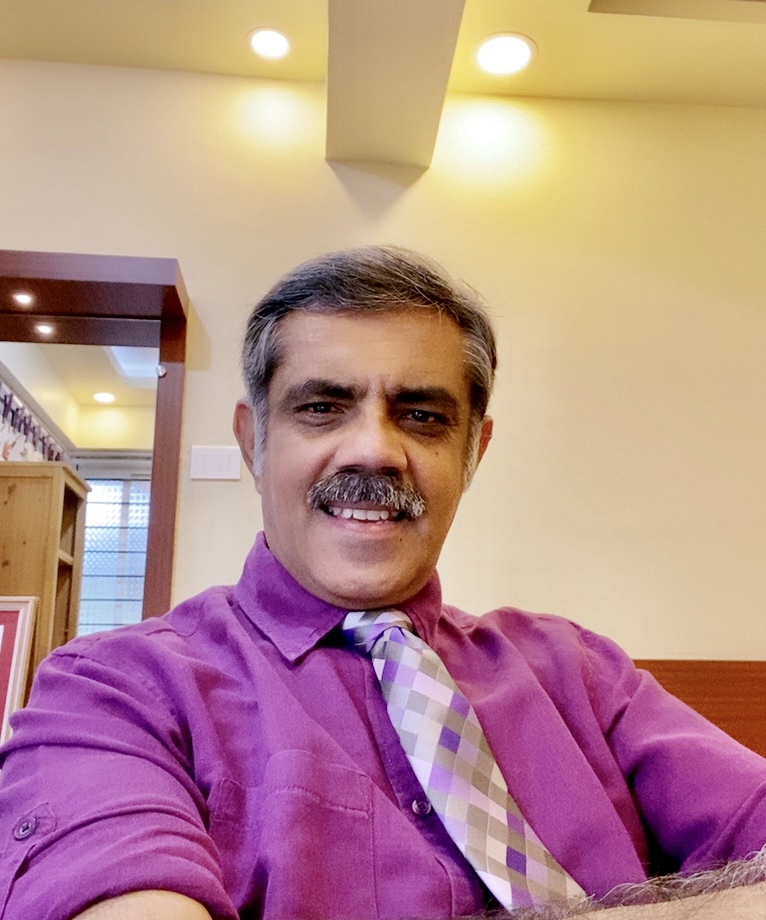 Raj A Kapoor
Founder | India Blockchain Alliance, Top Blockchain Leader, International Keynote Speaker, NFT Native, Fintech Pro, Metaverse Maverick, Start-Up Mentor, and Student Mentor, TEDx Speaker
There is so much hype around Blockchain Technology, and rightly so!
There are plenty of claims regarding Blockchain's actual potential. The distributed ledger database has been regarded as a game-changer, with many individuals staking their reputations and fortunes on it. Claims have been made about its ability to aid in increasing transparency in the health and manufacturing sectors, as well as reducing fraud for enterprise applications, such as financial systems or for that matter, any system involving centralized control. Actualizing Blockchain innovation in the thriving shared economy could diminish the requirement for focal control.
Blockchain proves its capability by bringing simplicity and immutability to the process of accessing information. The potential for smart contracts, as well as the opportunity to make new business models, should inspire business heads to review the fundamental aspects of their business in the context of Blockchain. Features like trust, immutability, privacy, and reliability make Blockchain appropriate for every industry.
Blockchain technology is going to be a relevant subject of conversation for many days to come.
So, How Does Blockchain Technology Work?
In simple words, you can think of Blockchain as a Google spreadsheet that a vast number of worldwide systems share. The spreadsheet is connected to the internet, and every time a transaction takes place, the details are recorded in the spreadsheet.
Anyone with a computer or mobile device can access the spreadsheet after connecting via the internet. Also, anyone accessing the spreadsheet can view or add transactions in the spreadsheet, but cannot edit the information already present in it.
Let's Spotlight a few key features. Blockchain technology maintains a record of entire data exchanges. In the world of cryptocurrency, the transfer of each dataset is called a transaction, while the data where all transactional records are stored is called a shared ledger. Each completed transaction is included as a block in the ledger.
Every transaction is confirmed using a distributed system — a peer-to-peer network of
nodes. It also uses the consensus algorithm model for transactions. The consensus model consists of specific objectives that are used in Blockchain to create equality and fairness in the online world. The following are some of the objectives of Blockchain's consensus model. So what does consensus mean?
– Coming to an agreement
– Collaboration
– Co-operation
– Equal Right
– Participation
– Activity
Once the digital transaction happens and it is added to the distributed ledger, it becomes almost impossible to alter the data at a later time.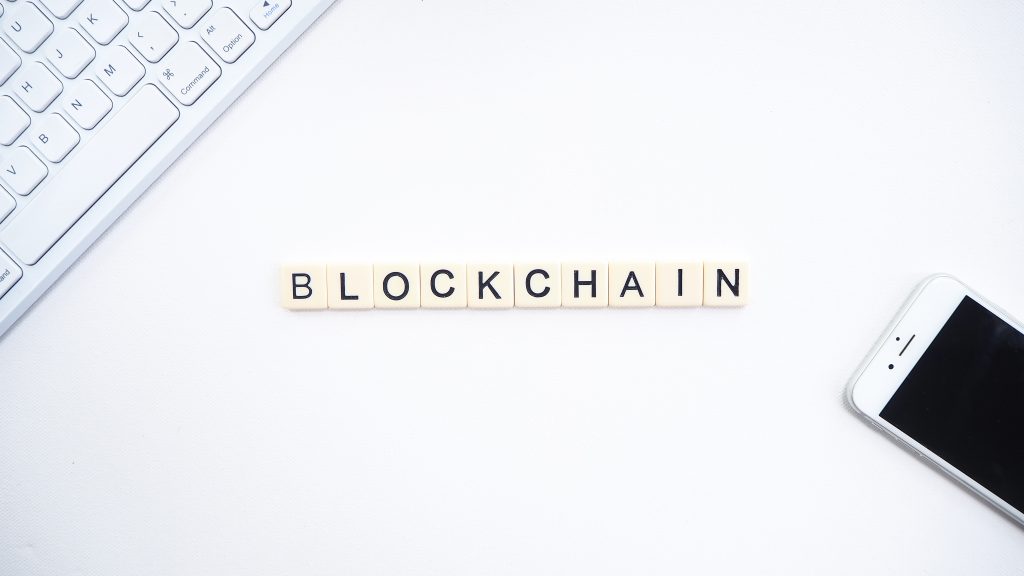 1. What's the Job Market in Blockchain Like?
Can you believe that Blockchain expertise is the fastest-growing skill according to the latest skills index and is now one of the hottest in the United States job market? Did you see this technology evolution coming? Less than a decade ago very few people cared for this technology which has now become a significant career opportunity for professionals.
The demand for people with Blockchain skills is going through the roof! Due to its many fields of application, it is looking to hire those who have the skill set to navigate this new technology. Of course, just like with any other fantastic job opportunity, not everyone is cut out for these opportunities. You must have or acquire the skills that set you apart and make an employer want to entrust you with their investment.
2. Who Is Hiring?
First of all, let's explore who these potential employers are. There are four significant players in the crypto/blockchain job market, these are:
• Industries – these are big companies like banks, accountancy firms, oil & gas, insurance, retailers, logistics, agriculture. Well, almost every sector is now looking at blockchain and thereby great job opportunities.
• Startups – these are independent businesses and products created since the invention of Blockchain. In India, there are over 300 blockchain/crypto startups and they need blockchain talent. And this is just the beginning.
• Tech firms – these are the companies that have the most to lose in case Blockchain tech takes over the world. As they try to shift to a decentralized system, they need all the expertise they can gather. A NASSCOM report says that as of today there are about 50 thousand jobs in this space but by 2030, there would be over 800,000!
• Governments – many governments have been hiring crypto experts to advise them. Several governments are warming up to Blockchain due to its many advantages; Blockchain professionals are in high demand as Governments roll out blockchain base E-Governance in land records, supply chain track, trace, E-voting, and more.
3. Career Opportunities In Blockchain
You are probably wondering what these jobs and careers are and if they are available, let me quickly walk you through them. There are several, but here are some of those positions in major demand as of now.
• Blockchain Developer: Blockchain developers with the expertise to help companies explore Blockchain platforms are in high demand. Blockchain development might be the most marketable career path today because people are eager to realize all the benefits of Blockchain. These individuals require absolute attention to detail as theirs is a high-ranking position. Blockchain developers are programmers who create applications for blockchain. They typically have a lot of experience working with C++, Python, and Javascript before becoming Blockchain developers.
• Blockchain Solution Architect: The Blockchain Solution Architect has the responsibility of designing, assigning, and connecting Blockchain solution components with the team experts such as developers, network administrators, UX designers, and IT Operations whose to develop to complete the Blockchain solutions.
• Blockchain Quality Engineer: In any development environment, we have a quality assurance engineer who tests and ensures that all areas of the project are of the required quality. In the Blockchain world, a Blockchain engineer plays a similar role by guaranteeing that all operations are of excellence in the Blockchain development environment. In other words, they conduct the testing and automation of frameworks for Blockchain. These individuals need to have a third eye as far as payment to detail is concerned because a small mistake on their part affects everyone using their technology. Excellent communication skills would also go a long way in maintaining good work relationships
• Blockchain Project Manager: Project Managers are entrusted with the responsibility of connecting Blockchain projects to experts whose duty is to develop Blockchain solutions. Blockchain project managers need to be equipped with the skills of traditional (cloud) project managers. They also need to master the technical aspects to understand the technology thoroughly. Another important ability is excellent communication skills; this is essential when addressing non-technical workers, when providing useful updates or when trying to get resources from higher authorities.
• Blockchain Ux Designer: With the incorporation of Blockchain into so many industries, its design as well as user interface, is becoming critical. The role of a Blockchain designer is shaping a user interface that creates trust and is alluring to a regular user. These individuals need to be able to pay attention to detail, have an artistic touch, but most importantly they need to be hardworking as their line of work requires them to spend countless hours behind their computers.
• Blockchain Legal Consultant: As organizations try to comprehend the adoption of Blockchain into their systems legal issues always arise. As companies launch this new technology, they are also looking for legal expertise on what considerations to make while investing.

They are curious about the implications of their actions, about how to handle their finances, and lastly how to manage their identity. Of course, for such an individual, proper communication skills are mandatory. You also need to have a good grasp of your international law as Blockchain is tech without borders for the same reason it is advisable that such people master as many universal languages as they can.
Besides the specific roles of professionals working with Blockchain technologies, it is also important that everyone in the organization has a fundamental organization of the Blockchain. Only when everyone has an understanding of the benefits, key capabilities, use cases, and critical success factors, organizations can fully exploit the Blockchain.

4. Emerging popular roles in Blockchain
• Blockchain Marketing Specialists
• Blockchain Product Managers
• Crypto journalists
• Crypto analysts
• Initial Coin Offering (ICO) Advisors
• Crypto brokers

5. Where are These Jobs Available?
Did you know that there is a Blockchain job site? If you didn't, check out Crypto Jobs List as it advertises vacancies in management, marketing, community, design, and many other roles.
Now, if you want to be successful in a crypto career, do the following:
• Get certified, there are some cool sites like Carrervira that has some really interesting programs or you may start with Unit which has a good foundation program or simply start with Linkedin Learning
• Keep up to date with industry trends. Read more, Subscribe to the latest newsletters, join some blockchain forums
• Be flexible; these careers come in many forms
• Be passionate about crypto and blockchain
As Blockchain technology continues to evolve, so will its professional opportunities.
The Blockchain is here with us to stay which means that Blockchain Expertise is to be in high demand for years and years to come. So whether you are a techie or not, a career in Blockchain is a new and exciting opportunity worth exploring. So, what are you waiting for? If Blockchain and its applications intrigue you and you want to make your career in blockchain technology, then this is the right time to learn the necessary skills.

And the time is NOW!
About the Author
Raj is an Advisory Board Member at several blockchain companies and the Founder and Chairman of the India Blockchain Alliance, the largest Indian emerging technology tech think tank. He is an accomplished Tech innovation professional, Drupal Web Application Developer, Blockchain & Cryptocurrency Educator, Certified Bitcoin Professional (CBP), Blockchain Solution Architect, Community organizer and friend of disruptive ideas, protem Chairman for Organization of Blockchain Technology Users (OBTU). He is also the Asia Lead, Technology & Innovation at Blockspace Technologies ltd. and Advisor of Techbuild Innovation Partners.
Raj has helped organize India's biggest Blockchain and Cryptocurrency events across major cities. Raj has also spoken at several international seminars and conferences in Boston, LA, Amsterdam, Copenhagen, Singapore, Durban, Nicosia, and Vienna.
Raj was also selected this year as a top cryptocurrency and blockchain influencer by Asian Market Cap. Raj is also mentoring 20+ blockchain startups across the globe.