Web3 refers to the third generation of the World Wide Web, which is focused on the development of decentralized, distributed technologies and protocols that enable new ways of organizing and interacting on the internet.
In the past few years, there has been significant progress and adoption of Web3 technologies, including blockchain, decentralized finance (DeFi), non-fungible tokens (NFTs), and decentralized applications (DApps). These technologies have the potential to change the way we think about and use the internet, by enabling new types of decentralized networks, applications, and services that are not controlled by any single entity.
Some key developments in the Web3 space in recent years include:
The growth of decentralized finance (DeFi), which uses blockchain technology to enable new financial applications and services that are transparent, open, and accessible to anyone with an internet connection.
The rise of non-fungible tokens (NFTs), which are unique digital assets that can represent ownership of a wide range of real and virtual assets, including art, collectibles, and virtual real estate.
The increasing use of decentralized applications (DApps), which are built on top of decentralized platforms and protocols, offer new types of services and experiences that are not possible on traditional web platforms.
The development of new decentralized protocols and infrastructure, including decentralized storage, messaging, and identity solutions, which are helping to enable the growth of decentralized networks and applications.
Overall, the Web3 ecosystem is an exciting and rapidly evolving space, and it will be interesting to see how these technologies continue to evolve and mature in the coming years.
\As the use of web3 technologies has become more widespread, web3 reports have become more common and are often used as a resource for understanding and staying up-to-date on the latest trends in this rapidly evolving field. Here are 10 reports published in 2022 that you may refer:
Published by Chainalysis
Free Download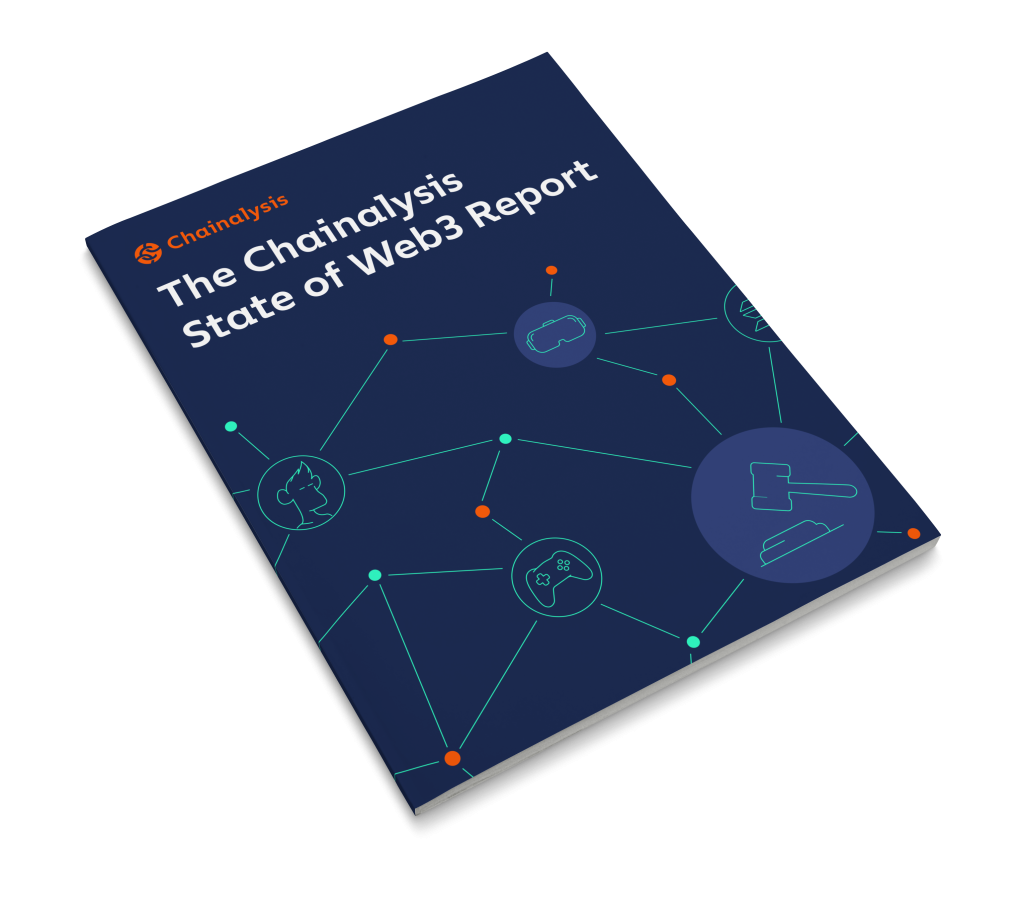 The report suggests that web3 technologies, including layer 1 blockchains, digital identity, decentralized finance (DeFi), decentralized autonomous organizations (DAOs), non-fungible tokens (NFTs), the metaverse, and gaming, are paving the way for all companies to become crypto companies. It argues that as more people enter the world of cryptocurrency, they will need a convenient way to use their funds for everyday financial activities without the need to convert back to fiat currency.
Web3 won't just streamline existing financial activity though. It'll also unlock new use cases in finance that currently aren't possible due to the illiquidity of traditional assets. Imagine a world where you could sell fractional ownership of physical assets like real estate or vehicles. Sellers would be able to access capital they can't today, while buyers could invest in those assets more affordably via partial ownership. Web3 can make that happen
The report also suggests that web3 technologies could bring decentralization to the business world by enabling community ownership of companies, rather than the traditional top-down corporate control model. It mentions that DAOs, which are decentralized organizations that allow anyone who buys in to help guide the direction of a company or project through an asynchronous voting process, are already controlling some of the biggest protocols in DeFi, such as Uniswap and AAVE. It is expected that DAOs will make an impact in other industries as web3 technologies become more widely adopted.
Published by NASSCOM
Free Download
The report discusses the concept of web3, which is the next evolution of the World Wide Web that is based on the idea of ownership and empowering users with more control over their data. Web3 technologies, such as blockchain, are expected to bring new possibilities for websites and applications that are based on the utility offered by these technologies. However, the report notes that currently, web3 is mostly associated with cryptocurrencies and crypto-trading, and that the speculative nature of these assets and regulatory challenges have led to the dilution of the potential utility of the underlying blockchain technology.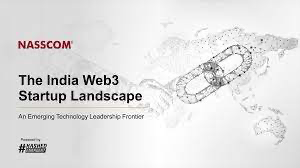 The report also focuses on the Indian web3 startup landscape, analyzing the various stakeholders and challenges faced by founders and start-ups in this space. It provides recommendations for strengthening the ecosystem and catalyzing the growth of web3 technologies in India across various sectors.
Published by Crypto.com
Free Download
This report looks back at the top 10 events and developments in the cryptocurrency industry in 2022, including the successful transition of Ethereum to proof-of-stake and the milestone of 400 million crypto retail adoption. It also discusses the challenges faced by the industry, including a drop in market volumes and high-profile bankruptcies, and highlights the continued innovation and development in the space.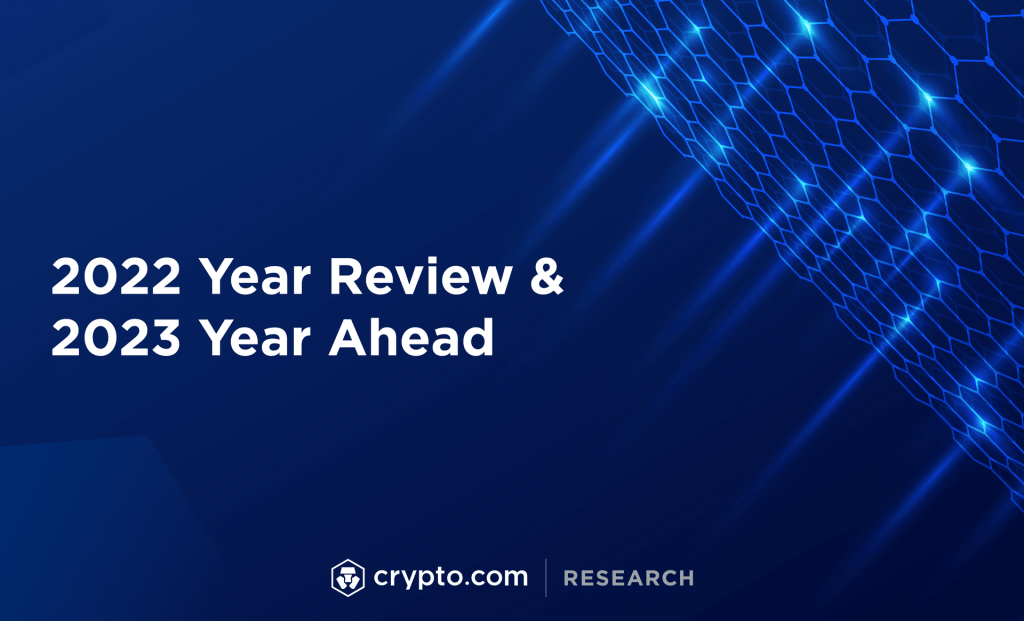 Looking ahead to 2023, the report is optimistic about the continued growth of crypto adoption, both retail and institutional, and expects to see new infrastructure developments that will make blockchains more scalable, such as modular blockchains and the advancement of parallel processing. It also predicts the emergence of more utility-based use cases in decentralized finance (DeFi) and the release of higher-quality blockchain games, including AAA titles. The report is bullish on the potential of web3 technologies, including digital identity and social networks, and emphasizes the importance of security in the industry. Finally, the report expresses gratitude to its community for reading its publications and sharing valuable feedback.
Published by Chainalysis
Free Download
The 2022 Crypto Crime Report is a publication that provides original data, research, and case studies on the intersection of cryptocurrency and crime. It covers a range of topics, including the continued growth of ransomware, the increasing role of decentralized finance (DeFi) in cryptocurrency-based crime and money laundering, the use of cryptocurrency by rogue nations for sanctions evasion, and the improving ability of law enforcement to seize cryptocurrency from criminals. The report aims to help readers understand the latest trends in cryptocurrency-based crime and take steps to protect themselves and their assets.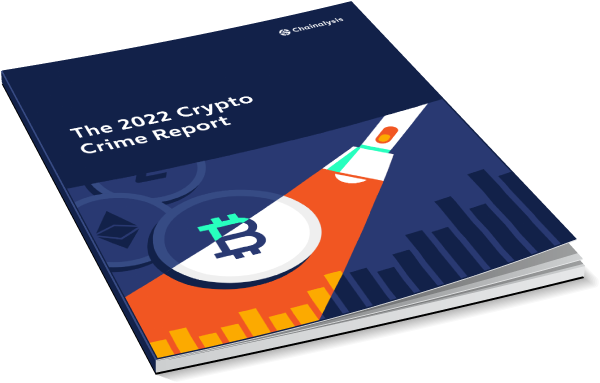 Published by CoinTelegraph
Free Download
The report details the true nature of Web3 by providing key insights that are invaluable for investors to understand in order to distinguish between facts and fundamental misconceptions.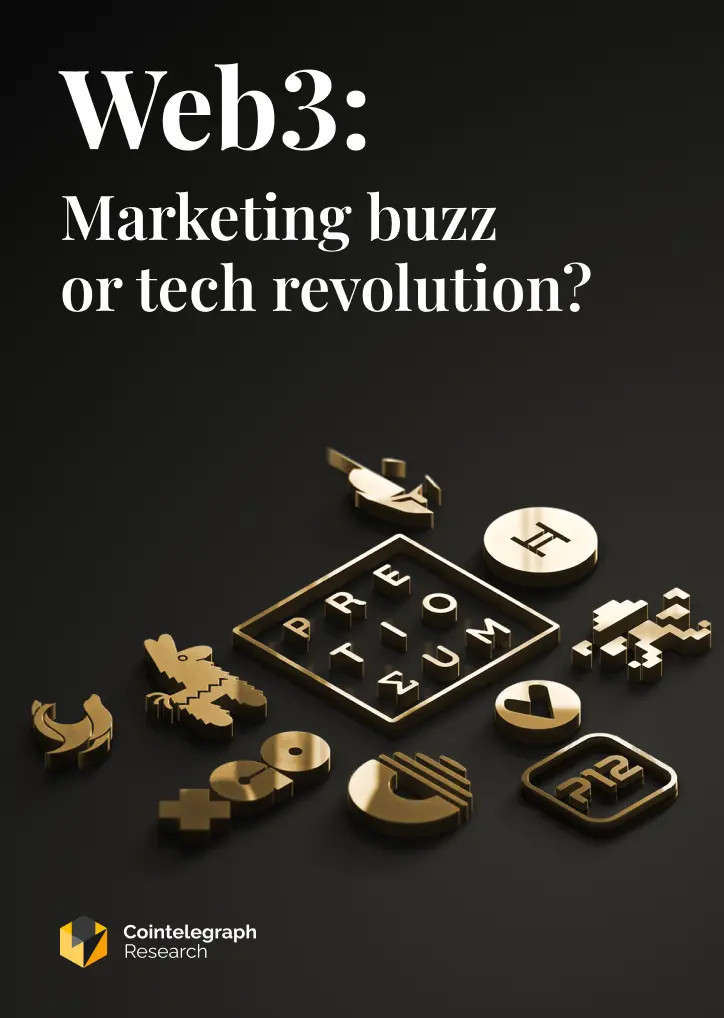 The current blockchain web is still limited by centralization, first and foremost in its reliance on node provision services. We provide an overview of how node provision services, wallets and DApps work and to what degree they are centralized.
Any implementation of a decentralized web will likely rely on a technology called distributed hash table (DHT) to facilitate a decentralized storage layer. This technology allows the storage and retrieval of files from public networks with no dedicated, trusted servers, only peers.
Published by Marqual IT Solutions Pvt. Ltd (KBV Research)
Cost: €1458
The market research report covers the analysis of key stakeholders of the market. Key companies profiled in the report include Web3 Foundation (Polkadot), Polygon technology, Protocol Labs (Filecoin), Alchemy Insights, Inc., Helium, Inc., Ocean Protocol Foundation Ltd., Kusama Network, Kadena LLC, and Terraform Labs Pte. Ltd.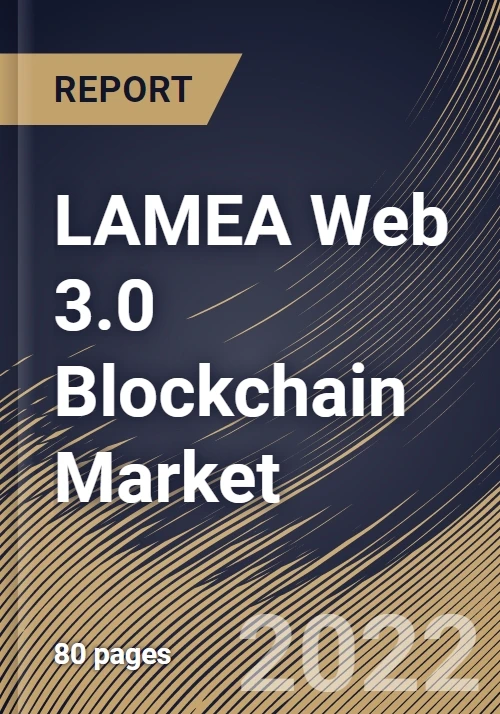 It highlights the Latin America, Middle East and Africa Web 3.0 Blockchain Market should witness market growth of 42.1% CAGR during the forecast period (2022-2028). The Brazil market dominated the LAMEA Web 3.0 Blockchain Market by Country in 2021, and would continue to be a dominant market till 2028; thereby, achieving a market value of $206.3 million by 2028. The Argentina market is showcasing a CAGR of 42.9% during (2022-2028). Additionally, The UAE market would register a CAGR of 41.7% during (2022-2028).
Published by Chainalysis
Free Download
The Chainalysis report on cryptocurrency adoption and usage around the world provides original research and data on the distribution and use of cryptocurrencies in different regions. It covers topics such as the regions where cryptocurrency adoption is increasing fastest, the most prevalent use cases by region and the services supporting them, and the differences in usage between emerging and developed markets. The report aims to provide insight into the how and why behind cryptocurrency usage around the world, and to help readers understand the unique opportunities that cryptocurrencies are unlocking in different regions.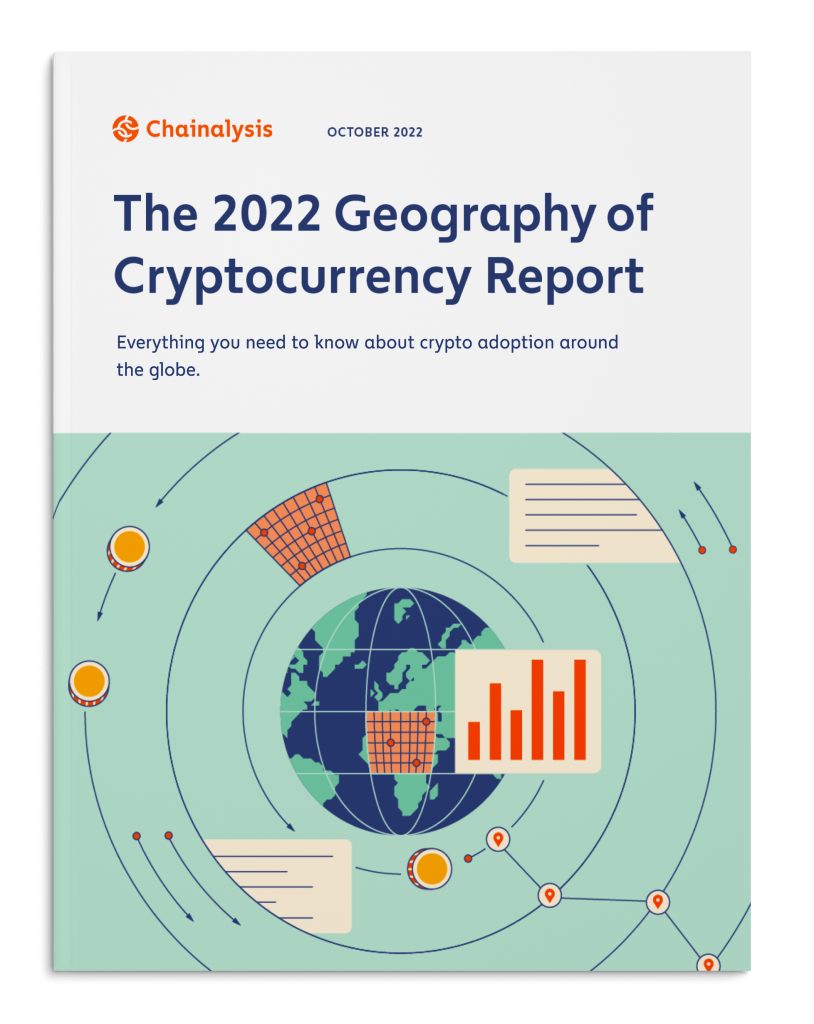 Published by Aricent
Free Download

The Report take a look back and summarize some of the key themes and metrics that mark the progress of these spaces. As the year witnessed huge growth for cryptocurrency markets and increased attention on the web3 gaming space in particular, it largely covers how these sectors coped with the market downturn, and how things are shaping up for next year.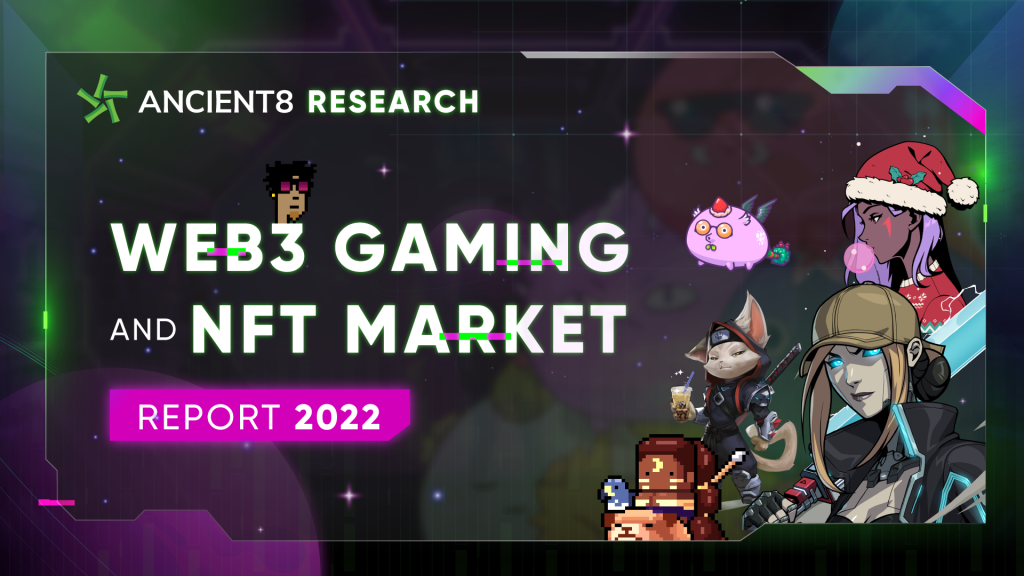 Talking about investment in 2022, the report mentions:
This year, venture capital firms continued to invest heavily in Web3, particularly in the gaming and Metaverse categories. However, the total funds invested in these categories decreased from $5.5 billion in 2021 to $3.7 billion in 2022 (Footprint Analytics).
As of the date of this report, Animoca Brands leads the space with investments in 61 projects in the web3 gaming and Metaverse categories. They are followed by Infinity Ventures Crypto at 30 projects and Shima Capital at 29 (CoinMarketCap). The number of GameFi projects is still growing, albeit at a slower rate than previous years. Furthermore, Yat Siu, co-founder of Animoca Brands has also announced plans to start a $2 billion metaverse fund called Animoca Capital. The firm plans to make its first investment next year (Coindesk).

Most notably in September, independent game studio Theorycraft received the month's largest investment with a $50 million B round. With a founding team of names from Blizzard, Riot Games, and Ubisoft, the trend of established gaming companies and developers entering the Web3 space is undeniable (Cryptoslate). In October, Horizon Blockchain Games, developer of the game Skyweaver also announced a raise of $40 million in a Series A funding round that involved Ubisoft and Take-Two Interactive (DappRadar). More recently, Fenix Games, a Web3 game publisher also raised $150 million to acquire, invest, and distribute blockchain games (DappRadar).
Published by Web3 Academy
Free Download
The report discusses the use and potential of web3 technologies, including blockchain, non-fungible tokens (NFTs), tokens, and the metaverse, in the context of marketing and business. It suggests that these technologies could potentially revolutionize these areas by enabling new forms of digital ownership and exchange, creating new monetization opportunities, and providing new ways for businesses to interact with customers and partners. The report also mentions the Web3 Academy discord, which is a platform for learning, networking, and discussing web3-related topics.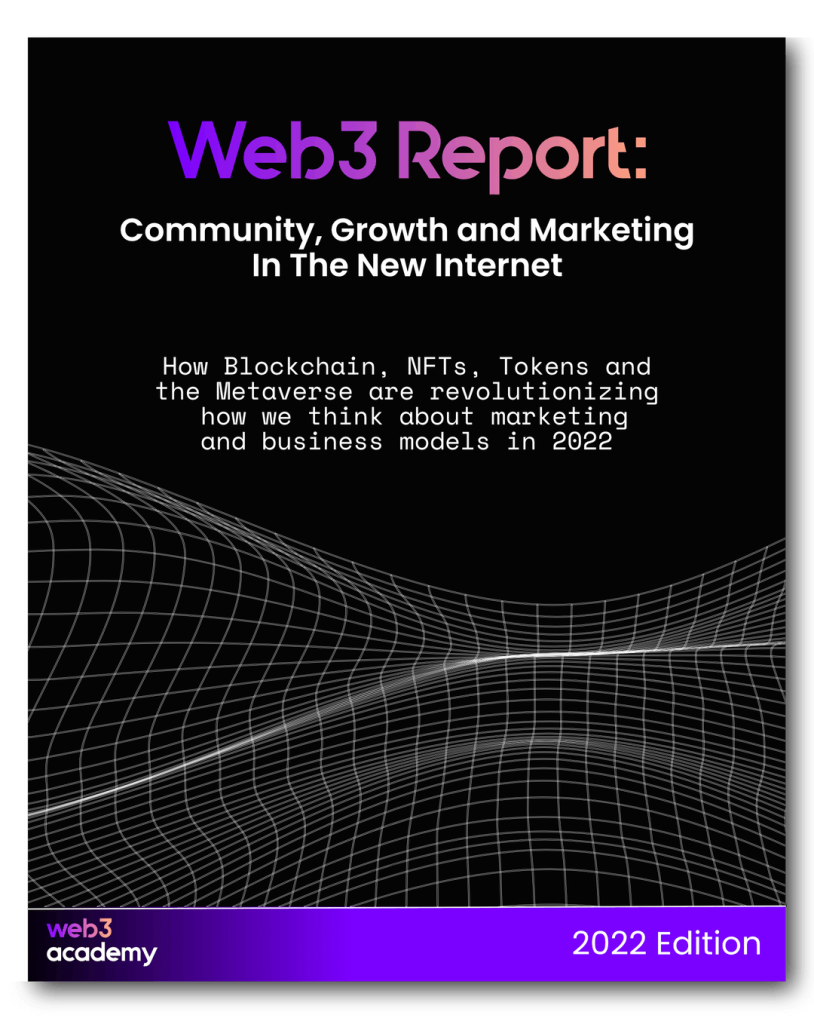 Published by UNDP
Free Download
Web3 technologies, such as blockchain, decentralized finance, cryptocurrency, and non-fungible tokens (NFTs), are often used in conjunction with each other and are generally associated with the concept of decentralization and openness. These technologies have the potential to change various systems, including financial, economic, governance, and innovation systems, by enabling decentralized solutions and greater transparency.
For organizations and individuals working towards achieving the Sustainable Development Goals (SDGs), web3 technologies could potentially provide new solutions and change the nature of their work. For example, blockchain technology could be used to improve supply chain management and traceability, which could contribute to the goal of eliminating poverty. Decentralized finance could help increase access to financial services, which could support the goal of reducing inequality. And NFTs could be used to represent ownership of digital assets and enable more secure and transparent transactions, which could support the goal of good governance.