The following is a guest post. Varunika Dhar, a contributor to our content platform, has listed the top five online platforms to prepare for government jobs in 2022. Kindly note the following list is indicative only and non-exhaustive.
In India, the Government (Central, States, and PSUs) is undoubtedly considered one of the most significant employment supplying sectors. Each year, millions of applicants enroll from across the country. The eligibility for appearing in these exams differs as per the exam. The foremost blessing of cracking the diverse variety of competitive government exams is getting appointed inside the Government, Insurance, or Banking sectors. The benefits one gets are job security, financial security, Status quo, work-life balance, and contentment.

Here is the list of various online platforms and mobile applications with multiple resources- study material, online live classes, doubt sessions, mocks, etc. Any aspirant can use it according to their time in a day to prepare for the government exam.
It is one of the most effective educational technology applications. Adda24/7 is run by IIT IIM alumni. The focus of this platform is on the preparation for government jobs. There are diverse sections available in the Adda247 app, such as Study Materials, Current Affairs, Quizzes, Magazines, Study Articles, and Learning Videos.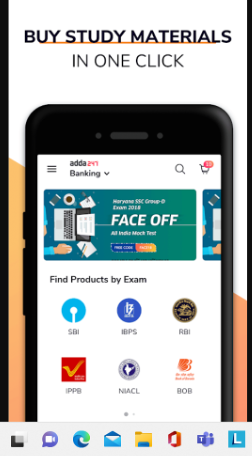 Features:
The documents available on this app are bilingual i.e. available in HINDI and ENGLISH.
Once the app is downloaded, you can access all the content available on the app without any internet connection.
GK and Current Affairs are updated daily for effective preparation of Bank PO, SBI PO, IBPS PO, SSC MTS etc.
A detailed explanation of all questions is available, and you can learn from the errors by reviewing the solution provided on the app.
App covers all the subjects required in the various exams and keeps them in one place for the convenience of the students. It covers all subjects such as English, Reasoning, Mathematics, Banking, GK, Current Affairs, etc. for various exams like Bank PO, SBI Clerk, SSC MTS, SSC CHSL etc.
Adda247 app is easy to use and highly optimized for students. You can mark questions for review, track your score, and improve your performance.
Testbook is an online and app-based education technology platform founded in 2013. This platform is available for aspirants who want to prepare for various government exams such as SSC CGL, SSC CHSL, SBI PO, IBPS PO, etc. Users can look at new concepts and try several mock assessments to test their level of preparation with the help of other fellow aspirants. They provide customers with applicable analytics on their overall performance within the mock checks to pinpoint their susceptible preparation regions.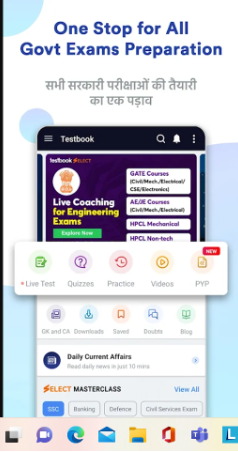 Features:
Online lectures
Doubt Sessions
Test Series
Question Bank
E-learning Materials
Year pass at affordable prices
An app-based platform based in Delhi that offers live classes to India's students and government jobs aspirants. This online educational platform has its deep roots within the heartland of India. The strength of this App is that it offers adaptive learning. Hence the resources and classes are synchronized as per the needs of the aspiring candidates from the small towns. Careerwill was founded by Rakesh Yadav, a maths wizard, and Pawan Kumar, a Btech graduate. The primary purpose was to support students and offer study possibilities to the aspirants living in far-flung regions of the country.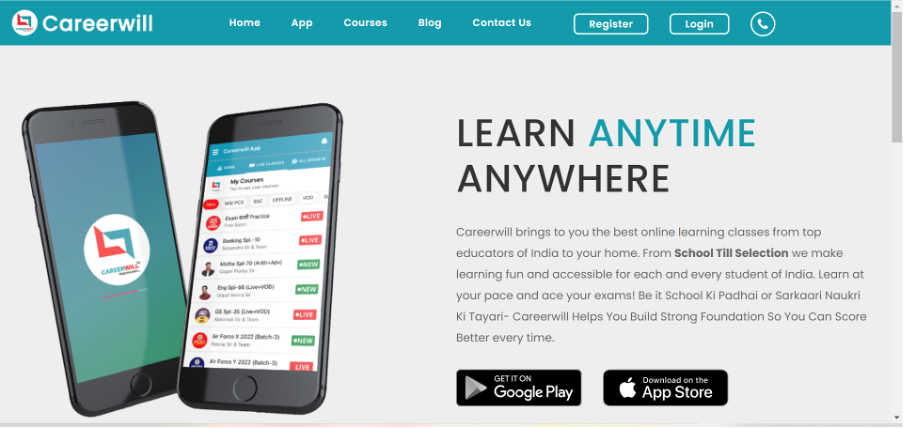 Features:
Live interactive training
Handwritten PDFs
VOD and Downloaded training choice available
Solve Doubts instantly
Best educators of India
Online training at value efficient price.
'BYJU's' is an online educational platform primarily based in Bangalore. Byju Raveendran founded the company in 2011 and launched the App in 2015. The App has become a one-stop solution for all competitive exams in India. The primary motive of the platform was initially to provide online tutoring to school children and provide coaching through online mode to those who are preparing for competitive exams like JEE, NEET, CAT, GRE, etc. Additionally, now it is also providing online coaching and mock exams for government exams such as UPSC, Banking exams, SSC exams, Railways, and so on.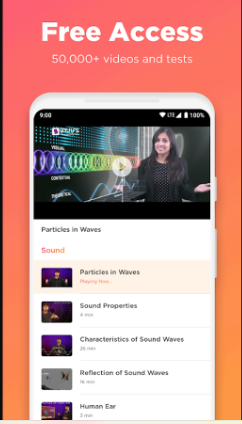 Features:
Video lessons
Detailed syllabus of every exam
In-Depth analysis
Unlimited practices in the form of mocks
Question Bank
SafaltaApp is a mobile application with the slogan "Karke Dikhayenge." It provides online live classes with certified teachers, long-lasting recorded videos, unique doubt clearing sessions, mock tests, and professional counseling. This mobile app is helpful for all the government exams aspirants, making them ready for Banking, SSC, Railways, Defence, State PSCs, and many other government authorities employment tests. The app is the one-stop solution for all the statistics a person wants concerning any government employment exam.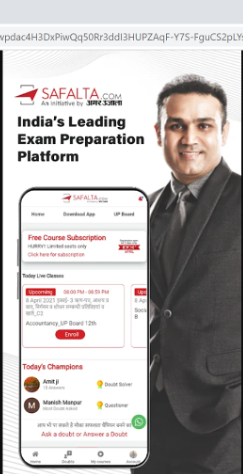 Features:
Live classes with licensed teachers
Recorded videos
Detailed study material
Courses on all kind of government exams
Doubt clearing sessions
Mock tests
Whatsapp support
There are several other websites and mobile applications available. But bookmark only some websites, don't overburden yourself with various websites. This would possibly confuse you whereinto studying.

Along with it, can you recommend any other app or online platform that might be helpful for government exam preparation?