Former President of the United States, Donald Trump has once again hogged the attention everywhere. He launched his social media platform Truth Social yesterday. Following the launch, there are different and contradictory reports. Some media reports suggest that it has become the most downloaded app on the Apple App Store. Whereas Tech Crunch reports users couldn't get into the app.
In 2021, Donald Trump was banned from all the major social media accounts for inciting violence against Capitol Hill. In October 2021, he had announced that he would launch a social media platform of his own.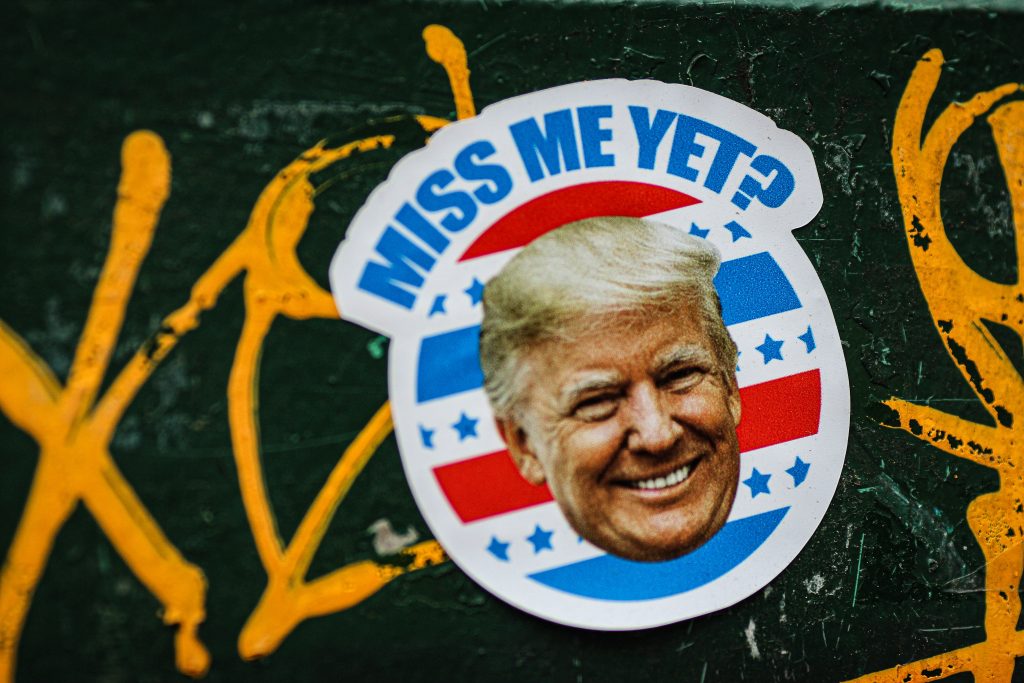 The website of the platform asks the visitors to Follow the Truth, but there is no clue as to how to follow the truth.
The only paragraph that is available on the site says:
Truth Social is America's "Big Tent" social media platform that encourages an open, free, and honest global conversation without discriminating against political ideology.

At the moment, Truth Social is available for U.S. users only, but rest assured, we are working hard to make it available in your country. When Truth Social becomes available for you, we'll make an announcement. Stay tuned!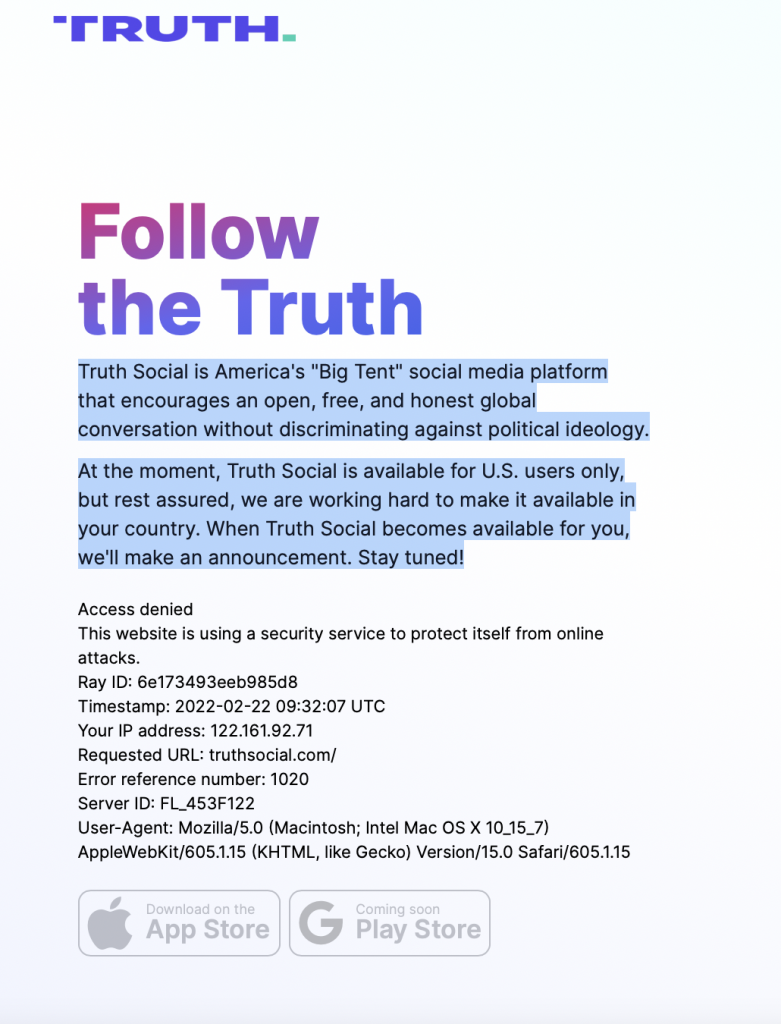 Techcrunch in its article shares its experience of trying to log into the App:

Donald Trump's media group released its TRUTH Social iOS app today in the U.S., but a scan of the app's API using publicly available tools revealed that it already closed itself to registrations (also, the scan showed that its "proprietary account registration microservice" is named "Pepe," which is also the name of a meme with racist connotations).

Though TRUTH Social sits at the #1 spot for free downloads in Apple's App Store, most users can't get into the app. When you download TRUTH Social, you're prompted to enter your email and date of birth (users must be 18+) before waiting for a verification email. But at every step of the process, TechCrunch received error messages. Once we received a verification email, the link yielded more error messages, making it impossible to create an account. Some users have reported being placed on waitlists with over 100,000 users, while others never received verification emails or couldn't move past the verification step. TechCrunch reached out to the Trump Media & Technology Group (TMTG) for comment on these sign-up difficulties.
In the meantime, the memes are entertaining the netizens