The dust seems to somewhat settle down. The crypto market shows some energy and positivity, engagement and stability after the crypto market crash over the last several weeks. The spotlight has been of course on Terra USD – Luna. The rise and crash of these stablecoins have put a huge doubt. There was an urgent need to restore faith and trust in the ecosystem. With all these in the background, Luna is all set for revival with the birth of Lune V2.
On Terra's website, Do Kwon, CEO of Singapore-based Terraform Labs, announced that with overwhelming support, the Terra ecosystem has voted to pass Proposal 1623, calling for the genesis of a new blockchain and the preservation of our community.
Luna V2: What to expect
Create a new Terra chain without the algorithmic stablecoin. The old chain to be called Terra Classic (token Luna Classic – LUNC), and the new chain to be called Terra (token Luna – LUNA)
Luna to be airdropped across Luna Classic stakers, Luna Classic holders, residual UST holders, and essential app developers of Terra Classic.
TFL's wallet (terra1dp0taj85ruc299rkdvzp4z5pfg6z6swaed74e6) will be removed in the whitelist for the airdrop, making Terra a fully community owned chain
Allocate a large portion of the token distribution in 1) providing emergency runway for existing Terra dapp developers 2) align interest of devs with the long term success of the ecosystem
Network security to be incentivized with token inflation. Target staking rewards of 7% p.a.
A tweet from the official account Terra  Powered by LUNA gives some details about the new plan:
Recently, a few community members (including some from TFL) have referred to the proposed new blockchain in Prop 1623 as a "fork" as opposed to a genesis chain.-
What is a fork? A (hard) fork refers to a change in a blockchain protocol that results in two blockchains – one that follows the previous protocol & one that follows the new version. The new chain shares all of its previous history with the original.
The important distinction here is that a forked blockchain "shares all of its history with the original (chain)", which Terra 2.0 will not.
Terra 2.0 = the genesis of a new blockchain
If Prop 1623 passes, a brand new blockchain (Terra) shall be created starting from genesis block 0 that will not share history with Terra Classic.
DApps or assets from the old chain (Terra Classic) will not pre-exist on Terra (as they would in a fork), & will therefore need to migrate.
Most of the popular dApps built on Terra Classic have already committed to migrating, including
@prism_protocol,
@staderlabs,
@randomearth_io,
@oneplanet_NFT, & many more
.
Support assured from the crypto platforms
Cryptocurrency management platform Bitrue is supporting this. Binance (a global leading crypto exchange) and Huobi, another major exchange (based out of Seychelles) have come forward to support this revival plan.
A revival plan post the severe market crash
While the volatility of the crypto market is not unknown, this time it was no ordinary crash. It was much serious and had very bad repercussions on many. Experts believe it was a full meltdown for the crypto market. And the outcome – it wiped off about $400 billion worth of investor wealth globally in a few weeks. Such volatility isn't new, investors and experts have witnessed such disturbances before. What was worrisome this time is the collapse of stablecoins.
Stablecoins are supposed to be stable. The last few weeks have proved otherwise. These coins address the extreme volatility of cryptocurrencies. The crash of the top stablecoins including Luna has sparked the much-debated stability part of the coin. As a reminder, stablecoins, as the name implies, are crypto assets that have a fixed value and are usually pegged to an asset that has a stable price, such as leading fiat currency like the U.S. dollar or exchange-traded commodities such as precious metals, etc. 
Another stablecoin, Tether (USDT) was the largest one with a market cap of around $80 billion. In 2020, the market cap was just $4.1 billion. Tether tokens are assets that move across the blockchain just as quickly as other digital currencies. All Tether tokens are pegged at 1-to-1 with a matching fiat currency (e.g., 1 USD₮ = 1 USD). They are backed 100% by Tether's reserves. However, like Terra, Tether saw a similar crash. By May 23, 2022, Tether investors pulled $10 billion from stablecoin post-market crash earlier in May. 
Terra's Luna had the confidence of its investors. However, within a few days of the crash, its worth was less than a cent. Its sister token Terra, which was meant to be pegged to a dollar as a stablecoin, was worth 6 cents.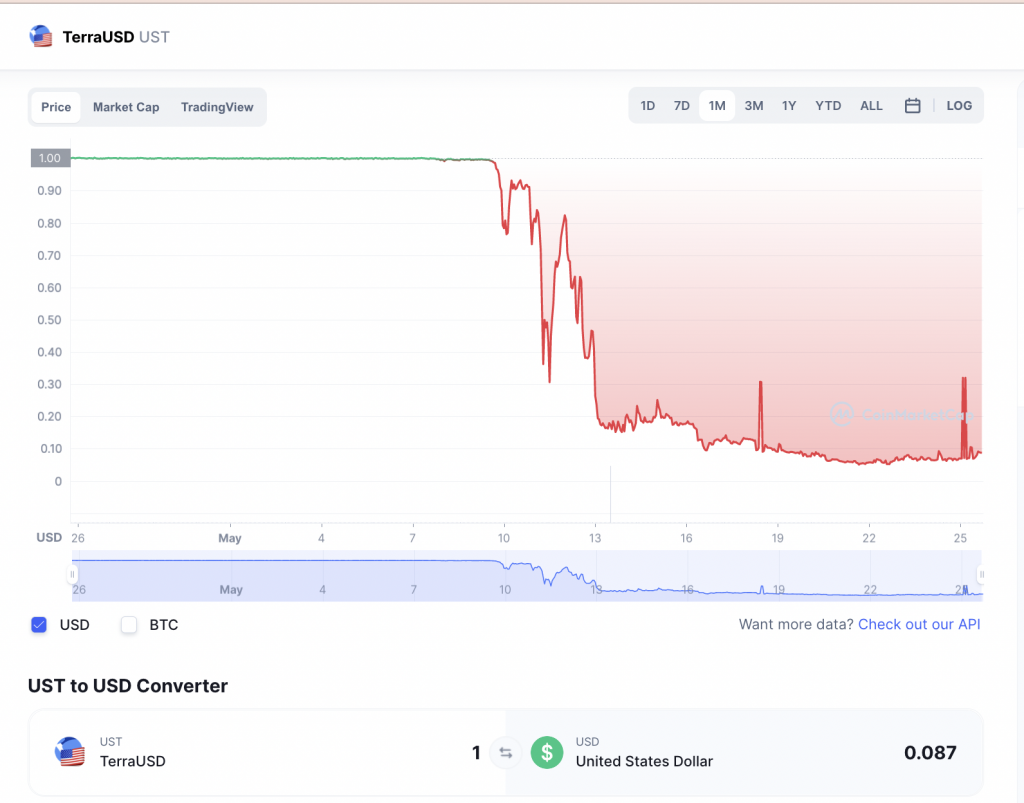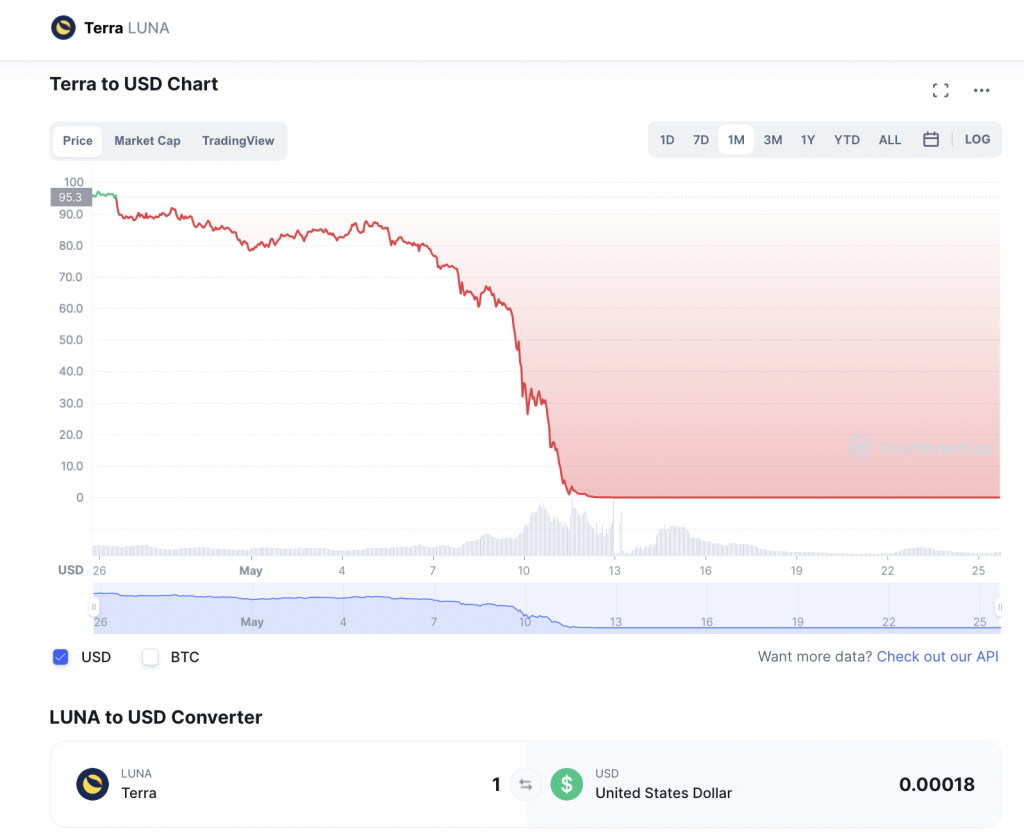 Will the revival win back the trust?
For the crypto market, trust is everything. The community matters and their decision too. Terra believes it is a public blockchain protocol with a passionate community and a deep developer talent pool. Undoubtedly the crash of major stablecoins like Tether and Terra earlier this month has cast a huge doubt. That would be very tough to erase from the memory. The revival plan nonetheless brings back much positivity and the zeal to bring back the trust of the community.