The Apple March 8 event was the biggest news of the week. The highlights were four new devices, including the new iPhone SE, new iPad Air, Mac Studio and Studio Display. Twitter launched a new feature, 'Twitter Shops.' Major tech giants are pro-actively opposing the Russian invasion of Ukraine. YouTube and Google Play store have suspended payment-based services in Russia. These and more check out the main tech happenings.
The most awaited Apple's event of 2022 is over. The highlights of the March 8 event were launch of four new devices – new iPhone SE, new iPad Air, Mac Studio and Studio Display. And the pre-order starts from today.
The products can be ordered from today at 6.30pm India time. To know more about the products, click here.
Apart from the products that are making a lot of buzz in the market, there were two insignificant yet important aspects about the event that were noticed.
Firstly, the event happened on International Women's Day and thus the message about the important role of women was subtly presented – four of the seven presenters at the event, and all six developers interviewed, were women.
Earlier in the day, Tim Cook's tweet had initiated a lot of conversation on the topic.
Secondly, everyone noticed Tim Cook's wardrobe choice for the event. He was dressed in a blue sweater and a bright yellow Apple Watch band. Those are, of course, the colors of Ukraine's national flag. Probably this was his way of giving solidarity to the people of Ukraine.
Twitter Shops
On March 9, Twitter launched the Shop Module that will enable the merchants to showcase their products. For this they have to enable "View shop" button on their profile just above their Tweets. When someone taps the button, they can see the items available for purchase.
Today, we're launching a beta experiment for the newest member of the Twitter Shopping family: Twitter Shops.

With Twitter Shops, merchants can handpick a collection of up to 50 products to showcase to shoppers on Twitter. The feature, which is free to use, gives people the chance to view products from the profiles of their favorite brands, so when you talk about and discover products on the timeline, you can now browse them on Twitter, too.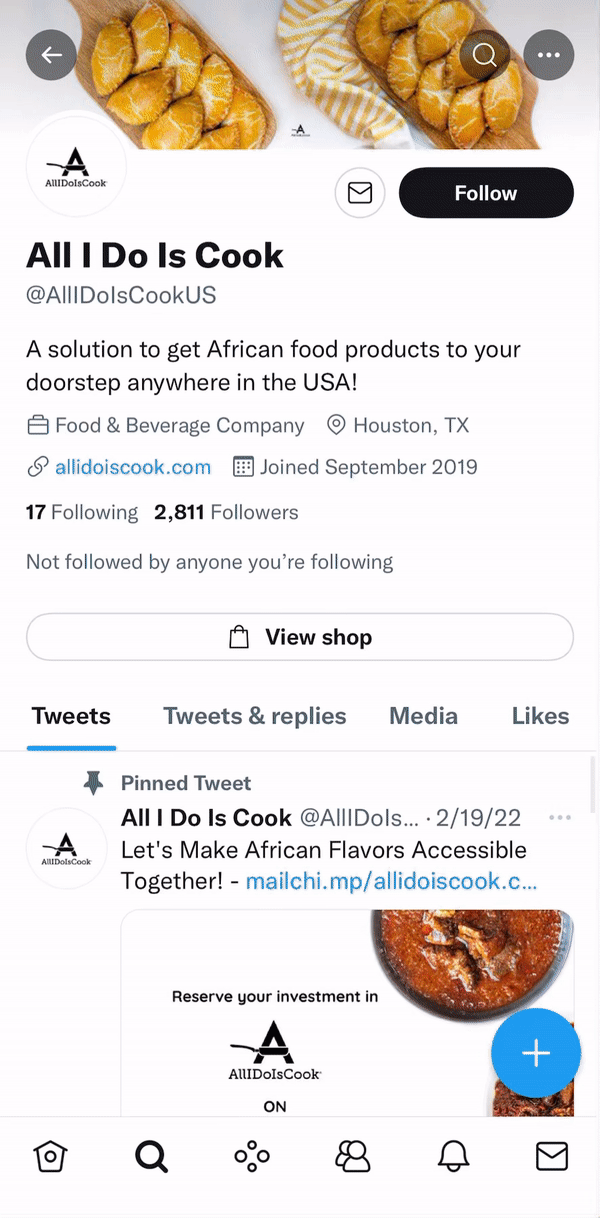 Tech Gaints: Leading by examples

Major tech giants are continuing to take steps pro-actively to support Ukrainians. YouTube and Google Play store have suspended all payment-based services in Russia, including subscriptions. Russia is already facing banking challenges in the country because of the Western sanctions.
Moreover, Google and YouTube had recently stopped selling online advertising in Russia following similar pauses by Twitter Inc and Snap Inc after Moscow's invasion of Ukraine.
Additionally, earlier Google Maps was quick to stop displaying traffic information inside Ukraine out of concerns that it could create safety risks by showing where people were gathering. Facebook announced that it had taken down a pro-Kremlin influence campaign and a separate hacking campaign targeting its users in Ukraine.
Netflix announced that it would stop streaming video in Russia, TikTok and PayPal are not left behind. Spotify's chief financial officer Paul Vogel has been quoted in the media that they are suspending its premium service there and expects to lose around 1.5 million paying subscribers as a result.
For more such news, read our earlier story – Russia Ukraine War 2022: Tech companies show the way.
Blinkit in trouble?
Blinkit (formerly Grofers), has closed an additional $100 million financing as a part of its ongoing fundraise, cofounder and chief executive Albinder Dhindsa told employees on Thursday. Earlier the media had reported the startup has laid off employees, closed dark stores, and delayed some vendor payments.
Earlier in December 2021, the company mentioned in a blog that they were serving users across 12 cities through 200 partner stores in 10 minutes or less.
Luxury Brands experiment NFT projects
Vogue magazine reported luxury fashion brands have been experimenting in the metaverse with NFT projects such as Louis Vuitton's digital clothing collection in August 2021 and Dolce & Gabbana's in September 2021. Luxury brands have also invested in the intersection of technology and art through projects such as "Hype NFT" – a Bulgari collection of five NFT designs created by contemporary Swiss illustrator François Berthoud in collaboration with Milan-based nonprofit Fondazione Sozzani.