Do you know that overthinking is the biggest cause of unhappiness and stress? Yes of course you do. You also know it does not help you in bringing any solutions. Do you know over a period of time, overthinking becomes a habit impacting physical and mental well-being? So it is necessary to break that and get back on track.
There are several ways – people get on to destress, from Live streaming platforms and binge-watch to distract to overeating, from shopping to endless and mindless online chatting. These could be solutions, but for the time being. Why not use some cool apps that help you in relaxation as well as get you in the form to perform at your best and live life happily. Thankfully, technology does help us in offering solutions. Meditation helps. It has been helping millions of people across the world. So why not get any of these apps and get started.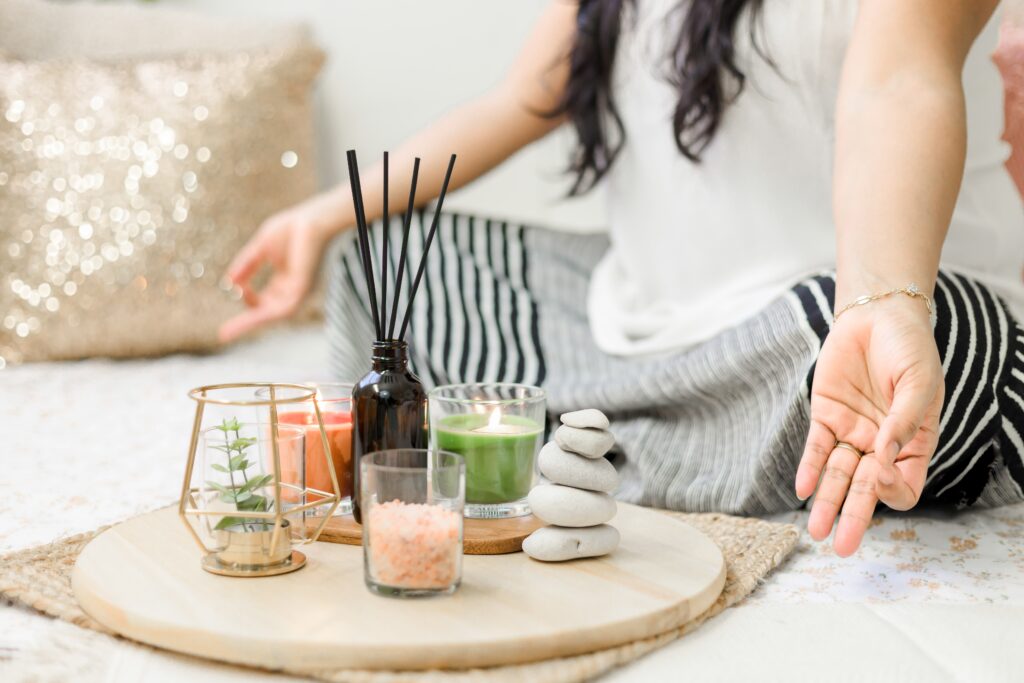 Following are some of the Apps that have been widely downloaded and used. Some of them offer free content while others are subscription-based. There are several Apps that give a 7-days trial – so no harm in downloading and trying these. Every App has its pros and cons. It isn't necessarily a feature liked by many that would appeal to you in the same way. That's absolutely fine. Therefore it is wise to go through various reviews and finalize the one that is best suited to you. The good news is that there are many and hence a plethora of choices to choose from.
For this article, we have compiled reviews from different mental wellbeing sites to give an overview and help you choose. 
Calm
Review by Healthline.com
The app features hundreds of calming exercises, helpful breathing techniques, and sleep stories narrated by celebrities like Matthew McConaughey and Idris Elba.
Calm has many offerings and the interface is relatively simple to navigate through. Plus, they're constantly adding new content.
Pros
easy-to-use interface
sleep stories recorded by celebrities, like Harry Styles, Matthew McConaughey, and Bob Ross
app is regularly updated
ability to track basic statistics, like the number of consecutive days used, minutes meditated, and number of sessions
meditation reminders sent to your phone or tablet
Cons
unable to add "friends" on the app
nature sounds distracting to some
sleep stories too long for some users
Calm Body has limited offerings

2. Insight Timer
Review by verywellmind.com
The App gives free access to thousands of meditations. Premium is about $60 per year or roughly $10 per month. Over 45,000 free meditations are available.
PROS
Over 45,000 free meditations
Easy to search and filter content
Free seven day intro course
Free community of meditators
CONS
Not the most intuitive app
Too many choices overwhelms some users
Technical glitches
3. Headspace
Review by Lifewire.com
Another very popular meditation app, Headspace, is a premium app that offers hundreds of guided meditations tailored to stress, anxiety, focus, sleep and more. You also get access to over 40 mindfulness exercise that you can practice while doing simple, mundane activities like cooking, eating and commuting.
Headspace is a perfect app for beginners since it will guide you through the basics of meditation upon getting started. You also get super-short meditations to help you build your meditation habit gradually and conveniently fit your practice into your busy schedule.
Pros
Good quantity and quality of bite-sized meditations.
Learning guides for meditation and mindfulness.
Great interface with helpful animations.
Cons
Most of the app's content is locked behind its premium version.
Buggy with some devices when you try to download meditations.
4. Smiling Mind
Review by psychcentral.com
The educators and psychologists who designed Smiling Mind wanted to make it easier to add mindfulness and balance to daily life, no matter your age or schedule. Smiling Mind offers specialized meditations, including for kids and teens, relationships, pregnancy, work and sleep.
Reviewers have a lot of praise for the app's clear, organized interface and the range of content available. Smiling Mind was developed by an Australian nonprofit, and all content is completely free.
Pros
Smiling Mind is a clear and organized app with specialized meditations for children and teens.
The app also includes tips for mindfulness exercises like journaling.
Smiling Mind features meditations in Pitjantjatjara and Ngaanyatjarra to make the app more accessible to Indigenous Australians.
Cons
Several reviewers say the app has a few bugs and glitches that make it difficult to use.
5. Slumber
Review by byrdie.com
While not specifically a meditation app, Slumber can be a great resource if you're looking for a way to help curb any sleep issues. The app provides meditation-focused guides that will help you quiet your mind at the end of the day and allow your body to repair itself.
The app—which costs about $40 per year—focuses on the best breathing practices and relaxation techniques, as well as hypnosis to encourage a good night's rest. Other nighttime options include bedtime stories (for kids or adults) and ASMR soundscapes. You can even track your sleep over time to see just how much you're improving.
Pros
Niche focus on improving sleep
You can track your progress
Option to customize background music
Cons
Doesn't add new content very often
Limited variety of meditations
So, are you motivated to break the negative thinking and getting back on track! Start with any of the above Apps and relax. Focus only on the things you can change and stop overthinking.