The following is a guest post. This is the first article in a 3 part series celebrating International Women's Day 2022.
The weekend is here, and the time to reflect! Women generally work double shifts – taking care of family and job. For full-time homemakers, life has not been easy either. March is Women's History Month and International Women's Day is only two days away. This is the best time to look at various issues impacting women and the role of technology.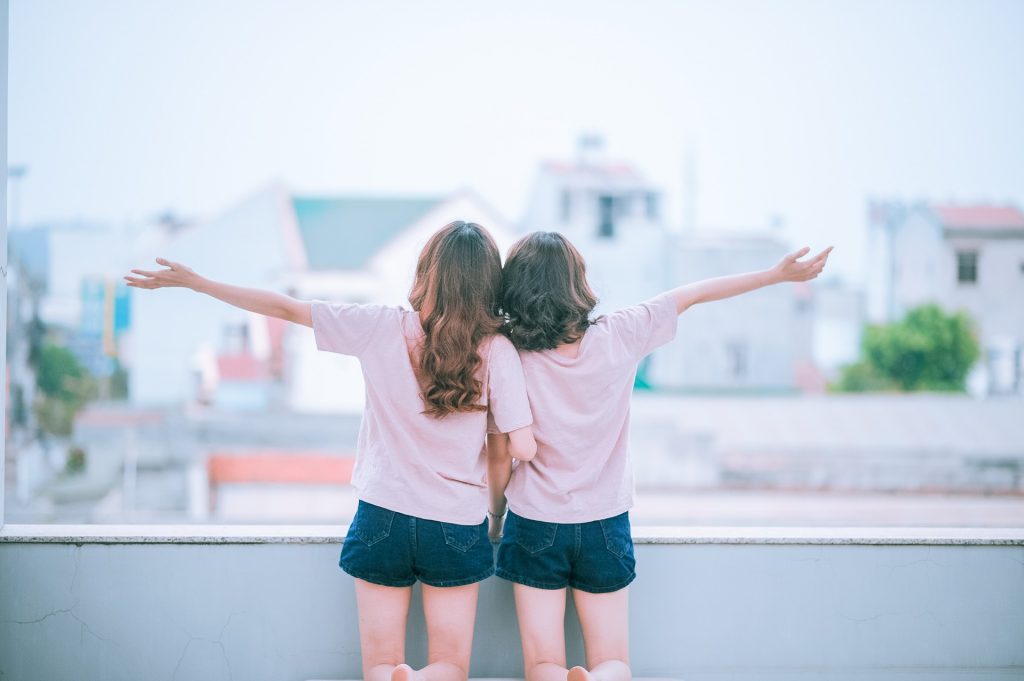 Women empowerment is an issue that is at the top of the debate and discussion around the world, as due to gender inequality, we can see inequality with women in mostly all the fields- whether it is education, health, marriage, family, or empowering women in the workforce.
The issue of women's empowerment has been discussed and debated a lot over the years, still, the issue is far from being resolved. In this article, I will be referring to various online social media platforms where women can express their ideas, truth, thoughts, and experiences and feel safe and secure with whom they are sharing all this and having the assurance that they aren't judged.
Digitalization and technology have helped women open up themselves and speak out about what they think, and share it with other like-minded females or people. Here is the list of various online platforms and mobile Apps that help women express themselves without fear that somebody is judging them.
'Her Circle' is an online social media platform launched for women by reliance foundation chairperson Mrs. Nita Ambani. The focus of this online platform is to provide a safe and secure platform where women can share their thoughts, feelings emotions by sharing videos, articles, photos, etc. As said by Nita Ambani, "it will accelerate women empowerment and strengthen the bonds of sisterhood globally by providing them a joyful and safe space for interaction, engagement, collaboration, and mutual support."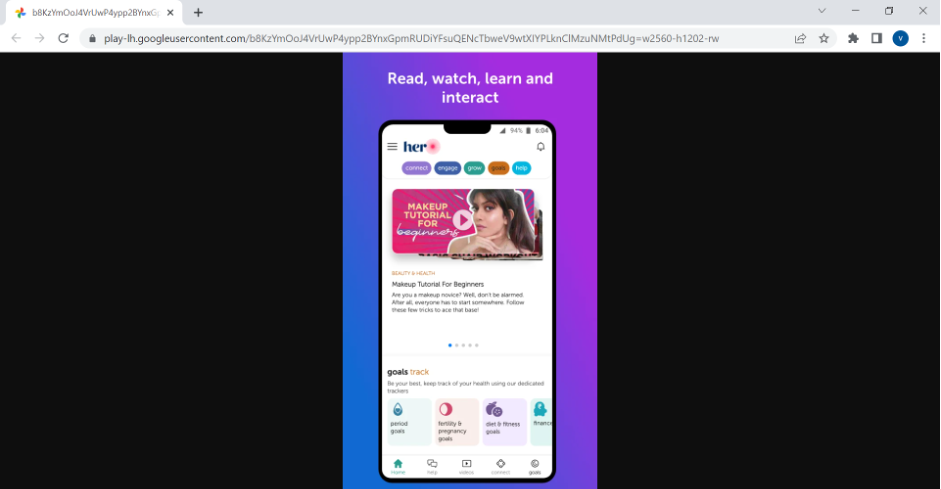 This platform also contains wide-ranging topics with a solution-oriented approach to them. This platform will be available online as well as the in-app form for android phones as well as for apple mobiles.
Women Social Network- 'Sheroes' is one of the online social community platforms for women to share their thoughts, ideas, videos and posts, recipes. This platform offers support, resources, opportunities, and interactions. Women here can discuss any topic such as health, achievements, life stories, career, etc.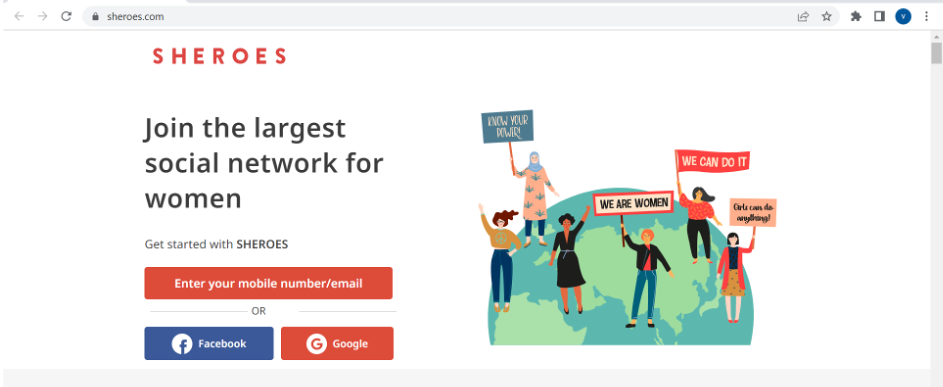 This platform also provides a helpline for women where they can talk to a counselor on any of their life problems and get a solution-oriented approach from them.
'findSisterhood' is an online social platform created by Women for Women. It is an online community where women and those identifying themselves as women can have a safe and secure community where they can connect and share their experiences with others, empower each other and provide support for each other when required.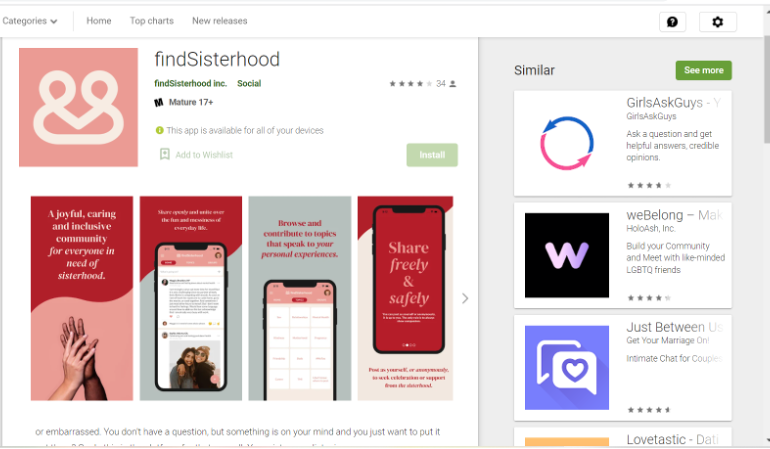 This app is a safe platform where women's voices are heard, understood, and supported without any judgment.
Blogher was founded in 2005 by Lisa Stone, Elisa Camahort Page, and Jory Des Jardins. Today 'BlogHer' is the largest community where women blog on various topics that they cannot discuss with their family members or friends.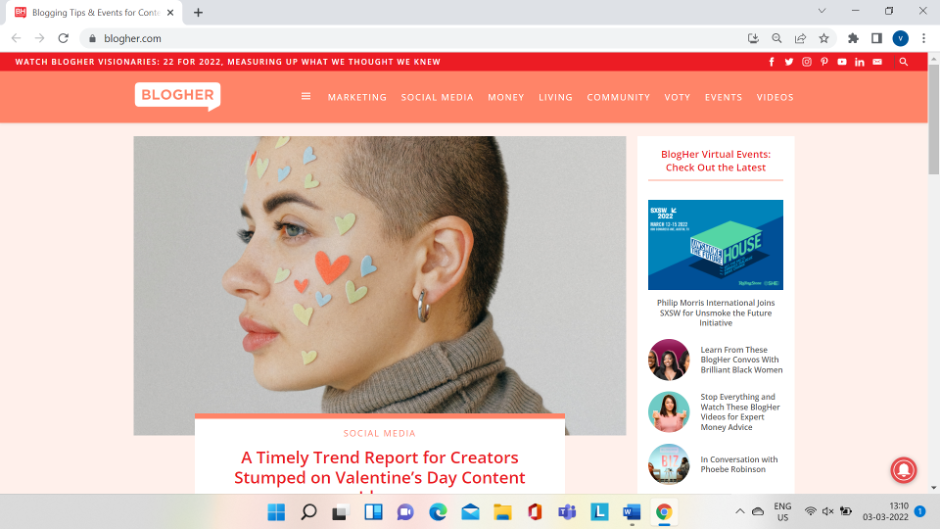 Women come to 'BlogHer' to search for advice and share their opinions and recommendations. 'BlogHer' is one of the SHEMedia's Flagship sites which, along with providing a safe and secure online community for women, is also with the help of SHE Media Contributes raising annual funding to help women to become independent blog creators and become financially independent
'Momspresso' is an online platform for women to express their truth in their voices. This platform is working multi-lingually (currently working in 10 languages). This platform is specially formed "for mother, by mothers, of mothers."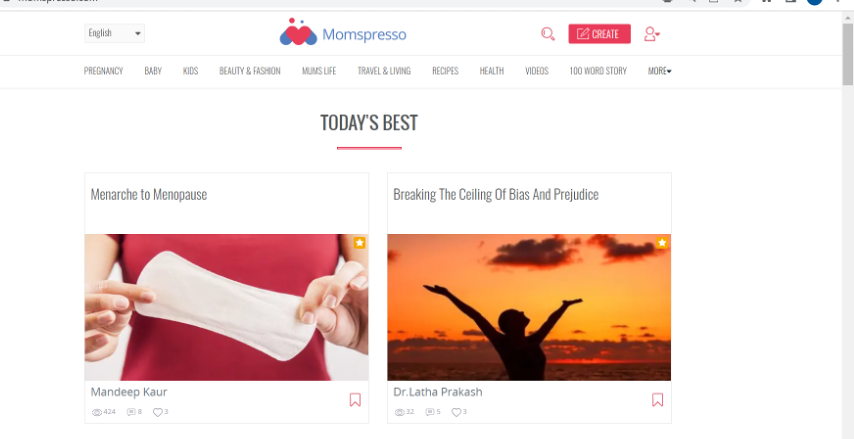 This platform empowers women by letting them know that they are not alone in their womanhood or motherhood journey. This platform provides a space where mothers or women can share their thoughts, experiences, etc. It is also a space where they can earn by connecting with other women. This platform is available in website form and app form in mobiles.
Watch out for my next two articles where I will be covering technology's role in making women financially empowered and Safety Apps that help women feel safe and secure in public places.