Well, many of us are aware of the answer. Indians have made up their minds and are all set to capitalize on the emerging opportunities. India is leading in the global cryptocurrency market despite the lack of clarity on regulations and the government's positioning. Time will only say whether it will emerge as a hub or a lab helping other countries learn and unlearn from our experiences.
India has always been an early adopter of emerging technologies, and technology has never failed to give us surprises. The digital world has indeed crossed all possible imaginations of humans. 2021 has been a defining year, with crypto making all kinds of positive news. Some other associated keywords – Non-Fungible Tokens, Crypto Exchanges, Blockchain, and many more – percolated much beyond technocrats and technology enthusiasts. (For beginners, follow this link to understand some keywords – let me reassure you are still not late!)
Here's a recap of some developments in India in 2021 around the crypto market.
#1 About 8% of Indians are already invested in cryptocurrencies. The good news is that 15% of these are women. India ranks second in terms of crypto adoption worldwide, behind Vietnam and ahead of countries such as the US, UK, and China, according to the 2021 Global Crypto Adoption Index by blockchain data platform Chainalysis.
While it has wholly engaged a significant population that matters to the Indian economy, the acceptance has been from men and women from metropolitan cities to tier two and three cities and towns, young students to matured professionals, from artists to Bollywood.
#2 Two crypto exchanges from India — CoinDCX (Co-founded by Sumit Gupta and Neeraj Khandelwal) and CoinSwitch Kuber (Ashish Singhal, CEO and Founder)— turned unicorns in 2021. More than ten homegrown cryptocurrency exchange platforms have made their presence felt – Unocoin, WazirX, Zebpay, CoinSwitch, and many more. As per a report by Chainalaysis, India's cryptocurrency market expanded 641 percent in 2021.
#3 Cryptopreneurs emerged as the new tycoons and youth-icons A breed of smart tycoons who made the first moves in India to capitalize on the rising tide of retail traders investing in cryptocurrencies hit the headlines for all the good reasons. Ashish Singhal, Vimal Sagar Tiwari, and Govind Soni featured in Forbes India's #TycoonsOfTomorrow 2021 list. The founder of CoinDCX, Sumit Gupta, was invited by several top YouTubers to educate the Indians about the booming market. Sumit has often spoken about his dreams of making crypto mainstream and bringing 50 million Indians to invest. WazirX CEO Nischal Shetty has emphasized building a community around the brand. (Netflix might start streaming dramatic versions of their lives soon, and guess who would be the Director?🤔)
"We launched with the mission to make crypto investing as simple as ordering food online. The aim is to create an investment ecosystem that simplifies investing in crypto for retail users," said Ashish Singhal, co-founder and CEO of CoinSwitch Kuber, in an interview to the Forbes Magazine.
#4 Cryptocurrency is beyond Bitcoins – Indians are now aware of more coins like Etherium, Solano, Cardano, so on and so forth. Albeit, Bitcoin is still ahead in the race when it comes to popularity and is almost synonymous with cryptocurrency.
The satoshi is the smallest unit of the cryptocurrency bitcoin and 100 million Satoshis make up one Bitcoin.
#5 Crypto managed to enter the living room in 2021. During the ICC T20 World Cup in October and November, the Indian cryptocurrency exchanges collectively spent more than Rs 50 crore. As per the media reports, CoinDCX advertised seven times per match on every channel during the tournament, spending a total of Rs 40 crore on sponsorship on Star Sports.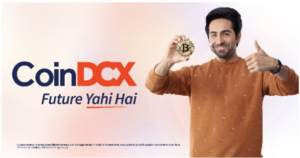 CoinDCX's ad campaign 'Future Yahi Hai' featured Ayushmann Khurrana and it was more about spreading awareness and information about investments in crypto, breaking all myths and negativity that surrounds this investment.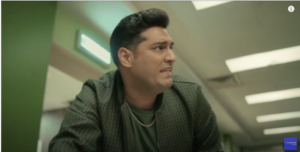 CoinSwitch Kuber launched a new ad campaign, 'Trade Kar, Befikar' targeting Gen Z and millennials for investing in crypto market. In an interview to Brand Equity, Ashish Singhal said, "Millennials and Gen Z are emerging as the biggest backers of cryptocurrencies in India. With our new ad campaign we aim to showcase how it is a smart move to invest early in cryptocurrencies. Crypto has been the fastest growing asset class of the last decade and the momentum is only growing stronger now. Through our partnership with Disney+ Hotstar, we aim to amplify this message to millions of young and upwardly mobile Indians. It is time to join the crypto revolution by investing in cryptocurrencies through CoinSwitch Kuber – the safest and most friendly platform for crypto investments."
To conclude, all in all, it seems India is on its way to positioning itself in the global cryptocurrency market. Whether as a hub or a lab – time will only say. Several factors are at play. No one can deny the volatility and unpredictability of the crypto market. Unlike the conventional financial market, where experienced and seasoned professionals guide investment decisions, crypto's decision is driven purely by emotional euphoria. Then, the lack of clarity on the government's position on regulation and tax for this emerging market continues. Albeit the conversation is more around regulations, and not ban. And that's positive news.
Have you invested in cryptocurrencies? What are your reflections? Share in the comment section. Keep watching this space to read more about the emerging technologies. 💪